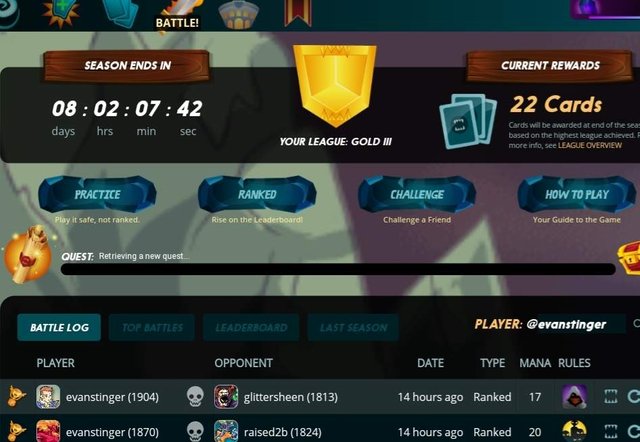 Today I reach Gold League on Mid Season!
In last season, I managed to break into Gold League at the very last day of that season!
Now, I'm able to reach it on Mid Season! Great Improvement since I got some reinforcement on my cards deck from opening 50 Beta Packs!
I kinda start to understand how the matching system works.
It's more about the average of your cards level rather than your rating points.
So, I guess it's better to max your monsters according to your max Summoners card, for Silver it's Lv 4 max Summoners.
Posted using Partiko Android