So the latest season is coming to an end and I gotta say it's probably my most enjoyable yet. Especially with the introduction of "Guilds". I have managed to finish this season in "Champion I" which is a big deal to me, as before the highest I ever got was "Champion II". Pretty chuffed at that. But I tell you, the level of competition is insane at these levels...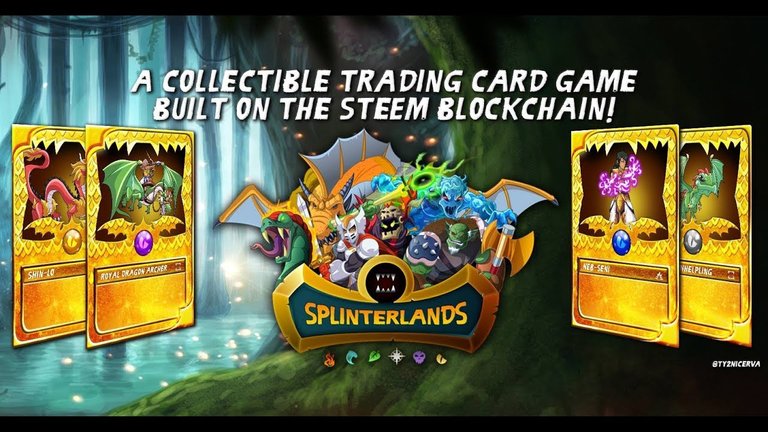 ---
Trying to get into the 5,000 points category is extremely difficult for me. Guess that means some improvements have to be made to my game. A few extra cards added to my arsenal may help, although I believe I've got most of what I need. One regret though is not buying the alpha "Death" splinter when they were cheap. Still, as I say, I've got most of everything else.
But yeah, sometimes I get proper mad when I lose. Do you guys get that way too? I suppose that's a good thing as it means I really care about doing well in the "Splinterlands" community. As do many others too. A few matches I've lost by only a point and the swears starrt flying. Once I was this close to putting a pen through the monitor screen. But yeah, that was admittedly a little too OTT at the time.
Watching this game unfold has been a privilege and ultra enjoyable too. From my perspective, by far the best version of a business model using the STEEM blockchain by a long shot. This season's introduction of multiple rules was a curveball I didn't expect. It was quite amusing when the missus found out and for a while, was totally lost. She's also doing pretty well too, being in the "Peakmonsters [PREMIERE]" guild.
All in all, this game has the hallmarks to be a blockbuster in the crypto world. The mechanics are beautfully balanced and the core gameplay is oh-so-addictive by nature. And we have so much more in the horizon too. My "spliterland" goals from here? Trying to get into the top 50 at the end of a season. This season might be too late now but you never know. See y'all on the battlefield!

Hope you enjoyed this post, please look out for more on the way... (author: @ezzy)
---