Well it was a tough day at the battle field. Started in Diamond III but it appears that this is at the moment way above my tactical knowledge and level is monsters! The quest had to be battled out with Life.
There was nothing else to do than starting to play and loosing battle after battle until I did drop back into Gold I. Once at Gold III I still did loose some battles, but in those cases the opponent just had a better line-up! Luckily my ECR this morning was at 100%, it has dropped now to 81%.
The rating did drop from 2815 to 2653. Ouch! So, now I have to battle my up again to Diamond III. But I still have 6 days left to try to reach Diamond II.
The rewards!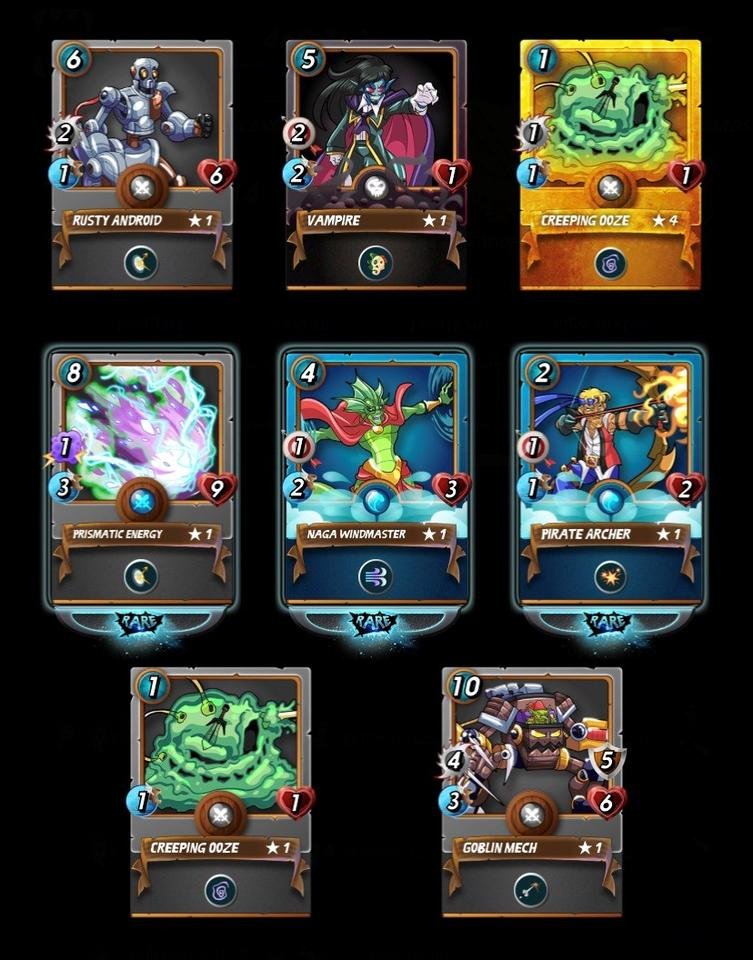 Not great, not bad either. Always nice to turn a golden foil card. Also can't complain with the 3 rare cards!
So step by step I am trying to make a success of this season!
Cheers,
Peter