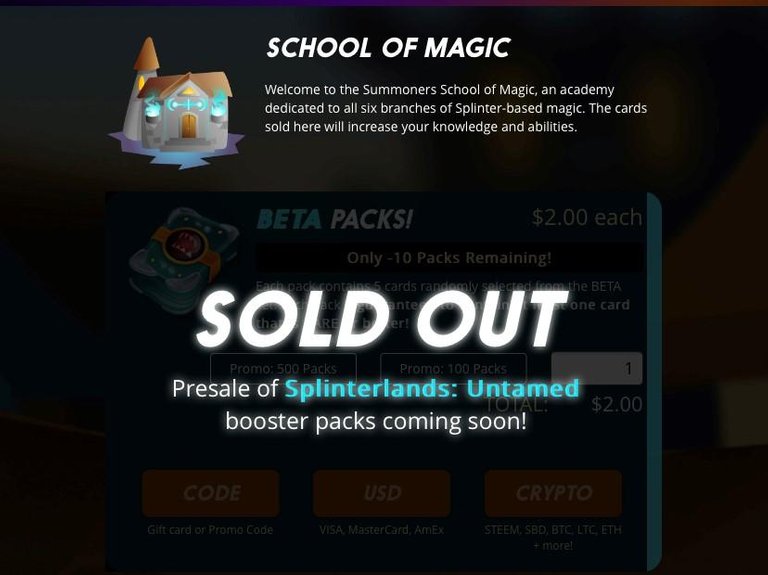 Mmh, great news for Splinterlands but not for me! I was hoping to buy some more booster packs to improve my deck but I was just too late.
I did buy some packs via Steem-engine, but I wont buy any news packs anymore. No regret that I did buy some pack because I did get some great cards!
Here are my 2 best openings!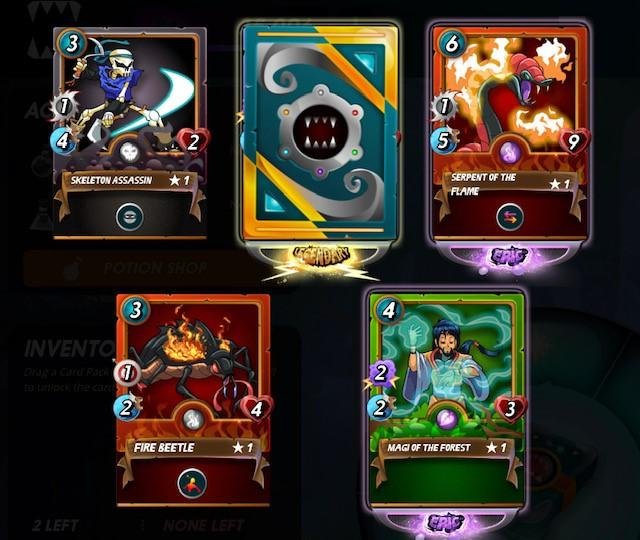 Behind the legendary card there was a Gold Dragon. Great to get an extra Legendary with my last openings of booster packs!
In this one 2 extra summoners. Great but too late.
My intention was to bring my Beta summoners to level 7, but with the boosters packs sold out this will become more expensive!
So, I will have to rethink my strategy! I will still try to bring my monsters to the max Gold level but only with investing DECs. Maybe I will sell some of my gold cards. For the moment most of my gold cards are leased out for free! Selling the gold cards without the leased out ones would bring me around 230 Steem. But I will wait with this! Maybe they do increase in value! It will be a gamble!
This of course will slow down my progress I know, but I do feel that I did invest enough into steemmonsters!
Maybe better to save some steem for the untamed packs which will come soon!
While this sounds great, it feels like starting all over again! And those untamed cards can only be bought! We do have the reward cards via the daily quests, the promotion cards via the ORB packs and this will be completed with the untamed cards which can be purchased on the market or via Untamed packs!
Daily quest
I was long overdue that I had a good pull in the daily quest rewards but today was the day!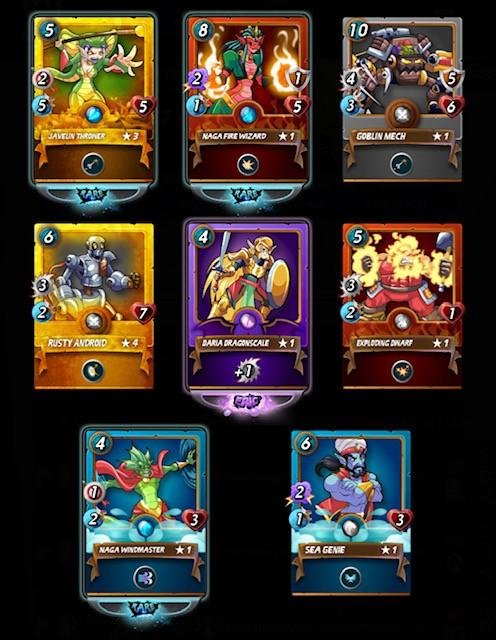 2 golden foil cards and an epic! Probably tomorrow will be a lot less!
Cheers,
Peter