Today battle was the one without neutral monsters. While this looks and sounds easy I always do find it harder when playing in Gold I or Diamond III league. In these leagues it is always a blessing to be able to use The Lord!
But to my surprise it only took 4 battles to complete the quest!
The last daily rewards of the season!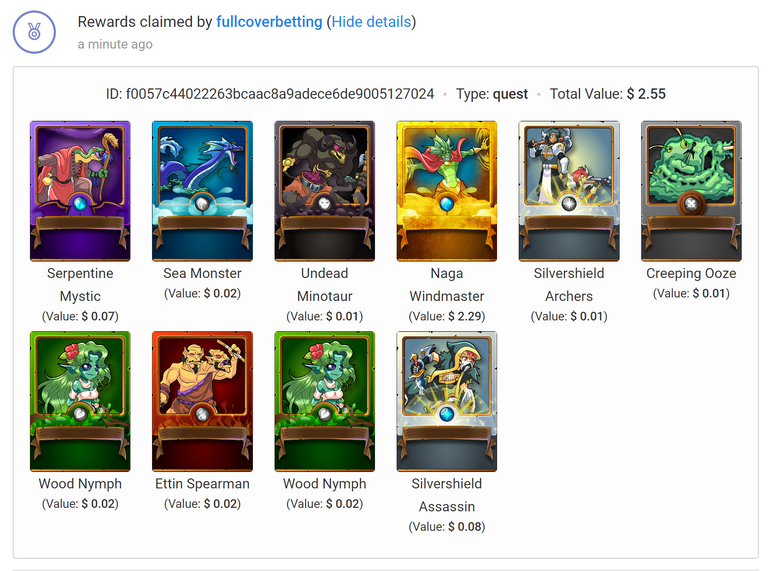 I really what @peakmonsters did. It is now very easy to track the daily results of the past season and make an overview. It is not clear if they do use the market or listing prices, but as long as you always take the same metrics, this shouldn't be a problem.
Daily season rewards!
This last reward was only the second reward which did go above a $.
The total for this season with the main account is $16.47. Not bad for a playing a game for 15 days!
The best reward day was a few days back when I did get a golden foil epic Spirit Shaman.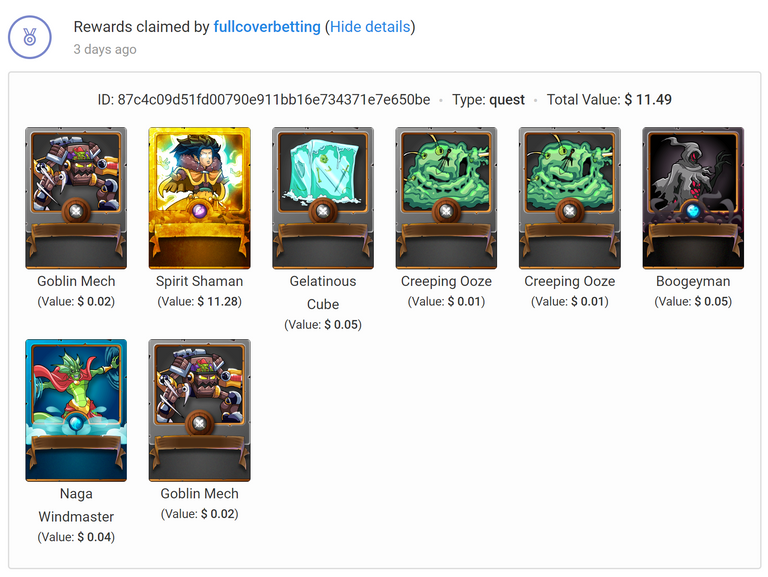 The rewards from the second account are a lot lower. This account did miss a daily quest and will miss another. On top of that it barely reaches Gold III at the end of the season! Still it managed to earn $4.59.
So with the 2 accounts combined I did earn $21.06.
Let's hope that tomorrow the season rewards also will be great. Because in the last 2 there wasn't anything special!
Cheers,
Peter