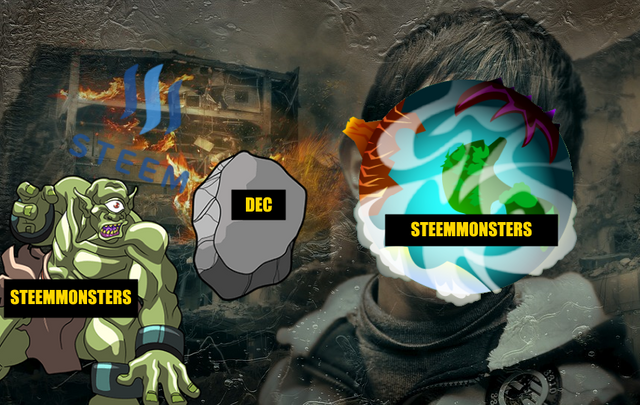 What is happening
Most of the crypto profit going to steemmonsters is held or traded off for fiat at an increasingly lower price

This escalates as DEC continuously holds value as a consistent way to earn more STEEM because it's price drops

Which means more steemmonsters cards / DEC is bought and more of steemmonsters profit is sold off

This goes on until steem dies due to not being worth anything while steemmonsters milks it to the very last drop
Please correct me if I'm wrong
It doesn't matter if it is intentional or not. What matters is steem could be dying because of this.
When was the last time you sold your cards and the STEEM you got was worth less? Didn't you regret it?
Have you ever wondered why the market does not offer a way to pay for cards with SBD, which is secretly USD-backed behind the curtains? (Or did you really think SBD price not going down is a coincidence?)
Write your opinions / facts / corrections in the comments.