Today is the day i have purchased the Steemmonster starterpack.
My first round was a win - what a feeling!
Now im trying to find out what are the best cards and what tactic is best to play.
So its try and error but it is balanced in wins and losts.
Lets see what the future will bring. But i have to say that Steemmonster is pure fun.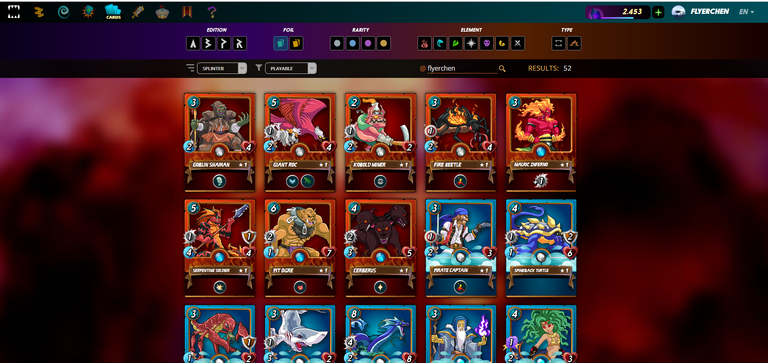 Heute habe ich mir das Steemmonster-Starterpack gekauft.
Das erste Match habe ich gleich gewonnen - was für ein Gefühl!
Jetzt heißt es herausfinden was die besten Karten und Taktiken sind.
Bisher ist es eher rumprobieren, jedoch ist die Balance zwischen Gewinn und Verlust recht ausgeglichen.
Mal sehen wie schnell ich in das Spiel reinkomme. Bisher macht es aber richtig Spaß.