I did IT😱: Silver I
My hope was nearly gone, and with few hours left to play until the end the season, I was just thinking that it would become impossible when in the last moments most of my opponents were getting super powerful. But, it was when the wind changed direction...
With less than 3 hours left to play...
It was when everything changed. I have done it!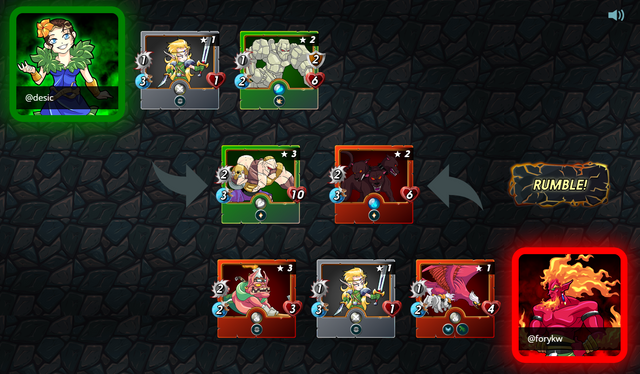 Or shall I say, Cerberus made my day! Because that amazing card delegated from @quiplet was the best choice of the game... Without it, I would have not won this match. Thank you @quiplet once again for the amazing delegations! These little gestures are what makes the whole community so much interesting.
This was the highest score of the night!
And also my highest score so far LOL.
And also higher than @desic that was already in Silver I (so no harm is done 😁).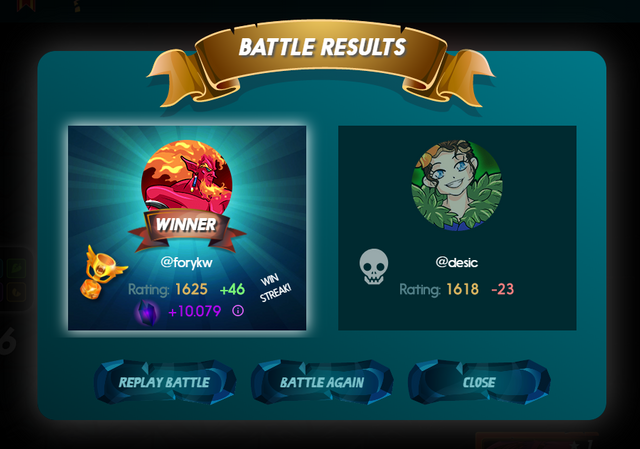 New Milestone achieved, Silver I
I have a feeling that trying to reach Gold is going to be VERY HARD! I am very dubious I can do it on the next season without buffering myself with some tactical cards (which I have not been doing very hard). But who knows... the next season is also awaiting some surprises, so it might be well possible. Let's keep the positivism!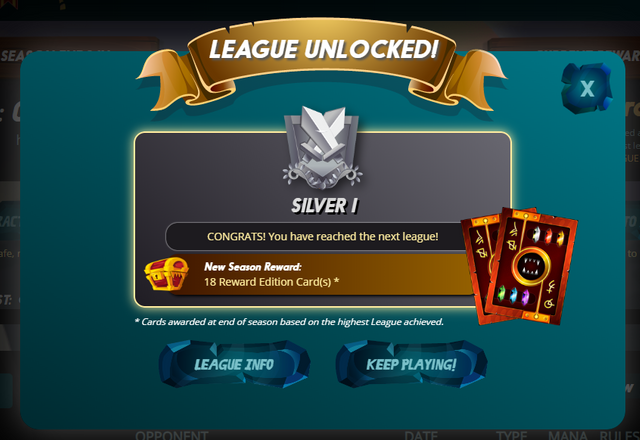 My Highest DEC win!
Before reaching Silver I, and especially during the start of the season, I tend to have some high-value DEC wins. This might be related to the fact that higher-ranking players don't play that often in the beginning... so I can try more crazy combinations in the first days.
This was my highest DEC win (27.195). I know it might not be much for others (Gold and above) but for Silver is quite a nice quantity I would say. Let me know if you got more than this! I need some challenging competition.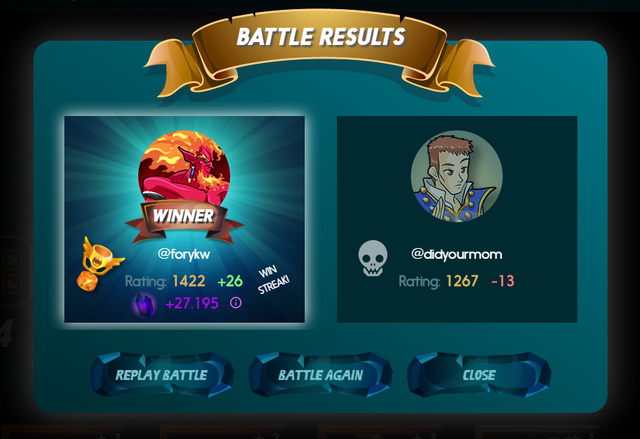 8 Quests completed
I have really played the game on this season... 23 cards won! Of which, four were rare! Got my second gold and my fourth Legendary. Have a look at the stash bellow: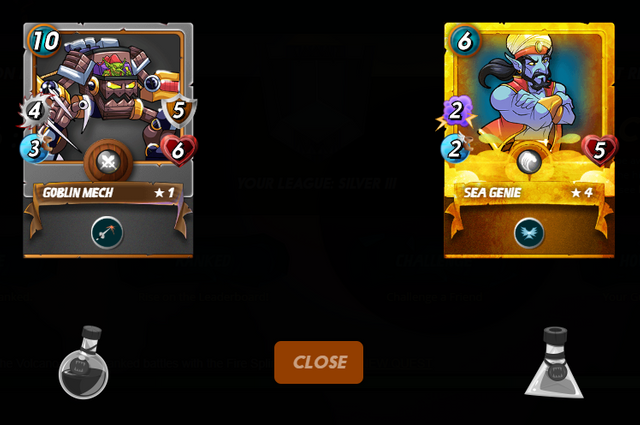 ---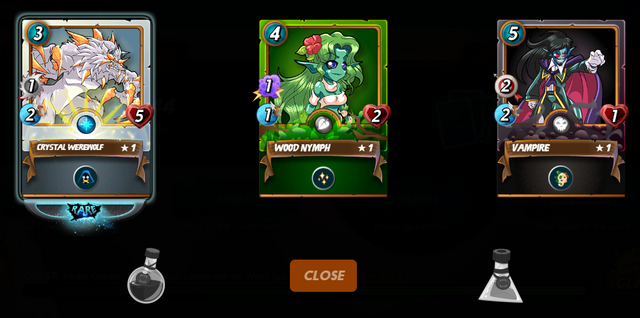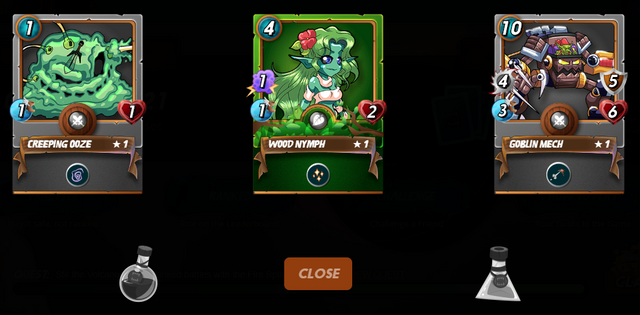 ---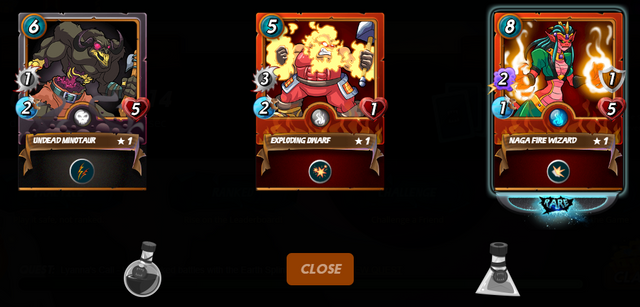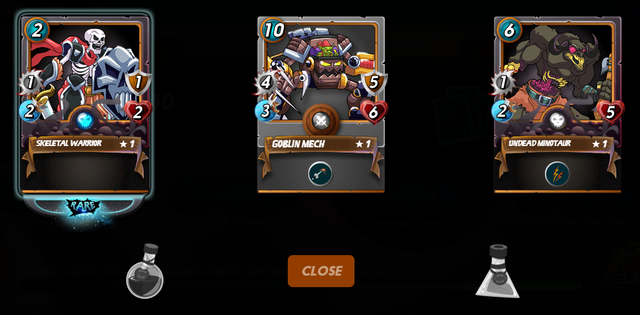 ---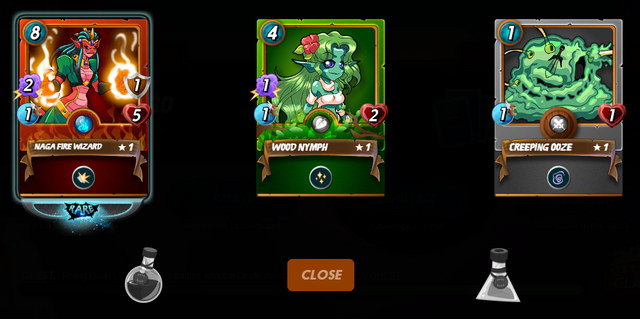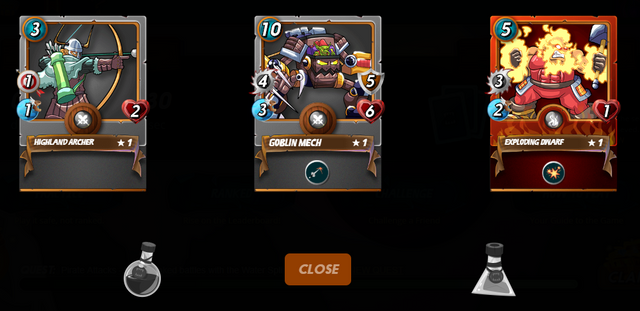 ---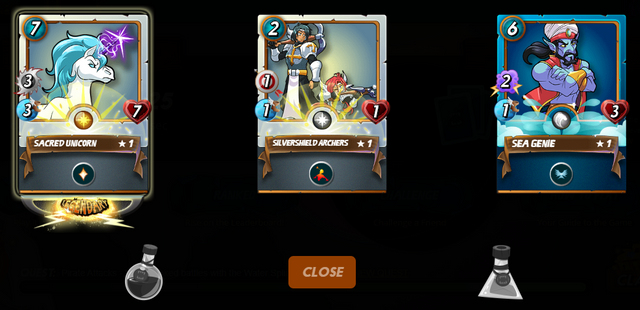 Funny Battles!
I have got two this season. I was deeply concentrated on Quests, so, creativity for weird stuff, was reduced somehow.
(click the image to replay the battle)
Killing two Legendarily cards with retaliate!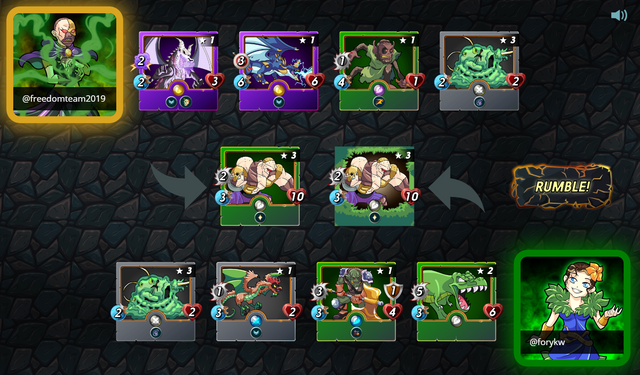 Most Boring Win Ever!
Up to the round 22, but only because after 20 fatigue allowed me to win.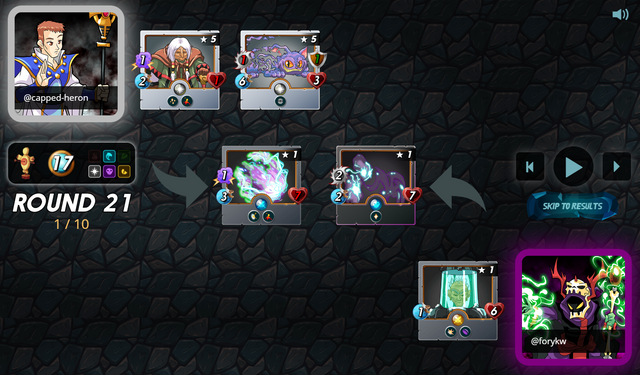 My Guild: the 3rd eye!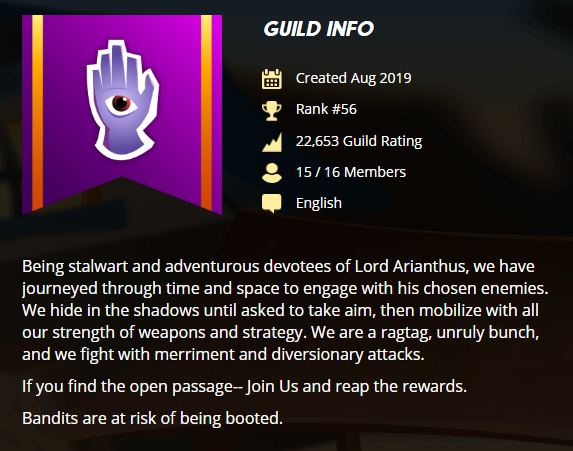 The Guild (at post time) has one slot free, so if you are willing to give it a try, join in. We are almost reaching level 3 of The Guild Hall.
The current (15) members are:
@quiplet @virtus-q @rzadzikk @meditations @lammbock me! @proto26 @mangajp @elblanco27 @oguzhangazi @thetyper @didyourmom @phleabag @jaxson2011 @luokos

Guild perks!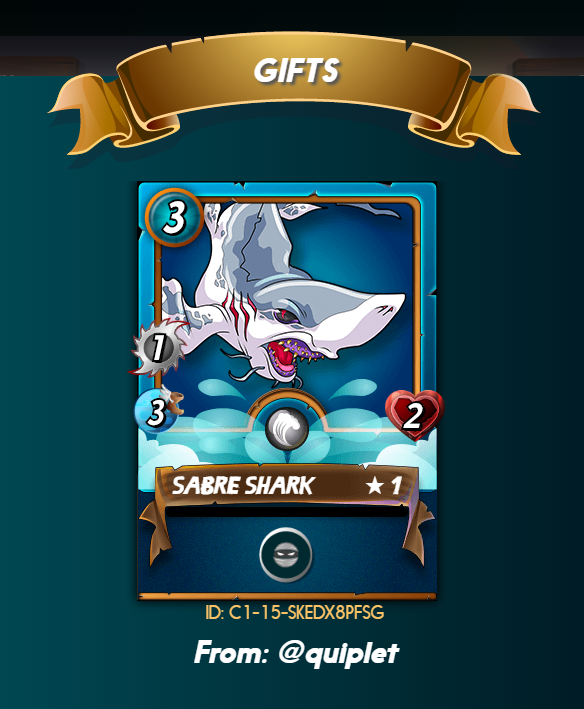 Besides all the fun, you might sometimes receive some "surprise" delegated cards (some crazy important for you to progress faster) and/or gifted cards (huge thanks @quiplet) like this Sabre Shark that was missing in my collection.
Other examples of things you enjoy when being on a guild is, for example, the boost in the amount of DEC you win in your battles.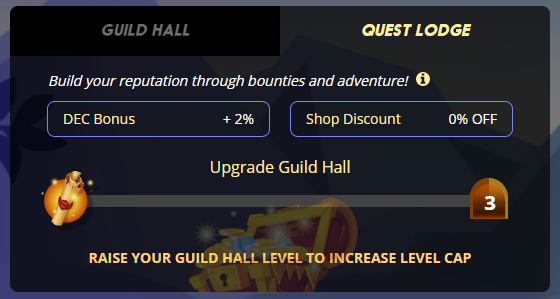 )
In this case, it will be a constant +2% per won battle, while you are at our Guild. More soon as are now making an effort to increase the Hall.
Hopefully when you try to join in (another spot will be already available).
The 18 cards
Finally, and this time I got 3 more than last season... and as usual the most exciting part of the season. Let's flip them over!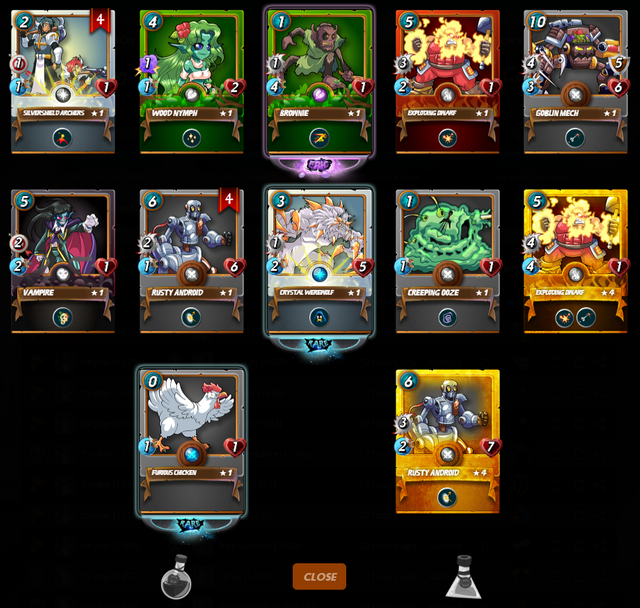 Two gold, one Epic and two Rare
And I got a 😡FURIOUS 🐔CHICKEN... which is ZERO mana cost. A great deal to fill the remaining battle slots when you don't have anything else.
I was also glad for the BROWNIE, my first Swiftness type card. Will do some experiments with this speed enhancement card.
Something new?
Thank you @cryptogainer for using my referral. You are my first referred player, so, to boost your motivation on playing SteemMonsters in STEEM, I have already sponsored you with an amazing SBI unit and I will also send you 100 DEC after confirming your humanity =).
And...
From now on, every follower of my referral will get a guranteed SBI sponsoring unit and 100 DEC.
(these rewards are subject to confirmations and if I detect any fake accounts, those will not be rewarded)
More to come!
I am thinking on really promoting new players into this game... so, if you are up to win some stuff, while enjoying the game, think about joining SteemMonsters.
Give it a go!
If you never tried this game and you wish to give it a go, use my referral link and mention me on any comment about it. I will lease you some cards for free for as long as needed until they become irrelevant towards your deck, so you can start immediately having some fun. If you have any card preferences, let me know that too.
(some cards I can't lease, otherwise I can't keep playing)

info@esteem.app
eSteem.app | GitHub | YouTube
✍ Telegram | Discord