For those interested, in two hours we enter the last day of the season in Splinterlands.
Personally, I achieved what I had as a goal, with a minimal involvement and a low to medium collection of cards.
I reached Gold II, maybe I could have made it to Gold I with more involvement, but that was the time I had at my disposal and I'm not going to try my chances on the last day, because it can always take a bad turn and I will get frustrated trying to recover the lost ground.
I don't plan on selling my DEC, I'll pile them up and eventually exchange them for top potions, either to increase the gold foil or the legendary drop rates.
Still have to build up on that, until 10k.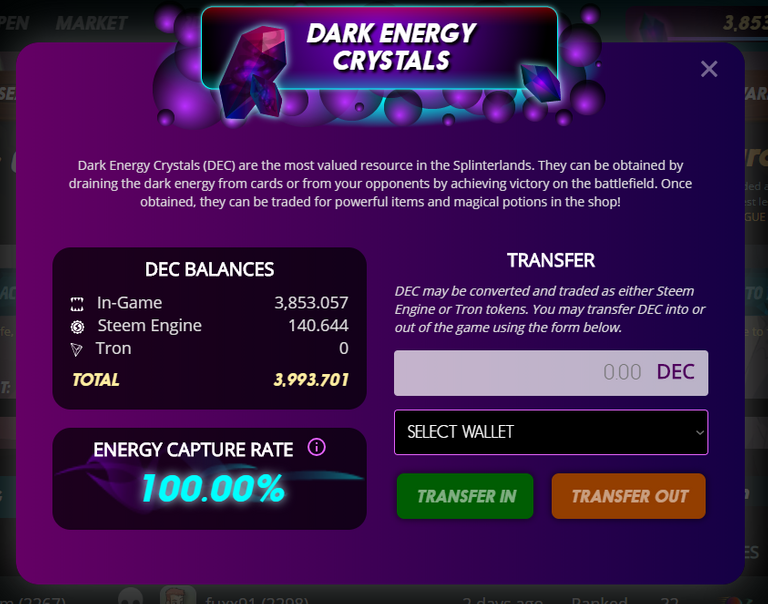 See ya' next season! :)