Hello all steemmonsters lovers,

How was your daily quest?
Mine was with Water Splinter again.
Here are the rewards I got from chest.
---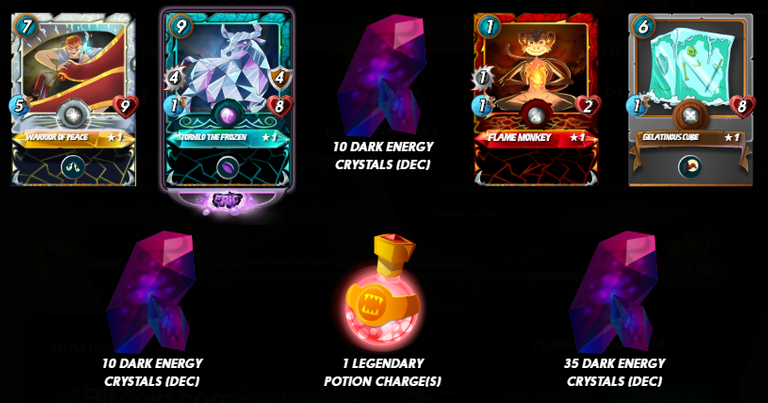 ---
Total 03 cards (One Epic card), DEC and Potions.

Last day participated in one tournament also. I was kicked ut in second round, and to my surprise I was on 67th position and got 100 DEC also as price.


I was trying to upgrade my deck but I don't have much steem in my account to spend, But I have good GF cards in my deck, so I plan to trade the same for normal foil. I was looking for Legendary and Summoners. I post on some channels on Discord also.
And Finally able to trade my one of GF Alpha card for One legendary and Three Untamed Summoners.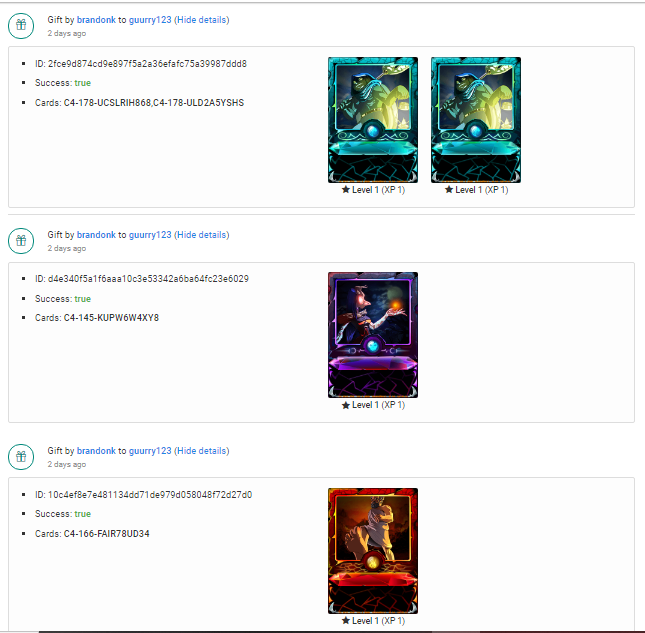 It was a nice trade @brandonk
MAGNOR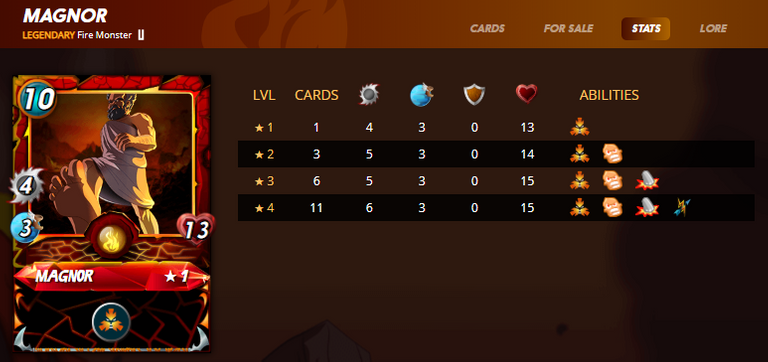 MAGNOR has massive life, attack& mana cost. I really wanna this cards to be added in my collection. Thanks to @brandonk. Next Target is to upgrade the same to level 2.
At level 1 It has TAUNT ability and at level 2 it will unlock Enrage also. Because of TAUNT - All enemy Monsters target this Monster (if they are able to).
Enrage - Has increased Melee attack and Speed when damaged.
I am looking for DELWYN DRAGONSCALE to exchange with GF. Anybody interested please reply.
---
This season I am playing a delegated account also. The delegated account is a mix of Alpha, Beta cards.
I have claimed two quest reward and sharing that also.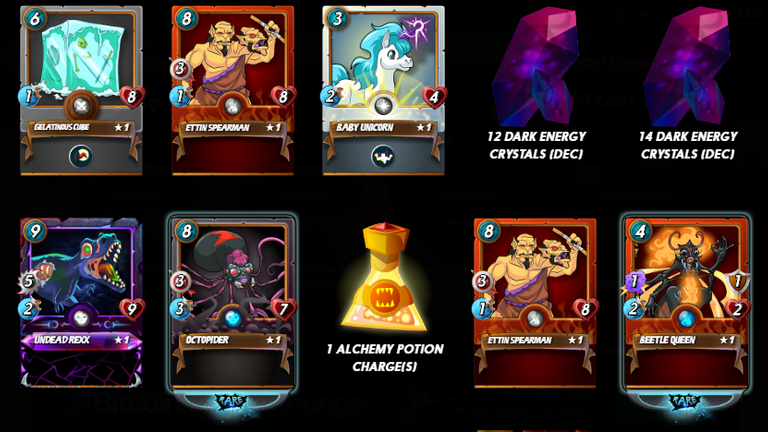 ---
Now my four summoners (Rare) are of lvl4 and one dragon (common) is of lvl5 😊

Here is current evaluation of my account.


Here is my current position in game.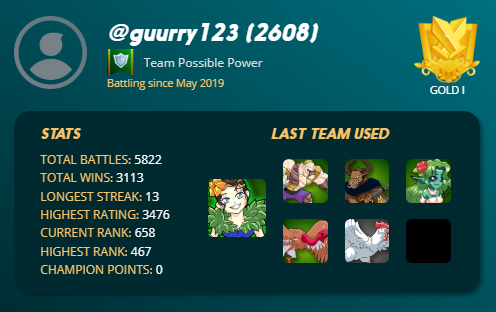 I am a member of Team Possible Power Guild. To join the discord group click on link
You will find really nice people and informative too.
Thanks for stopping by my Post.
Don't forget to follow and upvote.
If you new and want to try the game here is my affiliation link
You can joint the official discord group also (please find the link at the end of the post).
Thanks to @minimining for delegated cards.


Commenting is rewarding now. Don't forget to comment to get a change for earn cc token :)