Hello Everybody,
I had decided a long time back that I'll not fall in the addiction to SM game anymore and won't buy any of the cards which may cost even cents. I luckily found a cheap alpha summoner on the market so I managed to buy it as soon as possible even I had no money in my account but SE. So I withdrew 100 STEEM via hiveswap service in order to reduce fee this is how I bought it.
I do remember the last time when I managed to purchase LVL 6 Layana Alpha Summoner for only 30k DEC and now I grabbed this deal which is an LVL 5 Summoner for 24k DEC. I had no DEC this season so I purchased with STEEM though I'll recover this amount via selling DEC that will be 24k DEC for sure. I guess both deals were worth spending.
*This is how she looks like...a pretty lady...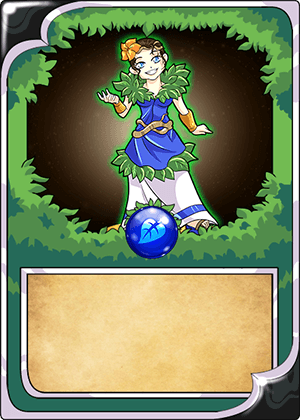 ---
This screenshot took from the peakmonsters.com explorer which shows how much the receiver received for his cheap card though I spent around about 89 STEEM. So SM cuts a 5% fee for every trade you made.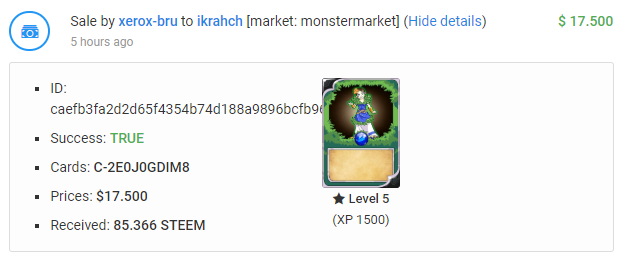 ...I may put on sale or make it available for leasing out. I haven't decided anything yet...let's see
~ Adios

😉😊😊😉