Good day, Rising Star family!

Tuesday, Day 136 with Rising Star Game.
It is my first post about Rising Star game this year and this month. I am just recovering after long New Year holidays and after endless watching of Lucifer series. Btw, did you watch it? I really like such kind of series but I really hate to watch series which didn't finish yet.... Now I can't wait for the Part 2 of Season 5 and season 6! Damn... Anyways...
Let's get back to the Rising Star game. Now the total number of missions I played is 2,200. It means I need to play 300 more missions to close another achievement. Also, I need to play 338 more Illegal Busking missions to close another achievement in that category.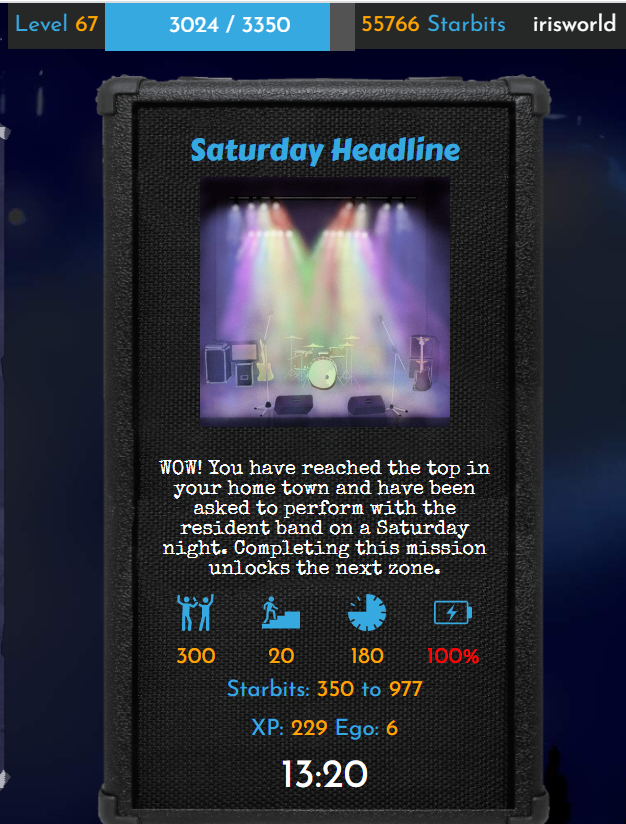 I am sure that I am not the only one who woke up on January 1st, logged in to the game and had 0% of energy. I used my pizza and played 180 mins mission. But when I got back to the game next time I saw an announcement that it was a game bug and at the end I got 0 starbits, 0 for the played mission, and of course I lost my pizza. It was annoying... I think that if it was a game bug and moderators cancelled the last played mission, then they had to give back the boosters that players used too...
Good luck! Have a nice day!
---
If you don't play Rising Star yet, try it now and earn STARBIT tokens.
---
FOLLOW ME HERE