Good morning!
I am so busy these days and I don't even know how fast has March passed. It is already mid of Spring! Can you believe it?!
I didn't share any news about my splinterlands progress for a looooong time. But it doesn't mean that I don't play it. Of course, I don't play it as much as I wish and as much I used to do it before. But I do all daily quests! It is like my must-do daily routine!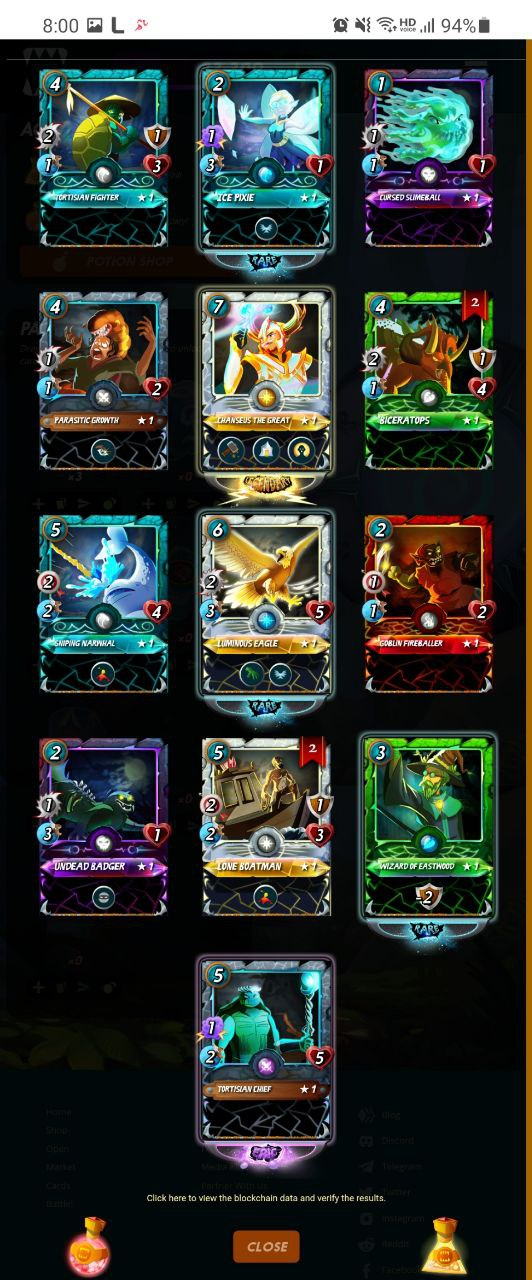 I was so busy s I even forgot that I have 3 packs from daily quest rewards. So I finally opened them and look! I think it is not bad! I got 1 more legendary card and now I have one more summoner in my collection!
Last March season is almost over and I can't wait to see my season rewards. If I am lucky enough and if I have more free time maybe I will finish that season on D2 league, if not then I will stop at D3. That is not bad too :)
Good luck! Have a nice day!
---
If you don't play Splinterlands yet, try it now and win a free card or earn DEC tokens.
If you don't play Rising Star yet, try it now and win a free card or earn STARBIT tokens.
---
The post was published via @Ecency. Ecency is one of the best communities and posting platforms on Hive Blockchain!
---
FOLLOW ME HERE