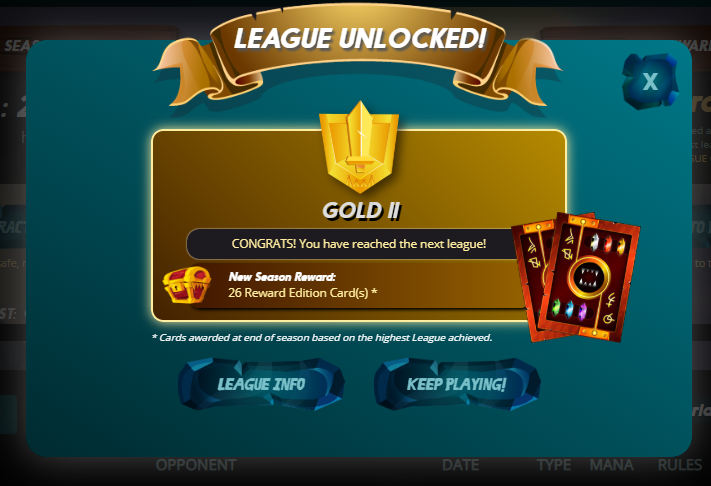 Hello everyone!
Sorry for spaming and maybe uninteresting info for some people, but I am so happy, so I wanted to share this news with the world!
Last season I finished at Gold III league, it was so difficult to reach it, but I set up the goal to reach GOLD II at the next season.
I can't say that this time it was easy, but it happened!
Hope, everyone reach good results this season too!
GOOD LUCK!
If you don't play steemmonsters, so HURRY UP and join it now
---
---
---
If you have any questions about Korea don't hesitate to contact me here or via instagram

More articles about my travel adventures you can find here




---