Hello, Splinterlanders!

As I told you yesterday, I want to make a lot of new and helpful things this year. And I decided to host my own giveaways in only 2 games Rising Star and Splinterlands which I like and play on Hive blockchain! Maybe there are other good games here, but I don't know.
Today I announce my first giveaway related to the Splinterlands game! @Splinterlands was the first blockchain game that I started to play here. And I met a lot of awesome people!
Therefore, I want to see more people playing these games. And I just hope you will like and support my idea of giveaway! :)
The rules are very easy
Join Splinterlands Game, if you didn't do it yet

Comment your IG and Twitter ID! And Tag one of your friends!
Deadline
A Week from this giveaway's post. Just before I receive the Payout.
Results
The first card to go!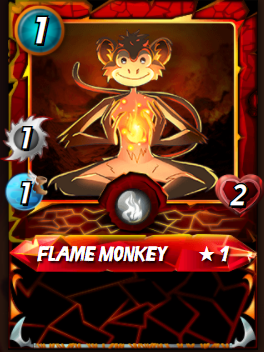 Upvote and repost are not obligatory but highly appreciated!
Good luck! Have a nice day!
---
---
If you don't play Splinterlands yet, try it now and win a free card or earn DEC tokens.
If you don't play Rising Star yet, try it now and win a free card or earn STARBIT tokens.
---
The post was published via @Ecency. Ecency is one of the best communities and posting platforms on Hive Blockchain!
---
FOLLOW ME HERE