The story of today is a legendary reward card. First one I have received in a daily challenge reward for a while.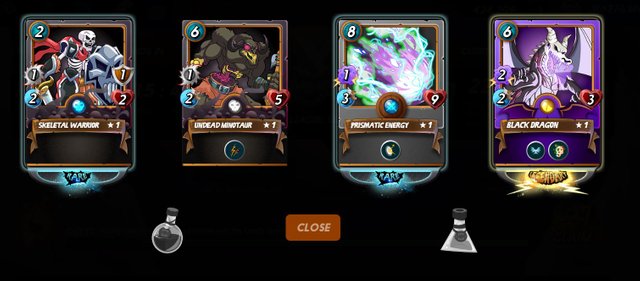 15 battles today with the death splinter to complete the daily, but it was definitely worth it.
Marketcap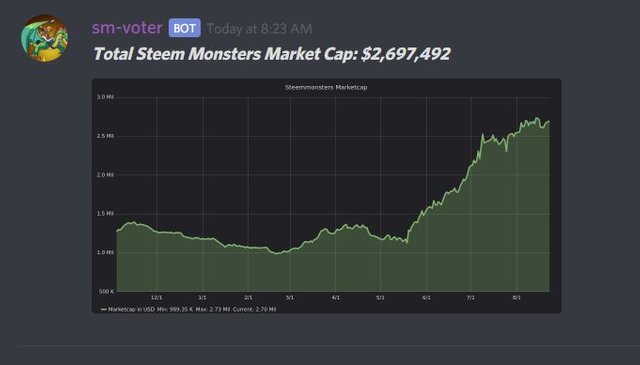 The market cap has increased by $14,421 today and by $20,156 in the last 2 days.
Daily DEC price.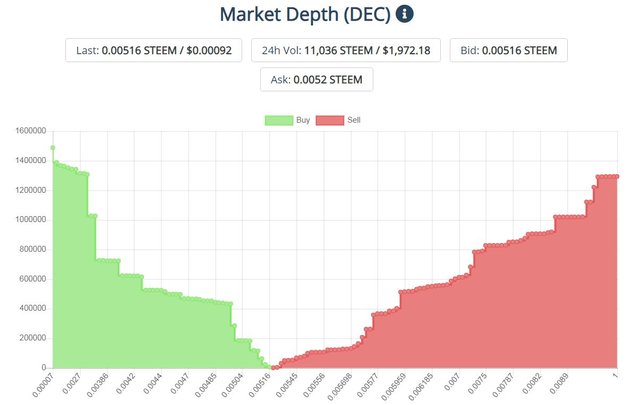 The price remains fairly stable compared to yesterday... slightly down compared to STEEM but slightly up in USD terms. Dec remains consistent near the top of the daily volume table on Steem Engine, and is still a great store of value for saving up here on STEEM.
My Deck
Value hasn't changed from yesterday, with the new Black Dragon obviously not being factored in yet.
Recent Official Updates:
---
That's it for today's report, see you all next time.