Today, my daily challenge was for Fire. I completed this bouncing up and down between Silver 1 and Gold 3. For today, I made sure I was in gold before I opened my rewards, and here is what I got: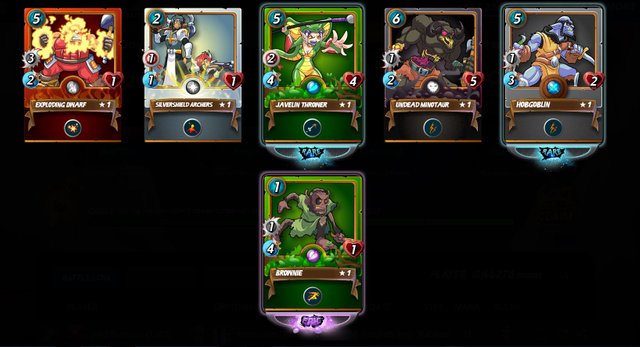 Value of todays earnings in DEC:
3 commons - 15 DEC each = 45 DEC
2 rares - 60 DEC each = 120 DEC
1 Epic - 300 DEC
DEC earned in battles - 167
Total DEC earned: 632
Value = 3.27 STEEM or 0.62 USD
Marketcap: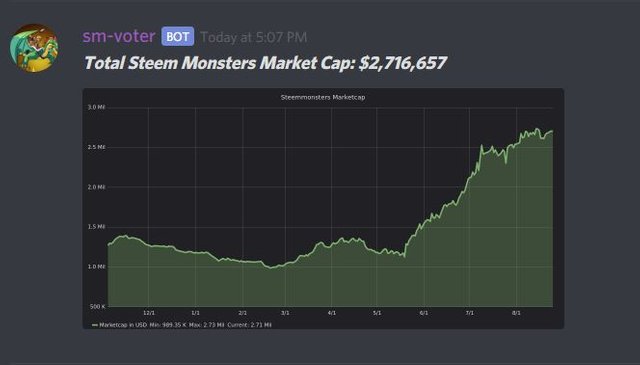 Marketcap has increased by $19,165 today and a total of $30,321 over the last 3 days.
Daily DEC price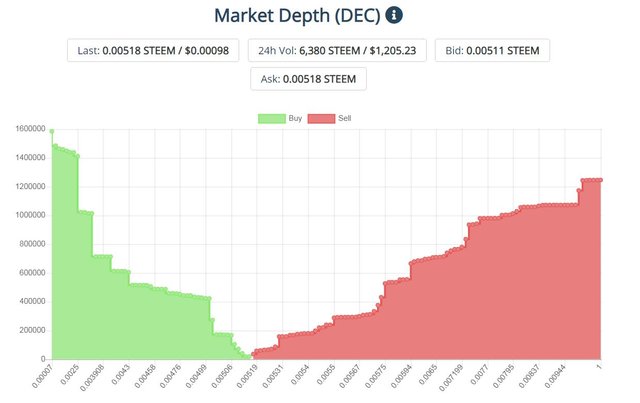 DEC has gone up slightly since yesterday, with a climb in the exchange rate for STEEM the main driver, otherwise, DEC/STEEM remains fairly stable again.
My Deck: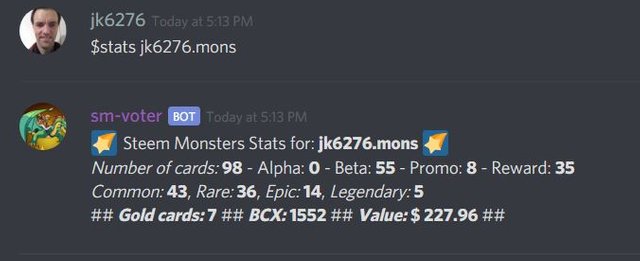 My deck value has increased by $4.76 since yesterday, with the inclusion of yesterdays Legendary draw and some price moves included.
---
Thanks for reading, see you next time.