Another season has again ended and this time for a second-time-in-a-row I ended the season as a CHAMPION, giving myself 80 Loot Chests as season end rewards. XD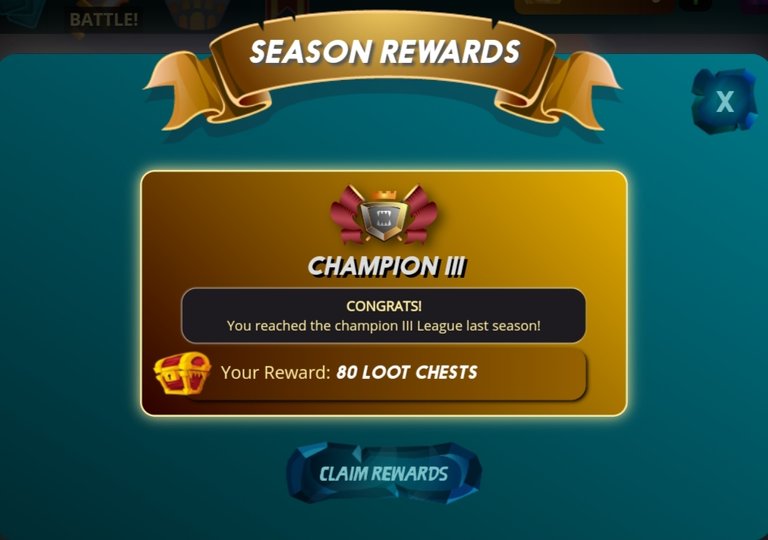 Without further ado, here are a part and summary of my season end rewards: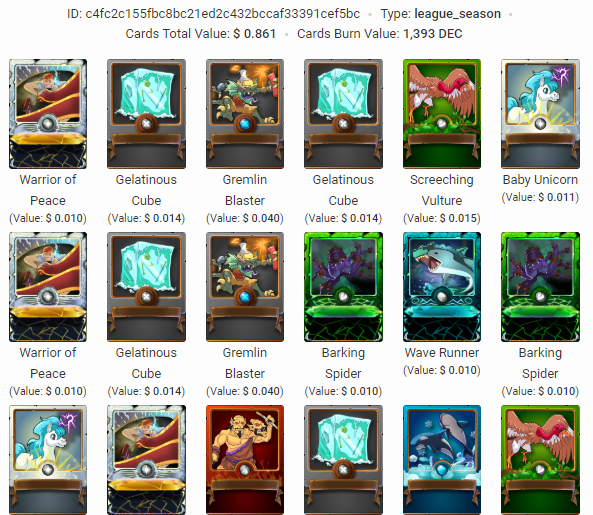 Nothing worth mentioning honestly as I got no EPIC or LEGENDARIES or any GOLD FOIL card. Got a bunch of commons which when totalled is only at 1,393 DEC or ~0.861 USD.
I honestly was expecting at least 1-3 good card from opening 80 Loot Chests but Lady Luck is not on my side this time. She did make my daily quest brighten up today as I got a golden rare Naga Windmaster. So at least the daily quest today made up for my unluckiness on the season end rewards.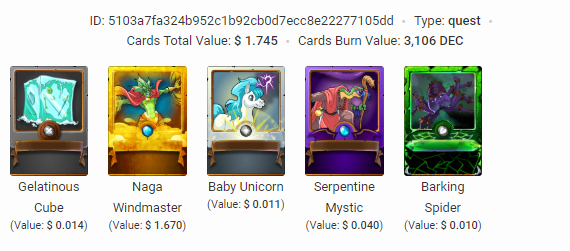 Also got around 400+ DEC in total from opening my season end rewards and 1 ESSENCE ORB. I opened the orbs I accumulated the past season and got another MERMAID HEALER. I really need 1 more to level it up to level 4 and even though I used 15 GOLD and LEGENDARY POTIONS to open those orbs and got no gold nor legendary, at least I got 1 card I need the most. XD
Now my Water Splinter can have an increased HP thanks to Mermaid Healers 2nd ability.