Not sure if I'm the only one who has this habit of hovering over first on all the daily quest rewards before clicking (or flipping) them to see if a potential Legendary or Epic card is included in that day's daily quest reward but for some reason I really find it more fun especially when a similar light/color like below is emitted upon hovering a card. XD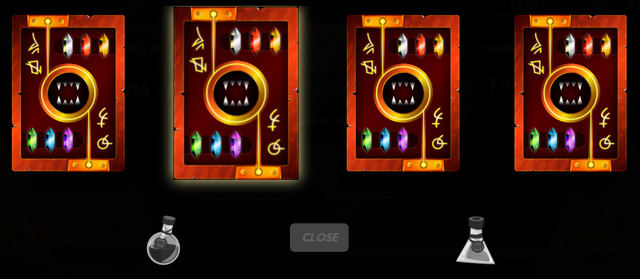 As you can see on the image above, without flipping the card we are already sure that it is a legendary card. We still don't know what legendary card it is but we are sure that it is at least a legendary card.
Also, I believe this also goes the same for rare and epic cards but since I'm colour blind I see the light being emitted by rare and epic cards to be the same colour. XD
Anyway, I'm quite lucky today as I managed to get my most favourite legendary card out of all legendaries: the Ruler of the Sea card. Wohooooo! I also got lucky and got myself an epic Phantom Soldier.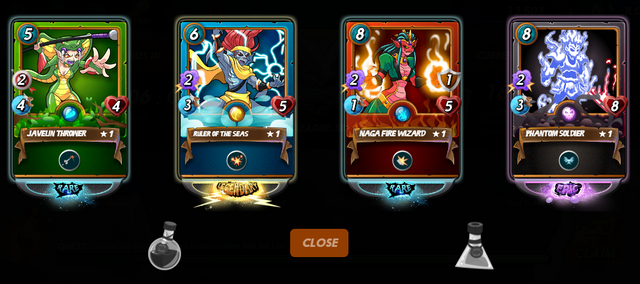 Also for some reason, ever since this season started I have never once gotten an "Earth Splinter Daily Quest". Even clicking "NEW QUEST" to reset that day's daily quest to other element and I always end up with my weakest deck (i.e FIRE, DEATH) and sometimes LIFE. I got LIFE today so I was fortunate enough to shift immediately to EARTH and got some sweet streak wins. XD