I'm sure by now you all are aware of what this awesome Dapp is. But just in case.... It's an amazing decentralized card trading and battling game that is ran on our most beloved block chain, Steem.(A game where you actually get to own your cards and all in game assets...almost unheard of, I know. But it's true!)
And there is currently a kick starter program going that can get you some amazing deals. But you better hurry because they are going fast!!!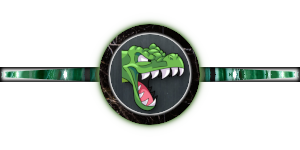 GET SOME REAL LIFE CARDS!!!
So a huge part of this kick starter is the possibility to get real physical merchandise from the Splinterlands!!! They are handing out everything from stickers to T-shirts to REAL SPLINTERLANDS CARDS!!!! They even have a 200 page book detailing all the Splinterlands lore. This is a terrific way to show your support for the game...and lure some players in by sporting your new gear.
If you would like more information on this kick starter program or the deals you can receive per pledge level, stop by the kick starter site for the full details. Here's a link to make it quick and easy. https://www.kickstarter.com/projects/526764488/splinterlands-untamed-a-blockchain-trading-card-game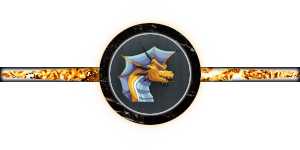 WHY I INVESTED
Simply put, I believe in what @yabamatt and @aggroed have built and I believe it will only grow larger. The Splintrlands app also has potential to help grow Steem in amazing ways. Plus these guys truly love the community here and constantly bend over backwards to ensure the game is well balanced and fun for all.
I OWN MY CARDS
That's right, unlike almost all other digital games out there, I get to actually own what I have bought/won/earned/been rewarded. I own the keys to my account, and therefore actually own my assets. No one will ever be able to get upset with me for any reason(telling China to piss off😁) and take what is rightfully mine.
And while we are on the topic of cards...They are my only digital asset I own that have held their value(they actually increased significantly) during this rough crypto winter. Here's a look at the recent market cap history for the Splinterlands cards.(It really is impressive!!!)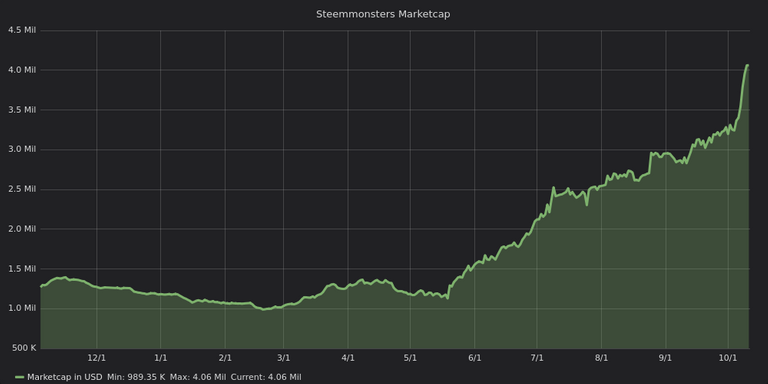 SO SERIOUSLY...YOU BETTER HURRY UP
If you want to get in on some of these crazy pledge offerings and possibly even start your very own "Splinterlands" portfolio.(NOT FINANCIAL ADVISE...just saying.😁) Some levels of pledges are limited to a certain number of pledges and once they're gone... that's it. So the quicker you stop by the better your chances of getting EXACTLY what you want.

MY PLEDGE AND WANTS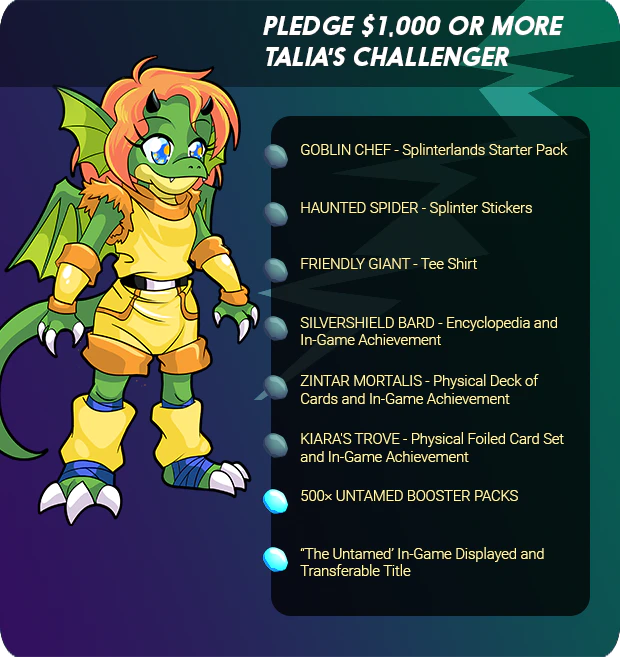 *Source
I chose the $1000 pledge. And it was an easy choice for me...I WANT THOSE PHYSICAL, REAL-WORLD CARDS!!!! I also am REALLY looking forward to the encyclopedia! I went with the thousand pledge to get the gold foil cards too. This way my son and I both have our own deck to play with. So we can battle each other!!! I'm also excited to rock the super awesome Splinterlands shirt and plaster me some stickers on my truck!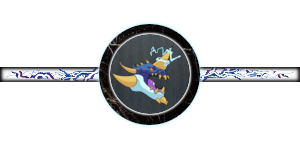 THANKS TO EVERYBODY FOR STOPPING BY!!! BUT GET OUT OF HERE AND HIT THE LINK BELOW TO GET IN ON THE ACTION!!!!
https://www.kickstarter.com/projects/526764488/splinterlands-untamed-a-blockchain-trading-card-game