Moving right along with our Untamed Kickstarter drop evaluation. I present to you the MAGMA TROLL from the Fire Splinter, and the GOBLIN FIREBALLER from the Fire Splinter.

Cards 812-875/2500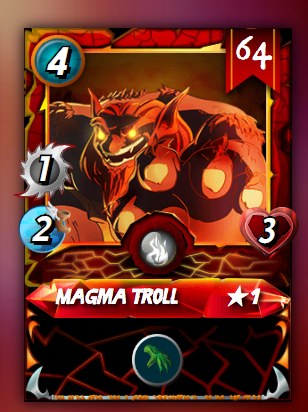 Right from the start, the MAGMA TROLL has the Reach ability. This means he can sit behind the tank and hit the opponents tank. The GIANT ROC also has this ability, and also flies and dodges. The one thing good about this card is it only consumes 4 mana, which qualifies it for the Little League rounds. That makes this a good little niche card.
---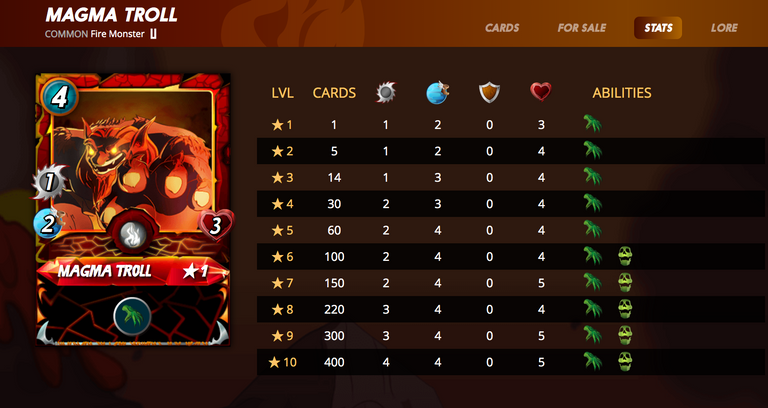 At level 6 he gets Affliction, which when activated prevents the enemy tank from being healed. Maxed out he also does 4 damage, which in DPS terms makes him better than the GIANT ROC.
---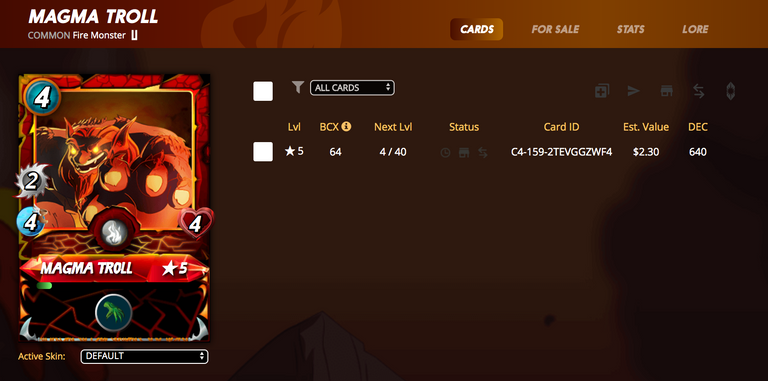 Combined together, my cards gets me a few steps into level 5. For now this appears to be a relatively cheap card, but since he's niche, upgrading is not a priority.
Verdict: Keep and eventually max out, but no hurry.

Cards 876-946/2500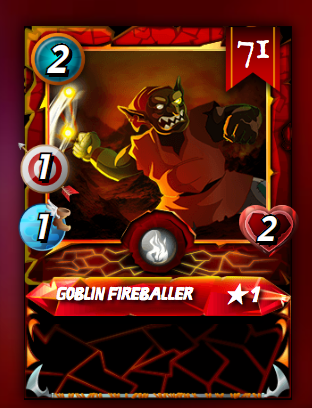 Next in the hopper, we have a mana efficient little card, the GOBLIN FIREBALLER. Consuming only 2 mana, he can be plugged into all sorts of places, including the low mana rounds(they can get down to 12 mana these days). Besides that, he's pretty unremarkable until he's maxed out in my opinion.
---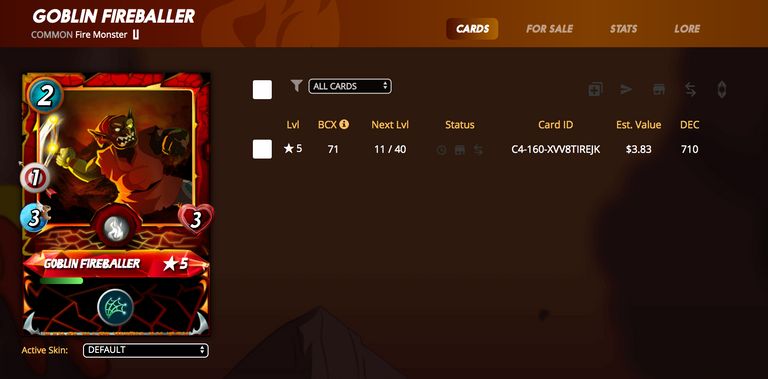 At level 5 he gets the Snare ability, which removes the flying ability from the enemy. How many flying tanks are there? He might be more useful in a Target Practice round. He only does one damage until level 8 and when maxed out he gets the Stun ability.
---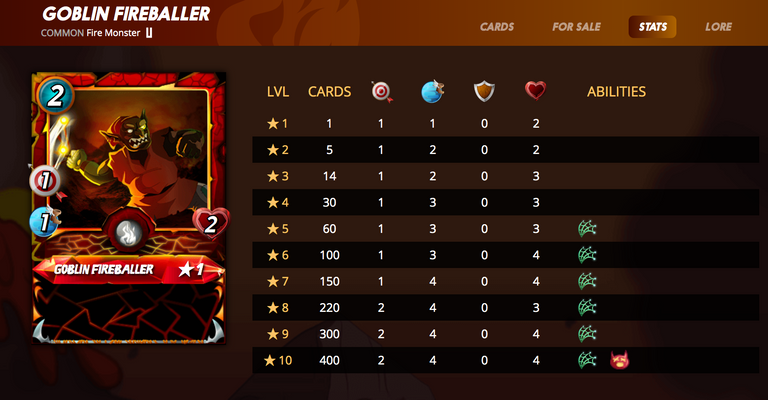 When I combine my cards together, I get about a quarter of the way into level 6. To be honest I'm kind of meh about this little guy.
Verdict: Keep. This would be one of the last cards I'd focus on upgrading, but I'd eventually max him out.