Splinterlands Untamed | Rare Lvl 4 ICE PIXIE, and Lvl 3 SPARK PIXIES Evaluation
In this issue, we've got more pixies than a Disney move. We'll take a look at the ICE PIXIE from the Water Splinter, and the SPARK PIXIES from the Fire Splinter.

Cards 1904-1941/2500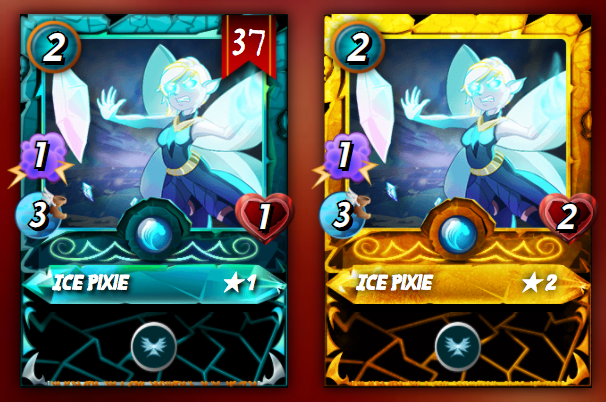 First on the agenda is the ICE PIXIE from the Water Splinter. The first 2-mana magic caster I've seen to date. That automatically makes this a special card.
---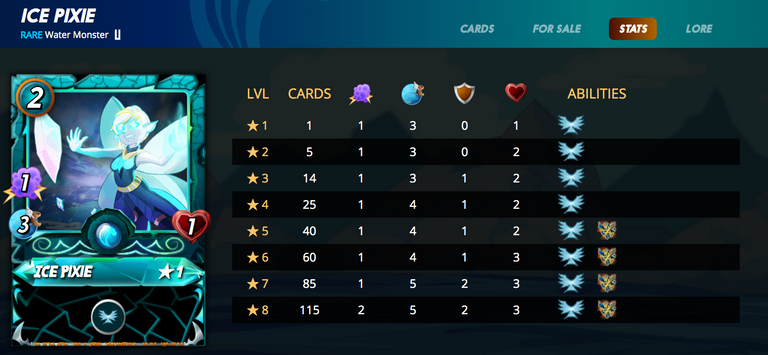 Even at level 1, the mana efficiency of this card when summoned by ALRIC STORMBRINGER is already pretty good. The speed starts getting respectable at level 4, and she gains the Shatter ability at level 5. This little card can really do a number on armored tanks. Maxed out she can do 2 damage, which becomes 3 with a summoner magic buff. This looks to be a very versatile card and the innate flying ability makes it good for Earthquake rounds.
---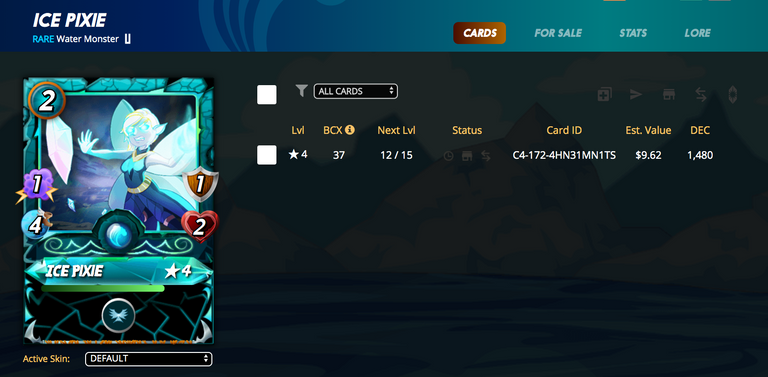 As you might have guessed, I'm going to eventually max out this card. When I combine what I've got, I'm just 3 short of level 5 and the Shatter ability. I'll be upgrading it to level 5 ASAP, but will already be looking for places to plug in this card since it's so cheap to use.
Verdict: Keep and eventually max out. Sell the gold foil.

Cards 1942-1959/2500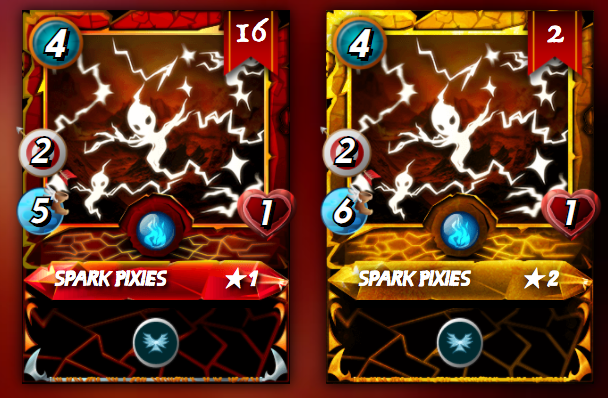 Our next pixie (or pixies for that matter) are the SPARK PIXIES. I'm not as impressed as I am with their aquatic cousin.
---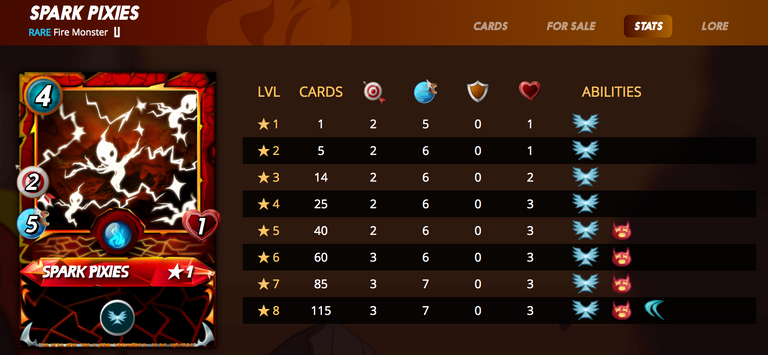 This card does just two damage through level 5, where it also gets the Stun ability. From there it does 3 damage and gains the Dodge ability when maxed out.
---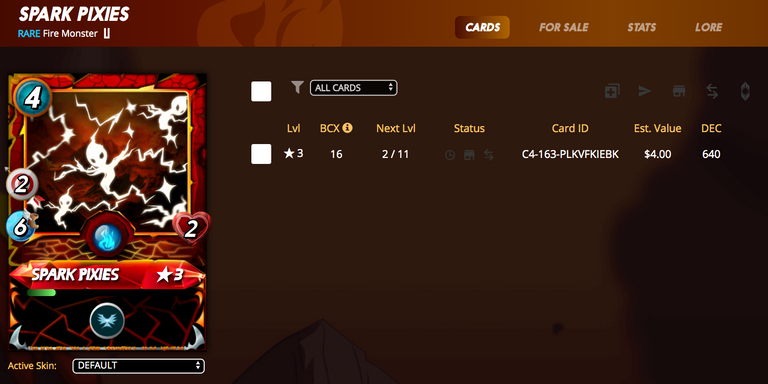 I have a perfectly serviceable 4-mana beta card in the FIRE DEMON. Also the Untamed FIRE ELEMENTAL is an all-around better card, for only one more mana. I'd be looking to upgrade that first before even thinking about upgrading this one.
I will probably revisit this card at a later date if I feel like I need more small mana ranged cards. For now I'm just going to sit on the sparkies, which sounds painful.
Verdict: Keep for now and do nothing, sell the gold foils.
---
---