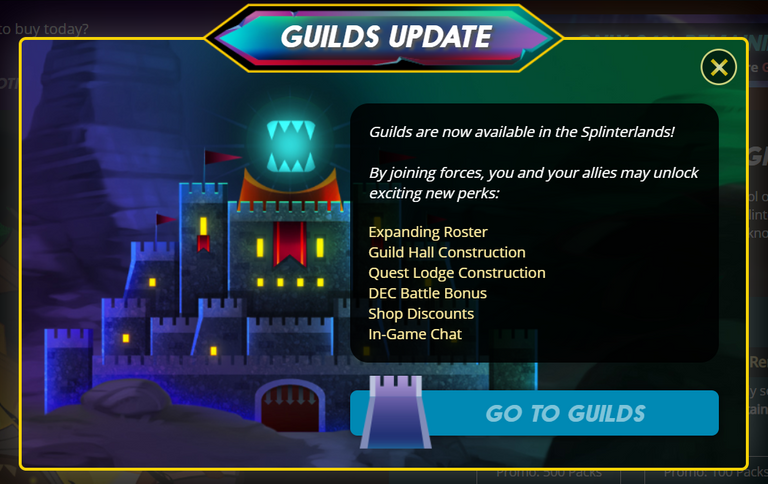 Yeah, guilds are finally here in the Splinterlands, and it's actually made me active again. But there is already heated debate on Guild Stacking and the imbalance that ensues.
Yeah, I'm looking at you Immortal Gods!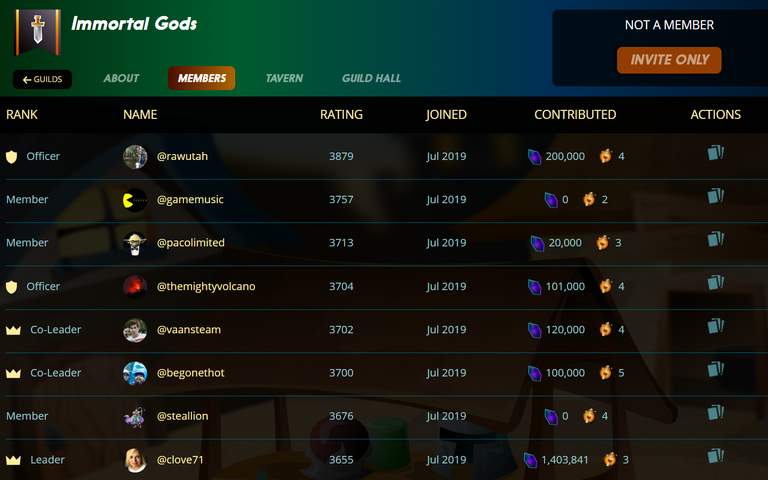 But seriously I don't care and these people have been battling at the top for a long time now so there are all friends and close enemies so why not. Good Luck to them!
To be honest I don't know how this will eventually play out, but as per usual in this game 'The Rich get Richer'.
(That's a Splinterlands/SteemMonsters lore now, so don't seem surprised.)
Anyway I digress.
Guilds is actually good for the game as it burns some DEC whilst handing it out as percentage bonuses in the game.
So make sure you find your way into a Guild if you're an active player and you might enjoy some extra DEC benefits.
As for what's to come, we'll have to see.
But for now I'm in a Guild solely focused on doing daily quests, collecting scrolls and upgrading the bonus DEC that's on offer.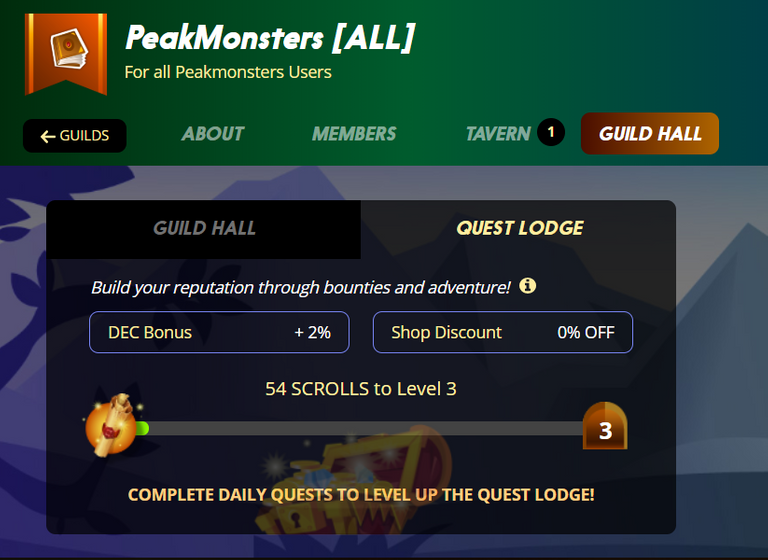 So thanks's to @jarvie for making Splinterlands Guilds open to everyone.
And go visit Peakmonsters when you need to buy more cards or boosters for your Splinterlands fix!