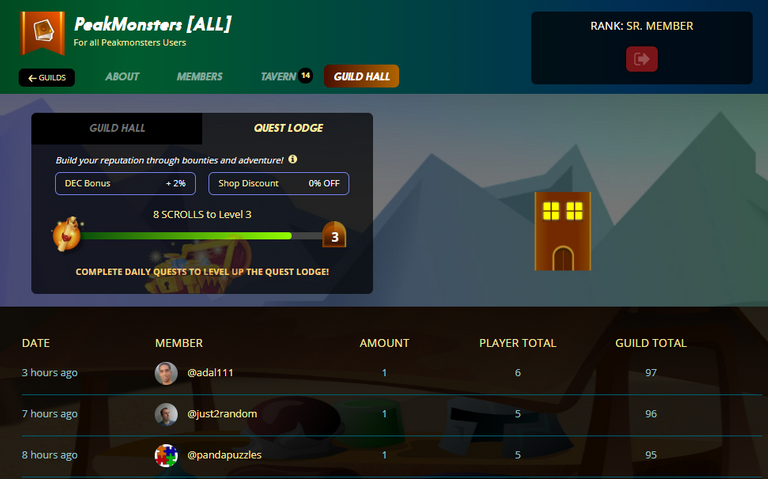 OK, Guilds have taken over the Splinterlands and all the features have yet to be revealed, but one thing is certain. It really does pay to be in a Guild.
So Join One Today!
Yes, you should really join a guild, because you can get extra DEC when battling and even discounts in the Splinterlands Shop.
Mmmmmmm Orbs, nom nom nom.
Now I joined the Peakmonsters Guild because it was free to join and unlike other guilds there are no expectations on how much you play. Which is nice because I'm a casual player and like to play when I want and not as per a requirement of joining a guild.
That said, I'll likely finish in the Champion League and do my fair share of quests anyway.
But I don't have to.
And as a reward we are currently on a 2% DEC bonus and it'll soon be 3% within the next day.
Yeah, my guild is smashing out the quests right now and this translates in to mighty fine rewards.
So yeah, totally get yourself into a Splinterlands Guild even if you just play casually, and reap the benefits of playing towards common goals and rewards.
Because if you don't you are really missing out on easy DEC.