11K on a #gaming day!
The current #steemmonsters season ends tomorrow. Since everyone is at their highest rank, we are all trying to get whatever DEC we can today because the higher the rank we are, the more we get. Also the higher rank we end with, the more season end reward cards we get! I'm pretty happy with what I've done this season. The new reward cards are interesting, especially the Furious Chicken He fills an empty slot and requires 0 mana!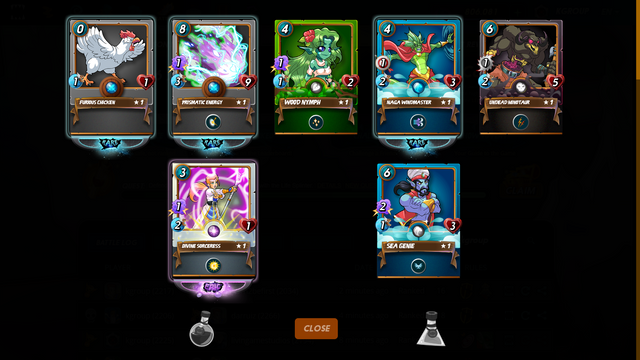 I just got these cards for completing a daily quest. Another Furious Chicken! :)
I'm seriously thinking of getting the $200 level Splinterlands Untamed Kickstarter Swag from the latest @steemmonsters campaign. I'll be able to get physical Steem Monster cards! I think that it will eventually be worth more than $200 so it's a good investment.
What about you, are you getting into this steemmonsters Kickstarter campaign? They have already raised $120K!!!
Hope you had a great Monday! ❤👍❤


11409