11K on a gaming day!
It was raining here all day today so I didn't go out. I got my exercise from moving around to some very old but still cool music on the I❤60s station on the I❤Radio app on my Roku TV. 😎👍
I also spent some time gaming. I played #Prospectors on the #EOS blockchain like usual. I'm not having any CPU error congestion like I had in the past. I'm finding that if I equip my workers with a pickaxe and shovel, that seems to pay the best when I send them to jobs.
I also played #steemmonsters like usual. I won a few daily quests rewards and this one had Golden Goose that laid the egg or the Goose that laid the Golden egg or the Golden Chicken; I don't know what I'm talking about! 😝😃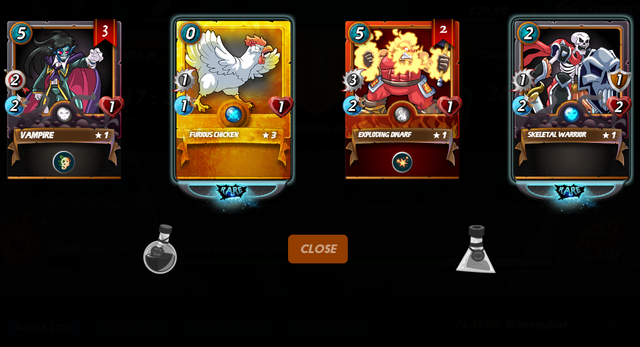 I hope you all had a great day! ❤👍❤


11256