About 9K today on a crisp cool day.
I played #Prospectors on #EOS as usual today. I also played #steemmonsters and got a pretty interesting set of cards for one of my daily quests. I earned four cards and each of them was a rare card, which is pretty rare! 😃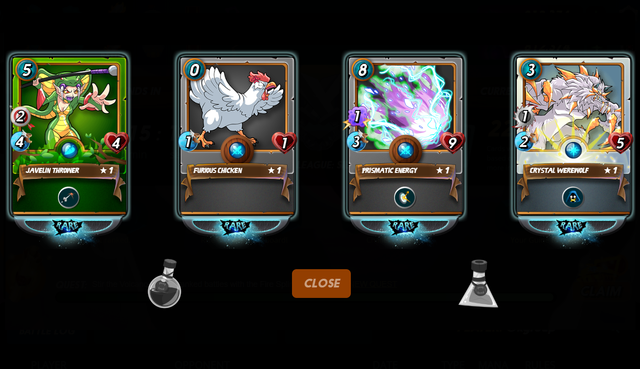 I got my exercise by taking a nice walk in the cool night air. It was in the upper forties but there was no wind so it felt fine.
I hope you all had a nice Monday! ❤👍❤


8964