Hello there,
recently i stood 2nd in @steemonsters tournament. I didn't jad the chance for first because @azizbd has the best deck. Still i tried my best. Now the season is going to end in few minutes so lets hope for some good cards in season rewards. I was able to hit diamond 3. So will be getting 40 reward cards.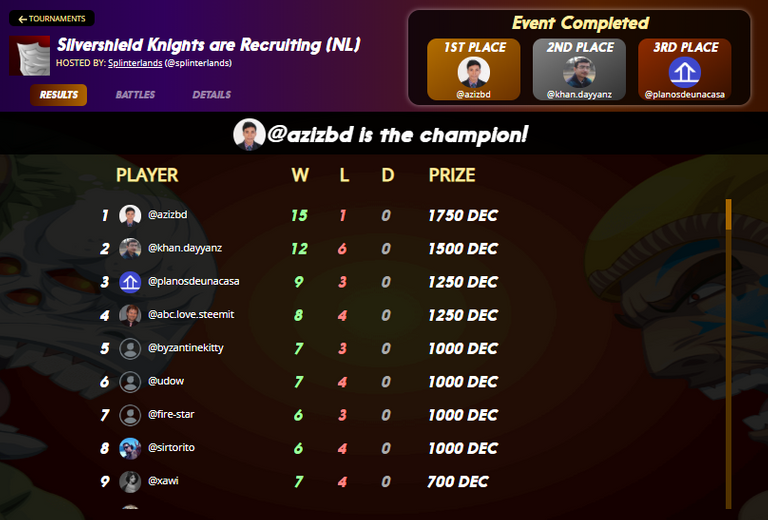 3 days ago, @zaku held a tournament on behalf of @neoxian and I also was able to get 2nd place.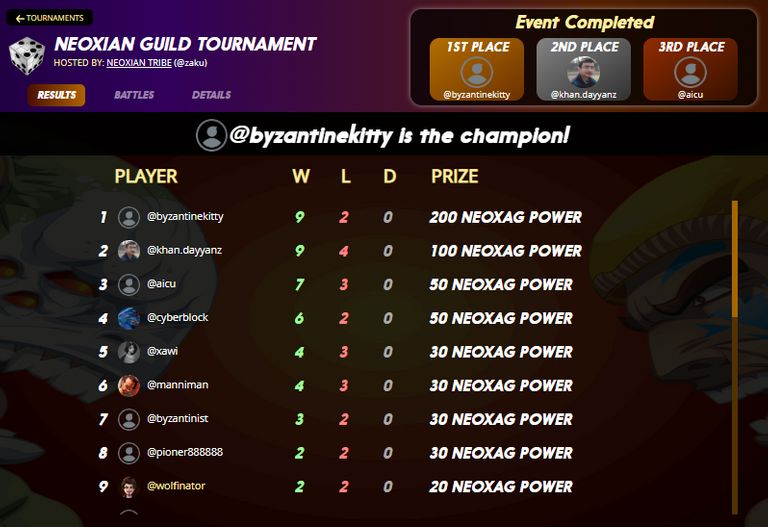 Here is what i got in quest today.