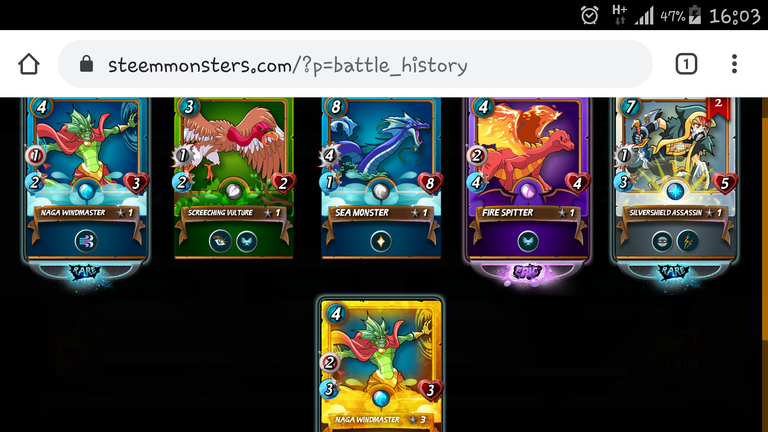 worthy rewards today
Hi Everyone✌
I skipped a day of doing my daily quest, because I'm too tired to check all the accounts I play, I finally get my self a grip and started it 4 hours ago whilst cooking.
It's not an easy battles to win with lvl 4 life team which few of the monsters are not on significant level to the summoners. Well.. I think I laugh a lot because I lost in many battles just to get 5 winnings.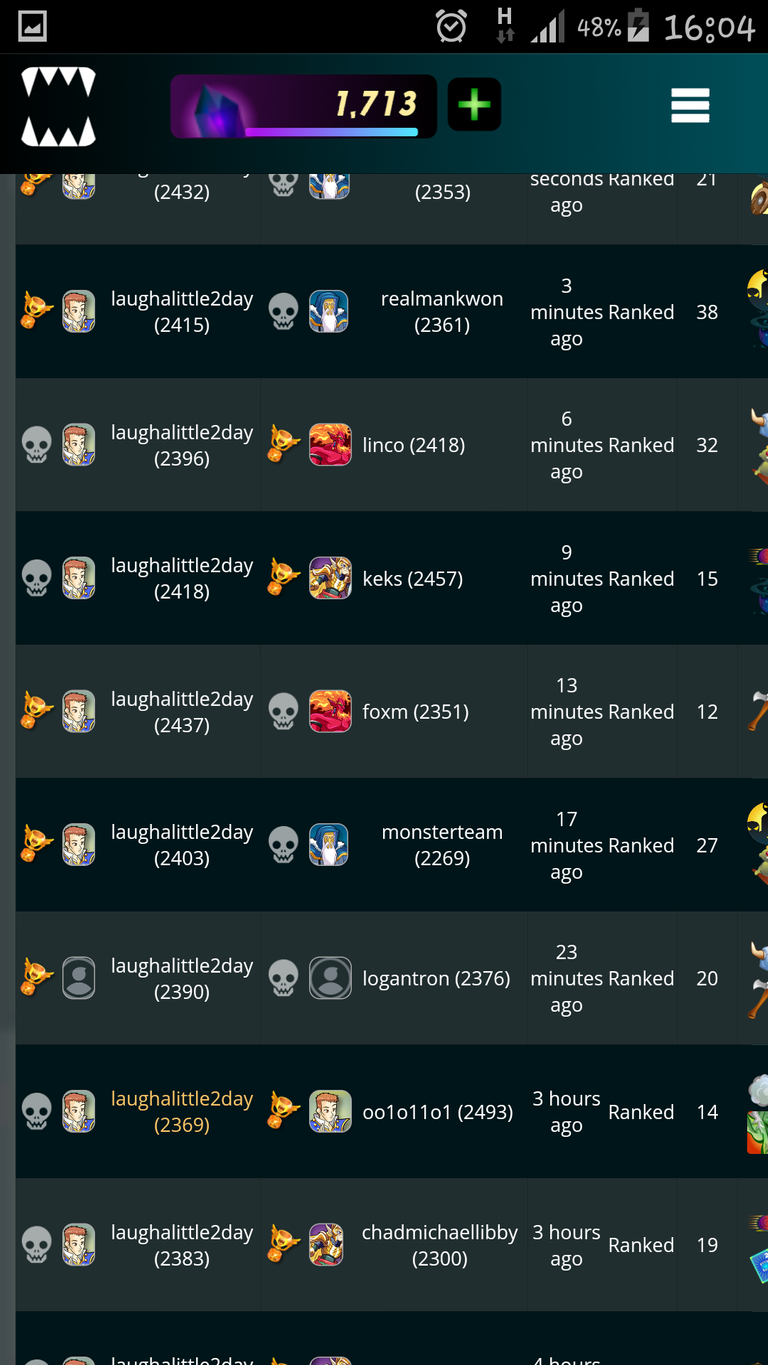 5 out of 12 battles😂
---
It's hard to focus on completing the dq effectively while I play another account on another phone. Lucky that I didn't fail to remember the splinter of each account. I could finished both of the accounts at the same time but different result😁
This account is an alpha with many nice rewards monsters and also equipped with golden daria in case I got a dragon's quest. No gloridax revenge up till today in this account, though.
Last season, I got a kraken by ending up on gold 2, missing out a week without playing due to my bad mood of the game. Anyway.. it's always nice to open a shiny rare card once and in a while like this. More gold foils mean more to laugh about😁
I hope you too..would enjoy the game and get better card everyday by completing your daily quest. 5 more day to go.. Good Luck!