Hi Rumblers
Wondering what have I done for 7 months on steemit and nothing To post about . I think it's time to create a short story about My Adventure on Splinters land too.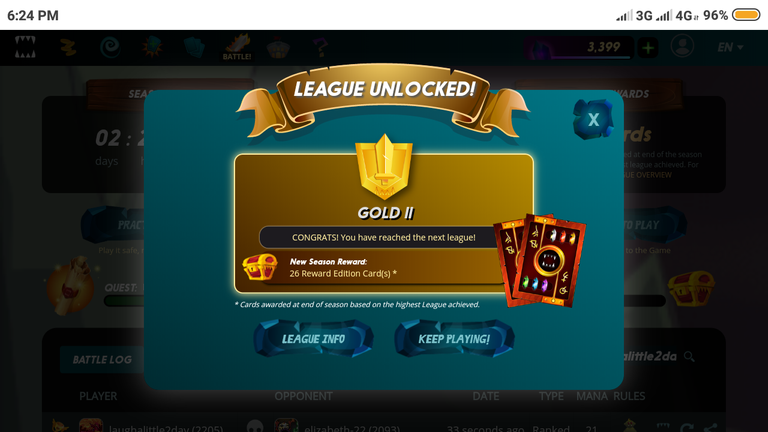 Just Unlocked the Gold 2 and still have 3 more quests before the season ends.
---
I'm an alpha deck, some players like @faiyazmahmud and @hossainbd used to play me on tourneys or daily just for fun. I'm not the best alpha deck, but quite strong to rank up higher than my league too.
It's been for few seasons that I never touched the Diamond league anymore😀 what do you expect when you're an alpha monster's deck. No neutral, not all the legendaries exist but I'm tough!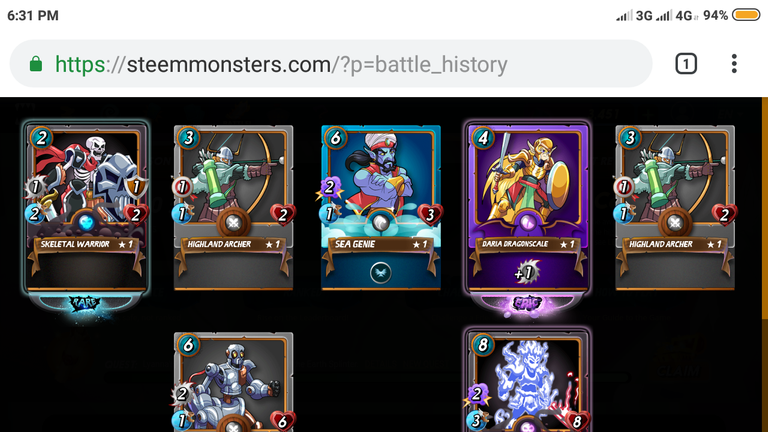 Rewards after completing the Lyana's call😃 not bad😜
---
@cicisaja is playing for fun because she just can't lets any decks sitsunplayed. Whether it's a starter deck or a nice silver almost gold deck like me. The previous players said that I'm not a lucky deck because all I got only rare and epic reward cards, the last gold foil s rewards was 3 seasons ago. But who cares?
Have you seen how much we collected prize from the Alpha tourneys? Beware of those 2 players I mentioned above, they're pro and significants opponent to watch for.
I told you before, I'm an alpha deck belongs to @teampossible a first cool guild of steemmonsters players and my cards provided by @idikuci. I was created to let some players to practice and enjoy the games. Cicisaja was forgetting about my existence right after the previous top player said they have to focus on studying and plays maxed deck.
Do you want to know about my profile too? Okay.. wait 😀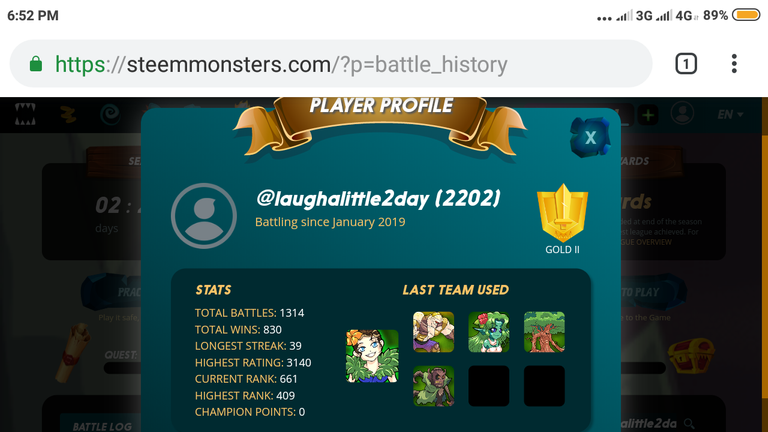 See, I have a nice alpha monster's and some reward monster's cards which meet the level of summoners.
---
It will be hard for alpha only cards to rank up nowadays, because there's many great players and complete monsters too. But, who cares? Do you know why my name is @laughaluttle2day?
Because we need a little laugh everyday, whether it's rainy or hot sunny day. Whether it's just all Common and rare cards we opened, there's always something to laugh about. Perhaps, when you thought that you supposed to win a battle against the death splinters with your amazing Earth splinters and the fact is you're beaten up before you can throw a blow 😂.. why sad and depressed?
Laugh my Friends... laugh a little!
Do you realise that it took a really good hearing ability to differ between Laugh and Love in pronouncing it😀 and it's easier when it written.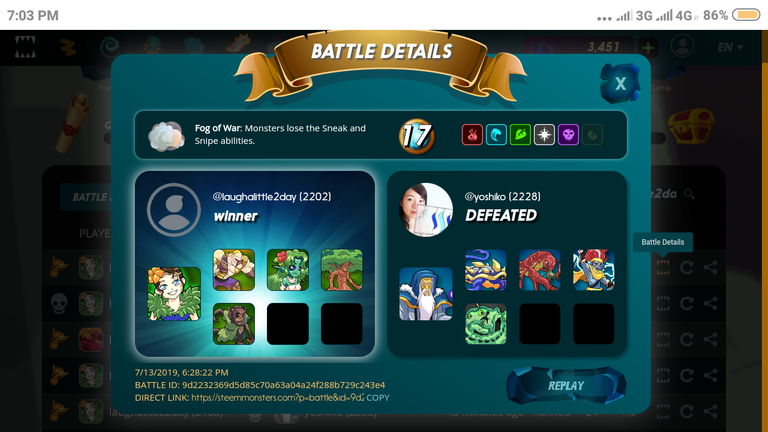 my last battle before I claimed the rewards. You can check on this link to see the battle.
---
For some of you.. battles just a routine activity, nothing to learn about and nothing to enjoy too. Oohh.. come on🤣 play the game to have fun! It's a game, not a life or death business.