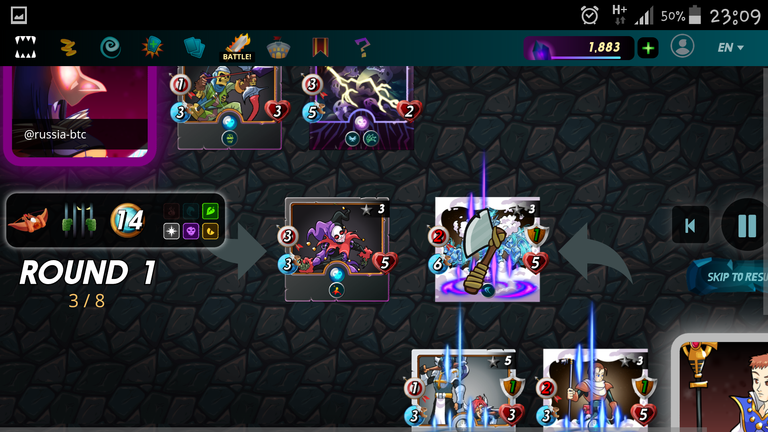 the last battle of the day, I like the rulesets combination😀 battle link
---
Hi...Everyone😉
It's been 3 months since my last post😊 I feel like I was totally lost😂 eventhough I always around and playing and playing and have fun but not posting. Sometimes I feel like there're nothing too interesting to share about me playing the game, daily. I seldom post about it on my main account too.
I was changing the Lyana's call quest yesterday and then I got the Proving Ground, which made me have to wait for a close tourney to win one battle. So I was completing my yesterday's dq today by winning 1 battle only on round 2😊 and that's enough!
Right after claimed my 7 rewards which all old common cards, new quest shows up and I can't believe that it's another proving ground😱😲😨 and the closest tourney will be at 2 am on my timezone. So I changed and got life quest instead. Well... playing life on Gold 2 with several flaws is really challenging. I have no choice but to accomplish the mission.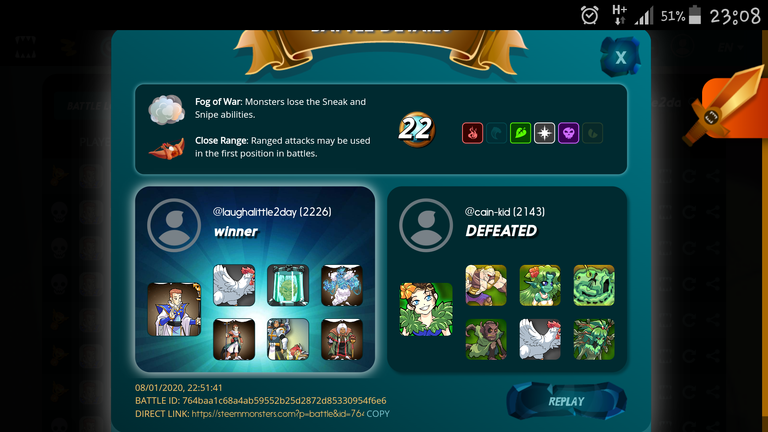 the alpha deck has no untamed which has so many good rangers to put as tank, so I just following my guts😆 battle link
---
Only 2 splinters active at that rulesets, I was thinking of using the green army too, but I really wonder about what if I try a non-classic team? With my bad habit to never check on my opponent previous team and don't even bother to see their name, I can't believe that I won!
I unlocked the Gold 2 after winning 4 of 5, but then 3 loses were taking me back to Gold 3 and the last battle to win just 9 poin away from 2200 rating poin😂. I wasn't expecting much when I claimed the rewards.
I really get used to the common cards anytime I open the rewards.
Aaarrghhh... Not This Time, though😂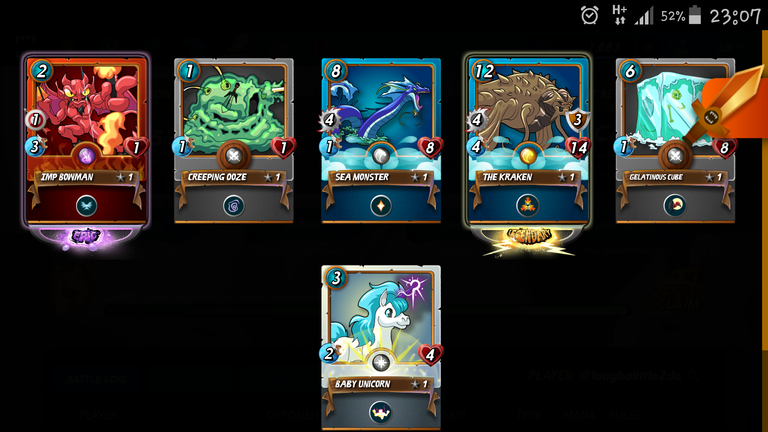 Nice! A Legendary Kraken finally drop in
---
From my experiences, once I get a legendary monster from the quest rewards, I won't get any legendaries for several more seasons 😅😆 aaahh... I don't mind! whatever the rewards are.. as long as I enjoy the game then I'll be okay😊 in my mind.. with the Kraken (12 mana), the 99 mana of taking side ruleset will be amazing. I never had more than 49/99 so far. I miss the gloridax revenge too.
Have Fun everyone 😉 thanks for stopping by💕