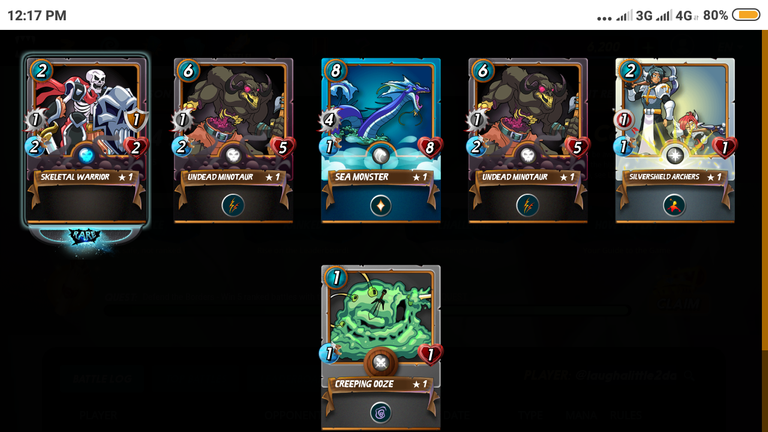 First rewards on Gold 3
---
Hi Steemmonsterians 🤸
How's your journey on the Splintersland this season? 5 more days to go, I really try to keep playing for the daily quests and nothing really impressive so far, but it's fun.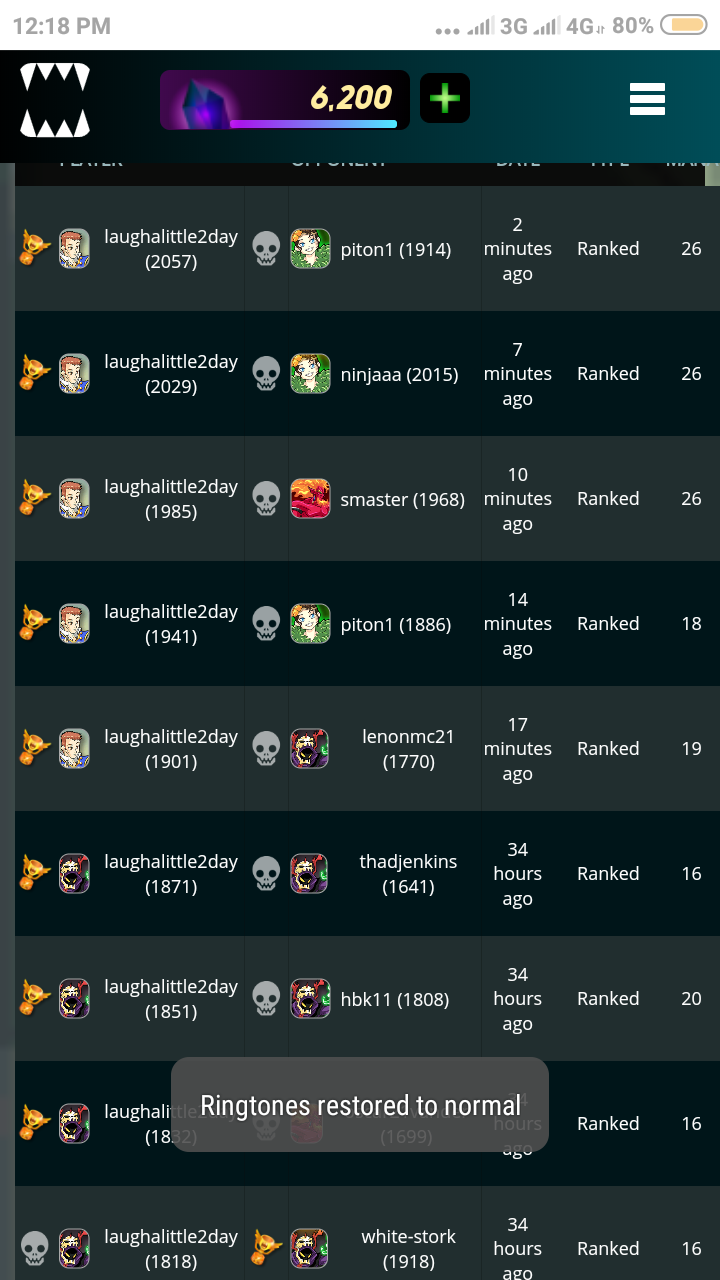 At least I still maintain the winnings
---
I won 5 battles straight when I started my dq, well I was late for 10 hours from it supposed to be. I seldom got death and Life quests this season, and I never play more than I need to complete the quest only. It's fun to win super sneak ruleset with the life Splinter.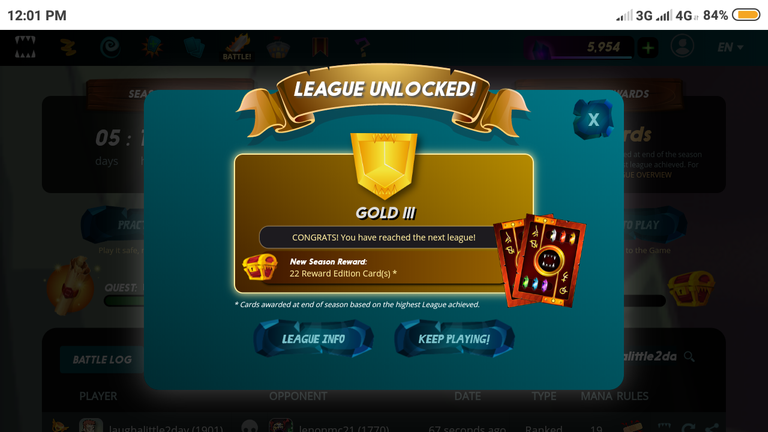 Gold 3 unlocked, it's better than last season when I have no time to play, only last on silver 1
---
My account is not a lucky account like others, I seldom got legendaries or gold epic cards, only commons and rares. It's a bit surprising when I pull out a gold Rusty Android 2 days ago. I never seen something shining since I played this deck myself 4 seasons ago.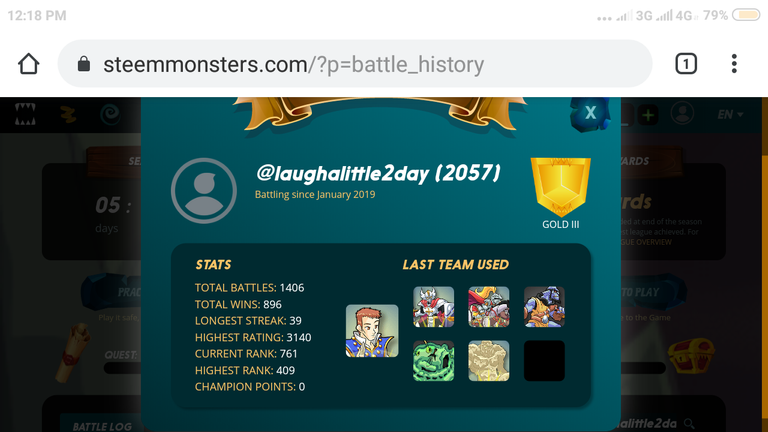 I need to maintain the total battle and total winning for my own sake, to keep laughing
---
Playing semi gold alpha deck with level 1 neutral and some significant reward cards doesn't really change my habit on forming my team line up. I really get used to the taking side ruleset, which means that no neutral and I count on the original monsters from each Splinters.
I reviewed my battles, and I find out that I love playing with the Earth and fire splinters the most. But with double combo ruleset on gold league, I think I need to be more creative as well.
There's a season when you think that playing for dq is wasting your time, but there's also a season where you rank up smoothly and completed everything in few minutes, right?
It's in your head, I mean your mind. If you keep playing for fun or to hunt the DEC, you'll find it easy to laugh at when you enjoy the winning or losing streak. Winning is fantastic, losing means you need to be more creative and understand the rulesets. Nothing wrong with the game or the system. I don't care if all I got only commons and rares as my rewards, it still worthy anyway.
I can't join the guild because I'm only an alt😆 I already get so many advantages for being an alpha deck, not just average alpha too. I'm lucky that my players get used to everything in me, and I really made them laugh.
Have Fun Playing, you knew you could gain some fund too🔥🔥🔥