Endlich, nach so mehreren Seasons in der Champions II Liga, habe ich es nun wieder geschafft. Ich habe die Champions I Liga erreicht. Ein harter langer Weg in 14 Tagen liegen nun zurück. Viele verlorene Matches, aber auch viele Gewonnene. Momentan ist es mal wieder sehr schwer, sich in den oberen Reihen zu platzieren. Es freut mich sehr, das es nun endlich wieder geklappt hat.
Finally, after so many seasons in the Champions II league, I have made it again. I have reached the Champions I league. A hard long way in 14 days lies back now. Many lost matches, but also many won ones. At the moment it is very difficult to place in the upper rows. I am very happy that it finally worked out again.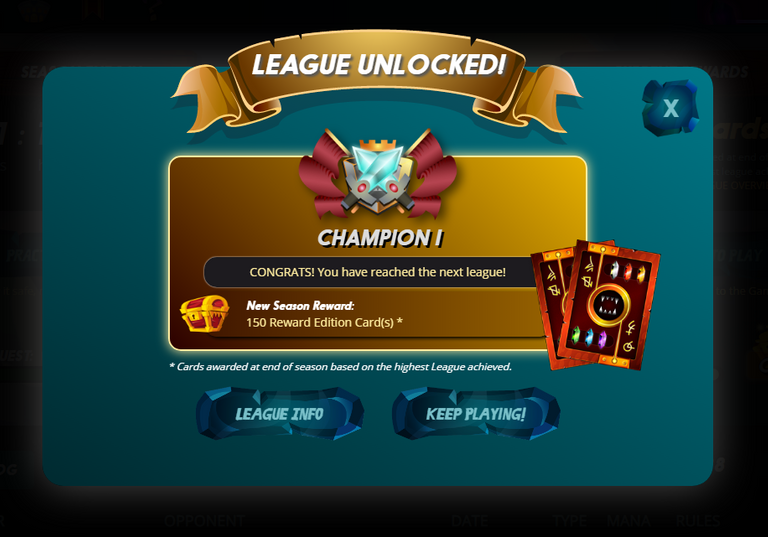 Ich bin gespannt, wo ich dann am Ende der Season stehen werde. Es bleibt auf jeden Fall spannend. Durch eine Flucht meines Gegners, konnte ich es dann schaffen ;) Passiert nicht so oft, aber hin und wieder geschieht das mal. Um so besser :)
I am curious to see where I will be at the end of the season. It will definitely remain exciting. By an escape of my opponent, I could make it ;) Doesn't happen that often, but every now and then it happens.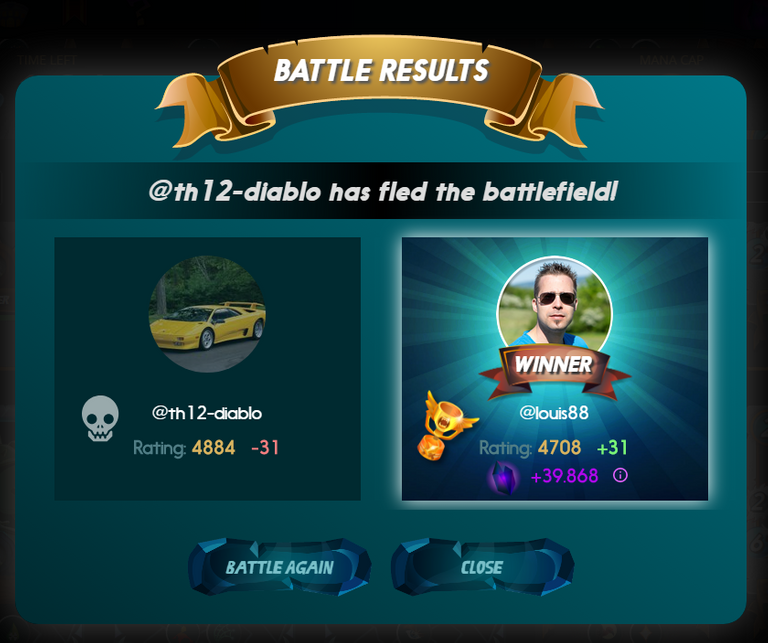 Grüße
@louis88