Splinterlands Water Splinter Quest - 01-30-2020 [and.... Diamond!]
Big Last Day of the Season
This Quest started in Gold League I (2568), but ended in sweet Diamond III (2805) victory. I didn't think I was going to make it, and in fact I was concerned that I might end up dropping back into Gold II. But when I saw that my Bone Crushers Guild mate @smukkers had stormed into Diamond, I was inspired to press on and get there, too.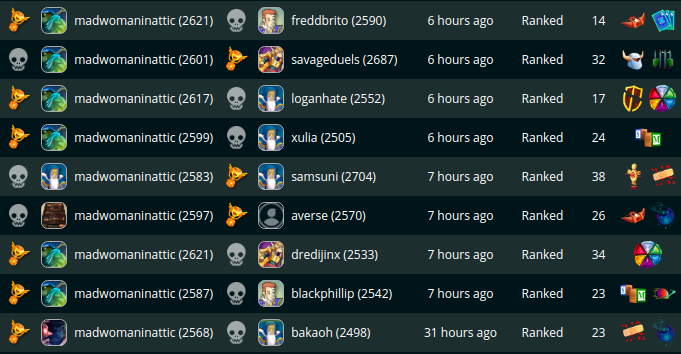 I was able to complete my Water Quest in 8 battles, which included me fleeing once because my browser glitched up. :( It, of course, immediately unglitched when !monster selection time ran out. But I was able to rebound, thankfully. Since my Quest was Water, I faced a lot of Water-wielding opponents, so my road to victory included beating a Kraken and several [always brutal] Ruler of the Seas. And then I took a break....
.... but when I checked out our Bone Crushers Guild member standings, I saw @smukkers sitting up top with soooo much Rank. And I decided to see if I could make it to Diamond [for the first time ever]. Though I started off with my Death team getting beat up by @landmarine, I didn't give up. Took me 11 battles and 8 victories. And then, with Magnor leading the charge - the elusive and alluring Diamond. :)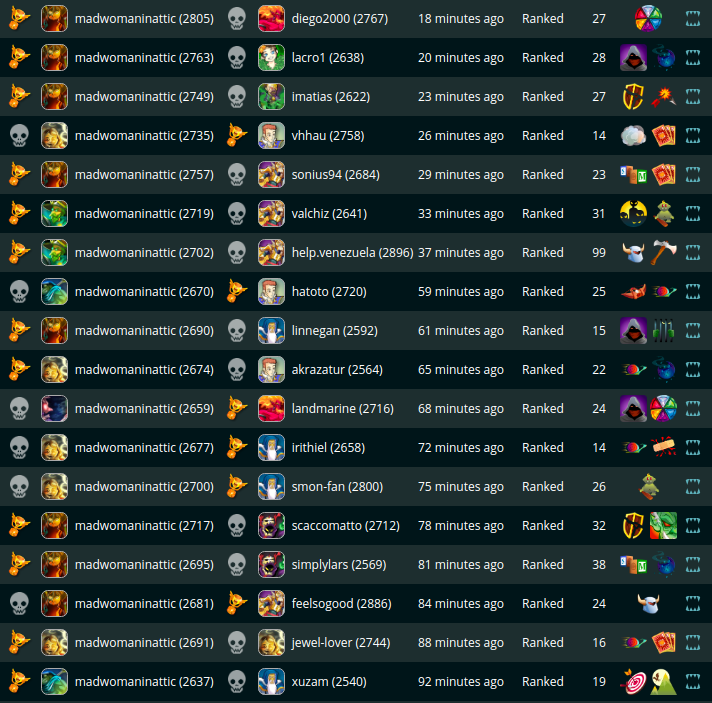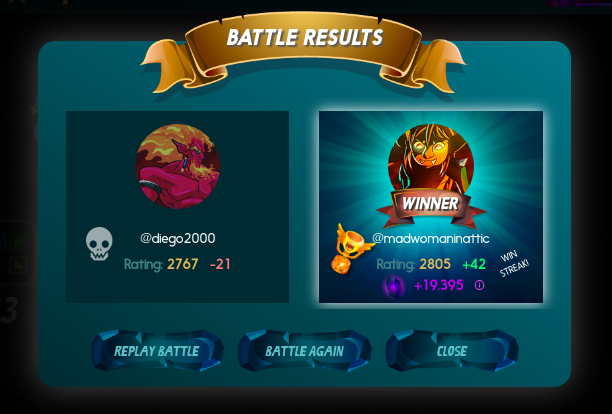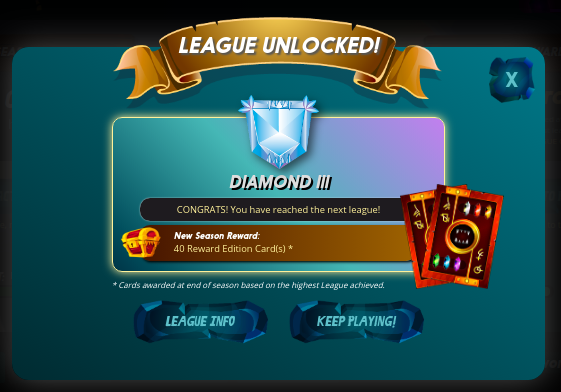 Magnor Magnor Magnor
Have I ever mentioned that Magnor is my go-to !monster? I mean, I'm a huge fan of the Common Sea Monster and Goblin Mech. And Furious Chicken, of course. But Magnor.... He won me my final three battles into Diamond. Watch him trounce this Flesh Golem and friends: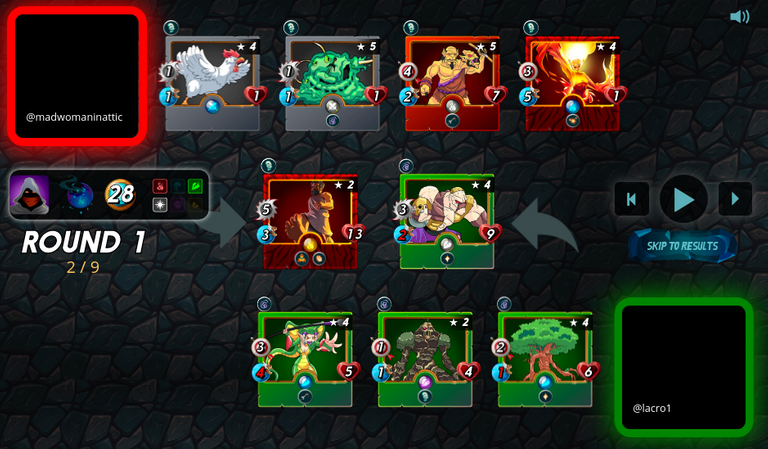 My [not so Diamondy] Rewards Cards
Ten new cards is great. And I'm not ungrateful for my new Epic Imp Bowman.... Nine commons, though. Rather anticlimactic for having just achieved Diamond III for the first time ever. Always hoping for better, but ten new cards is ten new cards.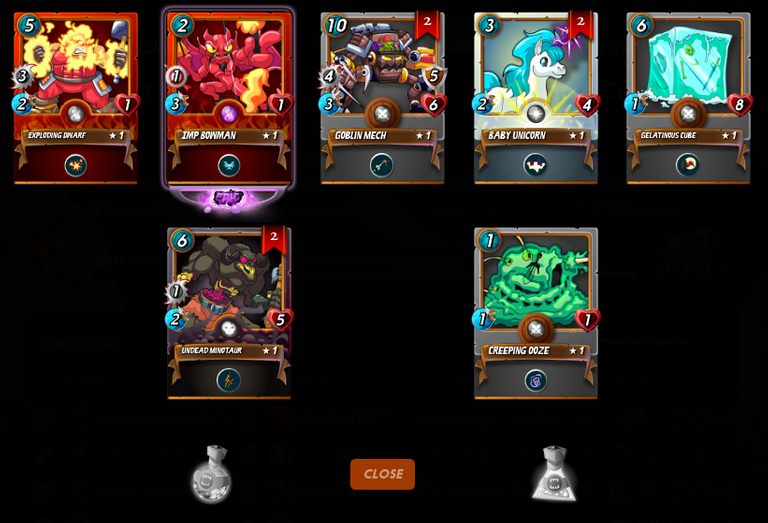 Closing Thoughts
Magnor! He's certainly no guarantee, especially against a regenerating shield. Or if he gets stunned, or etc. But, yeah. Magnor. :)
Also, I use the Brave browser for my battling, and I like it a lot. Quite often, though, the Summoner images don't render in battles (or in the pre-battle 'previous battles'). Apparently it's a known Linux issue (and for Firefox, too, I believe). Hopefully that'll get fixed soon. :)
Thanks for reading. :)
And, for anyone interested in getting started playing Splinterlands, check it out here today: https://steemmonsters.com?ref=madwomaninattic