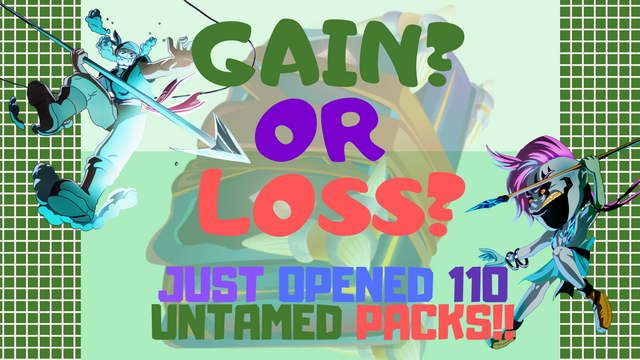 Greetings to all my Splinterlands folks!
Today is quite a special day for me as I have decided to take a leap of faith in the Ancient land of Splinters and Monsters!
---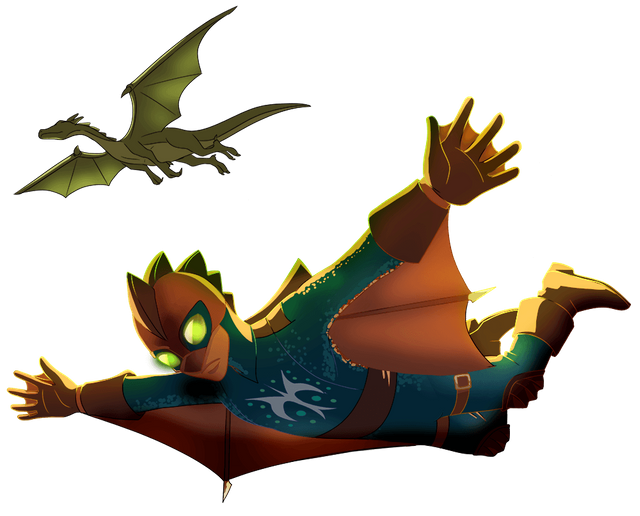 ---
Hello friends! I am mango-juice and I am playing steemmonsters AKA Splinterlands for a long time now. Way before the launch of orbs and untamed monsters and mystic potions came into the battleground.
I started my journey almost a year ago and no doubt my excitement and love for this game are increasing day by day.
Currently, all my cards now are mostly past gold level including level 8-9 commons, level 7-8 rares, level 5 epics and some max legendary cards. I invested mostly in alpha cards back in days and many of my summoners and monsters are alpha or gold foil. When the launch of DEC (Dark Energy Crystals) came into the land, I decided to convert all my beta cards to alpha or gold foils to get more DEC/ ranked match win. Getting DEC from playing ranked matches is my main earning from Splinterlands or I can say from the Crypto world.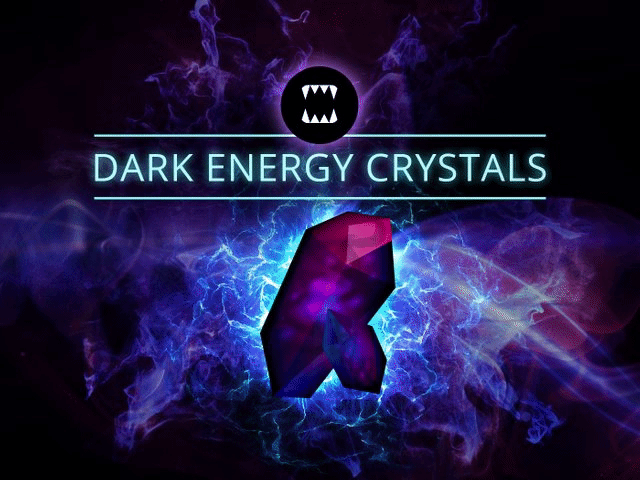 The good thing about splinterlands according to me is that if you pour your money wisely with a long term calculated plan, then after a certain period of time, it can offer you a good return of investment (ROI). Nowadays I don't have to think about the capital required to buy cards, packs or potions from splinterlands as my daily earning from splinterlands is well enough to reinvest in the game.
I also play with a heron account holding max beta cards. Thanks to @felipejoys who step in and revive the down-going heron service. Now he is the Owner and controller of the heron service and he is working hard to develop it in a better service to make both investors and players happy. With his new system, deck holders can directly go the website and list their deck open for other players to choose. On the other hand, players can view all the open and available heron account under one roof along-with it's card collection and levels to choose from. Not to mention that felipejoys is very active in discord, for any queries interested card owners or players can contact him in dm or the heron server.
Please follow the below links:-
---
---
My heron account name is @red-dog and it roams around Diamond I - Champion III, those who play in this range might have to meet me in the battleground ;).
On the other hand, my account mango-juice may have a collection of alphas and golds but in the matter of power and levels, it is far away from my heron account. That's why I enjoy playing with red-dog more than my account.
---

---
For the last couple of weeks, I was saving all my DEC earnings for a bulk buy. I had some alpha and untamed cards at my watch which were very important for some new decks I am planning to make. I will disclose one name out of all, it's Elemental Phoenix which is a great card to demolish opponent while using fire summoners or even dragon ones.
But dark days began and I saw a huge decrease at DEC price at steem-engine market. I was sad as I was planning to sell a large amount of DEC at the market and collect steem or to buy cards directly using DEC. Back then I almost had 100k DEC at my wallet. But I did not take any quick step after it and thought to keep this saving in hibernate and wake it up when price increases.
---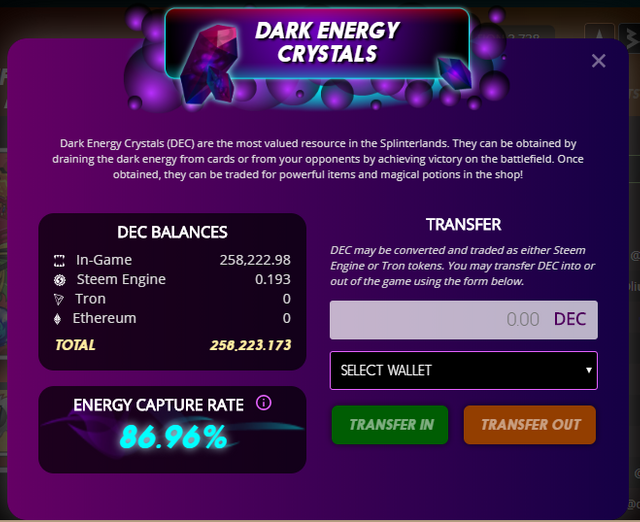 ---
But yesterday I saw @zau-spt post series about opening 110 untamed packs. I got excited as in one of the posts Zaku got a gold foil dragon jumper! Even if you leave that wild luck pull, after following his whole pack opening series till now I acknowledged that he got many good cards specially gold foil rare epics which have a lucrative price at the market.
Now it's a Go Big or Go Home kind of investment, you might face loss or you might get wild luck... but I thought it's worth it. I never bought tons of packs, since my start, I have only bought 20-30 packs so far as all my investment goes to buy 1 bulk card at a time from the market.
So, I thought why not buy a bulk pack of untamed cards dipped in both the legendary and gold foil potions. I had already 130k DEC in my wallet so I decided to go for the 100 untamed pack + both potions buy option. The rate of untamed packs right now is 2000 dec/pack and legendary potion cost 18400 dec for 550 charges, for alchemy potion it 23000 dec for 550 charges. For buying 100 packs I get 10 packs free so it's total 110 packs means 550 cards pull. That means the calibration is perfectly right, 550 cards and 550 potion charges.
But I was having only 120k DEC and I needed more. So I took a 400 steemp loan from @neoxian to buy dec from steem-engine market. Mr Neoxian and me, we know each other for a long time. I am an active player at the Guild of NEoxian and an old sharp citizen in the city of neoxian. Thou after getting a job, my daily life got converted from a free soul to a corporate slave, and my time to do hangouts at neoxian channel got reduced to almost none, I still try to play almost daily for neoxian guild and to complete my quest.
---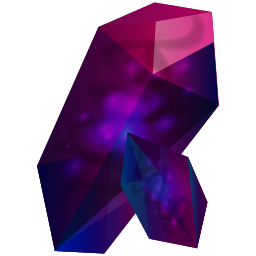 ---
Yeah, I am damn addicted to steemonsters!
So, after getting the instant loan from Mr Neoxian by making my card collection as collateral... I ran towards the steem-engine marketplace and bought the remaining DEC priced between 0.00353 - 0.00358 dec/steem until my wallet crosses 240k. It's the first time my wallet amount reaches this far and gosh it looks good! :)
Before opening the packs there are also a couple of things I want to share with you peeps. First of all, I would like to ask what monster market you all are using to buy packs or individual cards. There are now a handful of markets available on discord as well as on websites besides the official steemmonsters market. Most of these third party markets give good discounts if you buy cards or packs from them. I prefer Monster-Market. Running by @reazuliqbal and @zaku, Monster Market has its website as well as discord market, whichever is preferable to you. The website has a great looking and easy to use UI and also some very handy tools to check analytics. On top of it they give instant cashback when u buy things from it. 3% cashback when you buy cards and 2% when you buy packs. Easy peasy! Oh, and you can use steem/SBD or DEC to purchase, as they support all these 3 major currencies. As usual, I will buy these 100 + 10 packs from their market to get that 2% back in my wallet.
Moreover, the monster market website has 2 very handy tools, cost estimator and analyse openings which can help you build decks and analyse pack openings. I will also use the analyser after opening my packs to see if I am in loss or gain.
---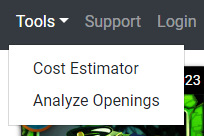 ---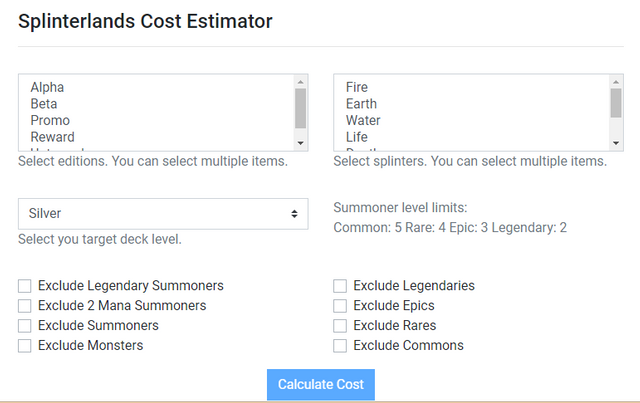 ---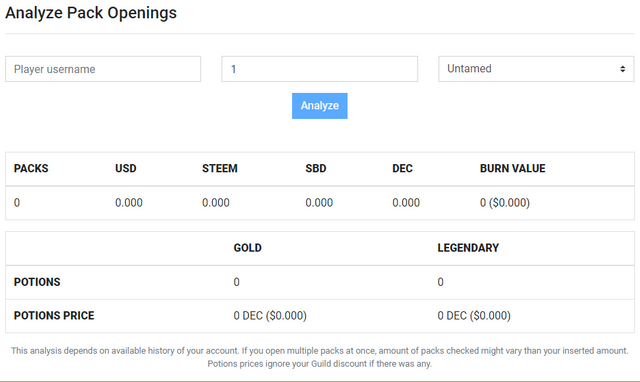 ---
Please follow the below links:-
---
---
So, I will buy the packs using my new account mango-buyer which is affiliated by my main account @mango-juice and hence I will get 5% cashback.
So let's go to the website!

As you can see I have transferred 200k dec to mango-buyer and all set to buy those packs! Lemme hit the purchase button now!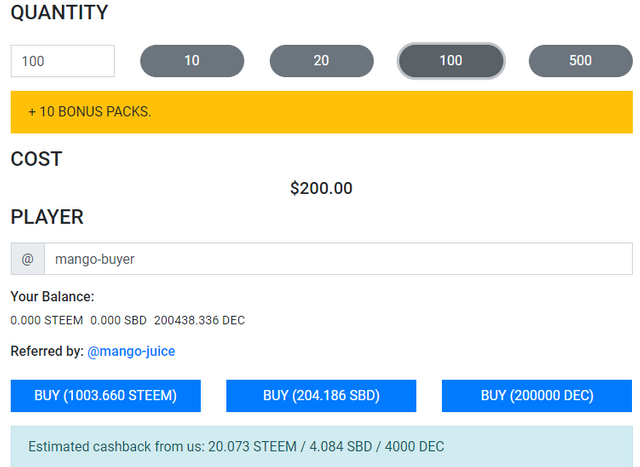 I will get 4k dec cashback from the market and 10k dec to mango-juice for affiliation! isn't that great! So let's buy!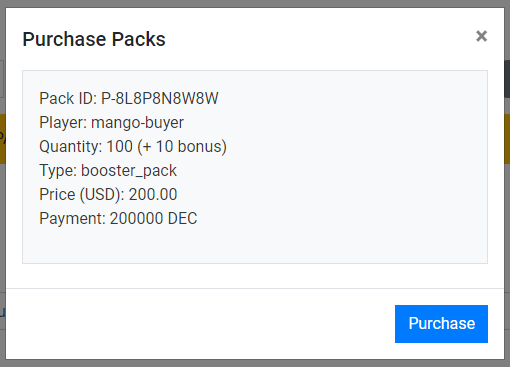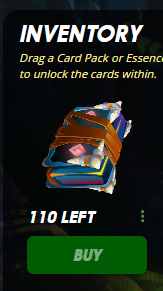 Now we have 110 packs ready to be opened. It's time to buy the potions now.
I waited till our guild hit the level 10 quest level so that I gain enjoy 10% shop discount.
In this way, 500 charges of the legendary spell cost me 18k DEC only.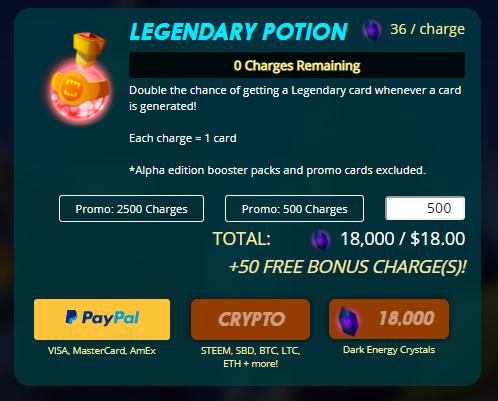 ..and 500 charges of the alchemy spell costed 22.5k only.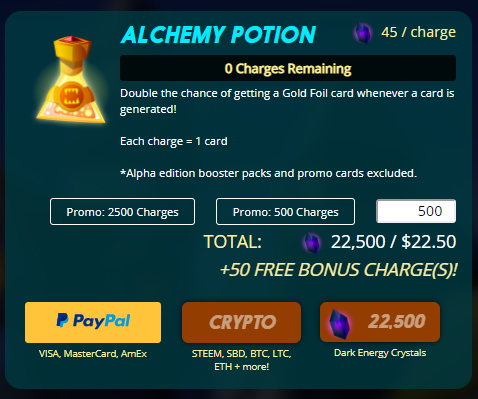 Now I am already! Let's test my luck now guys! what will I get A bag of shit cards or some jewels in the ash!
Now, without further ado, lemme open them one by one!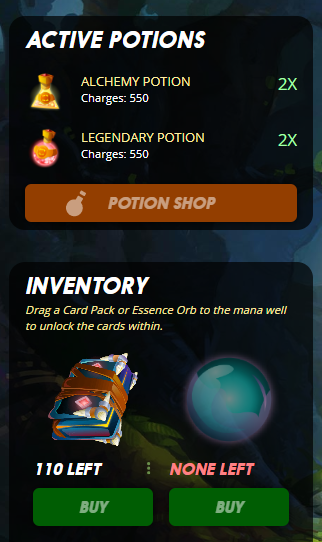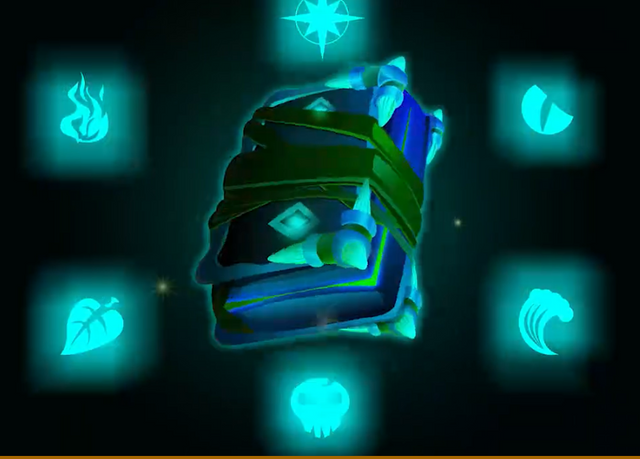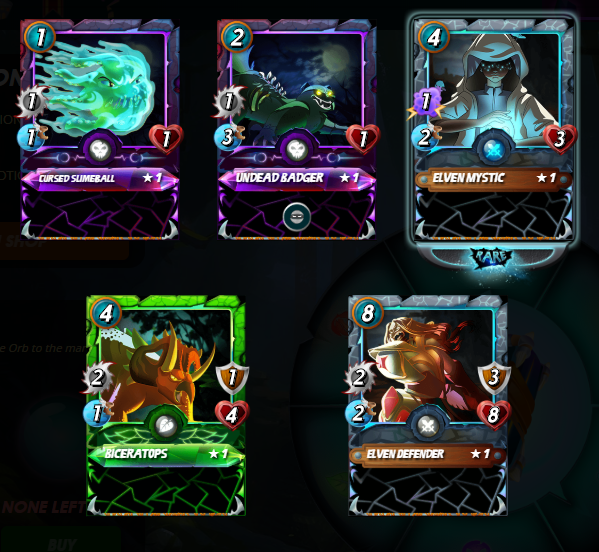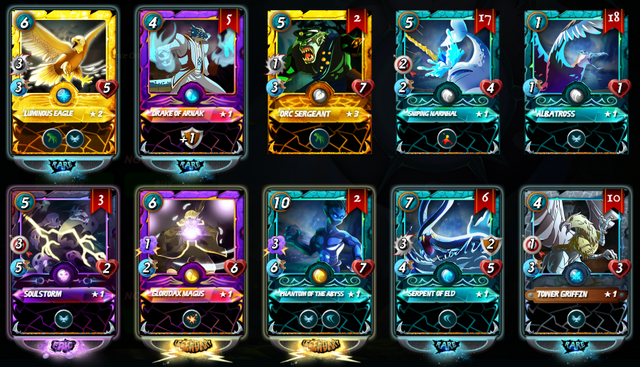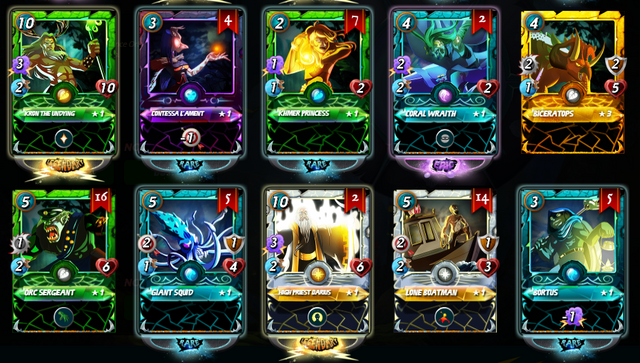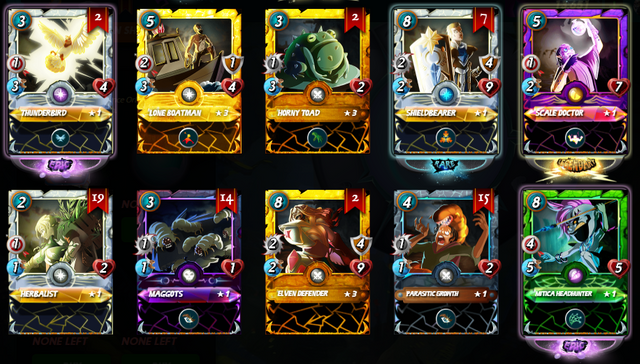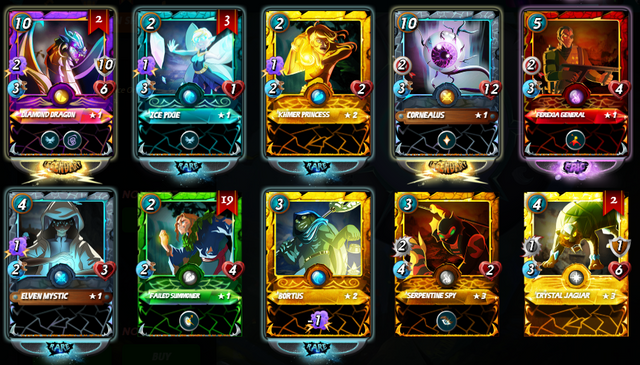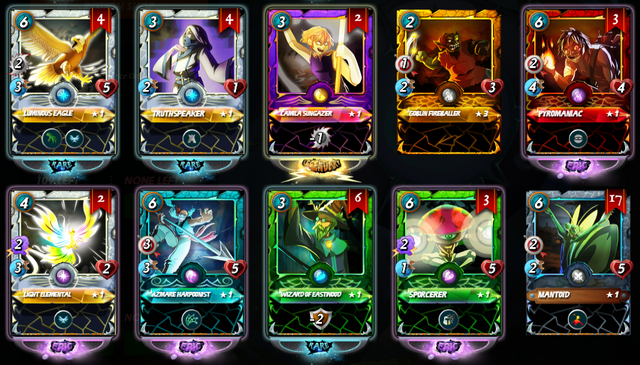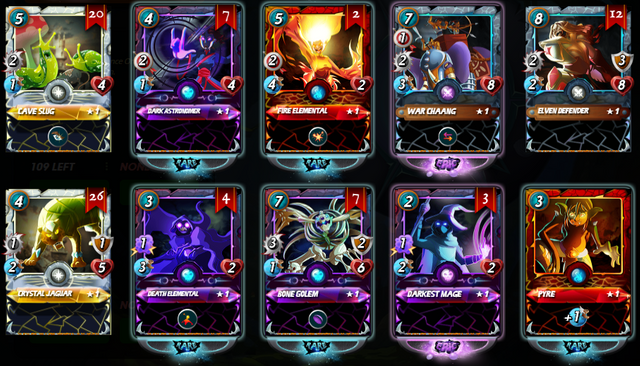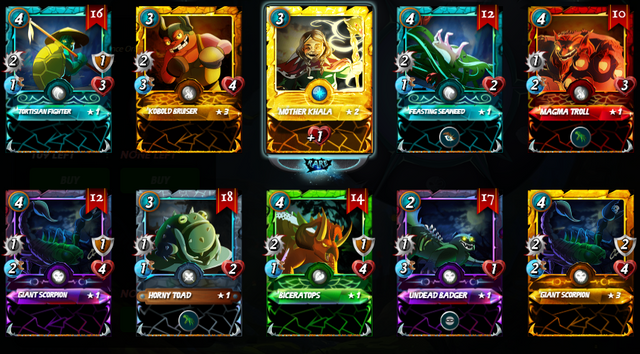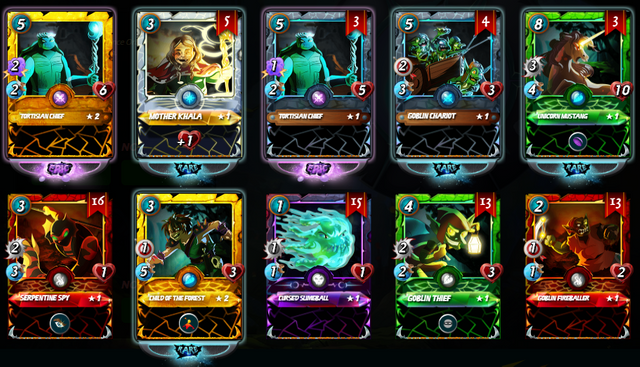 Wow! 12 legendary monsters and one gold foil epic card!!! loos like I am in gain, but let's calculate to be sure!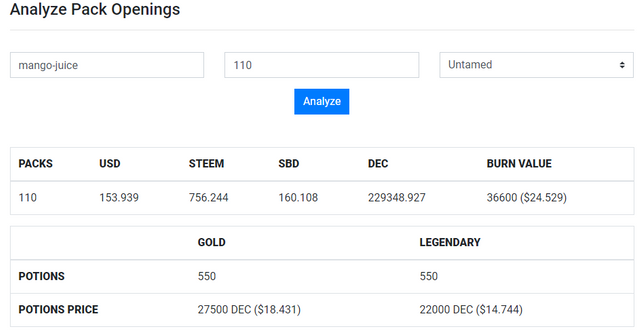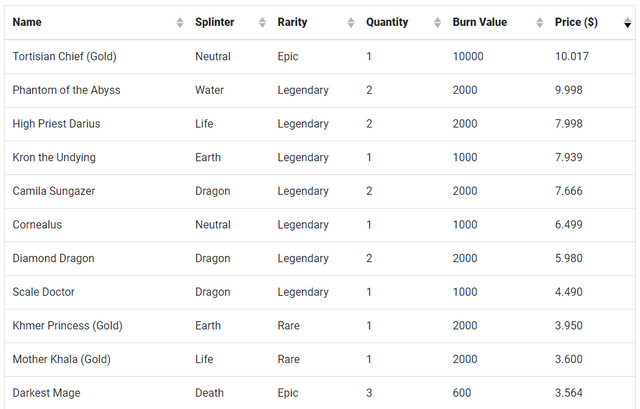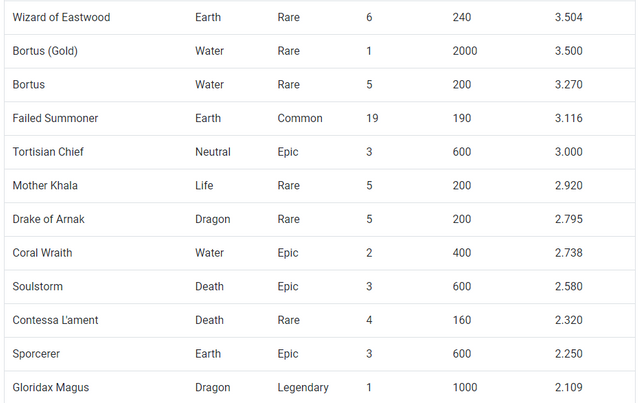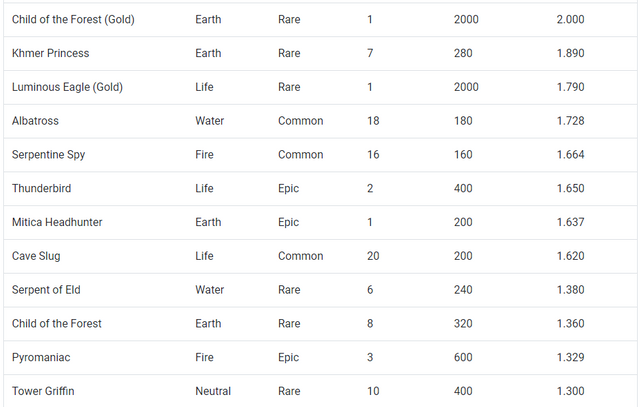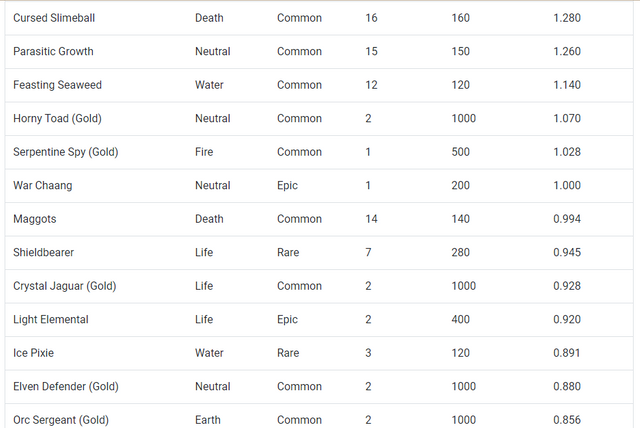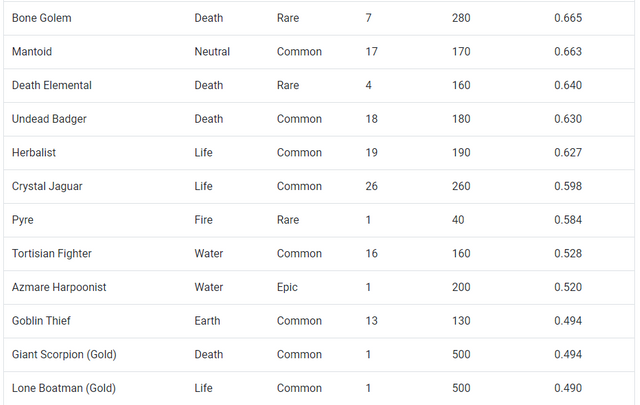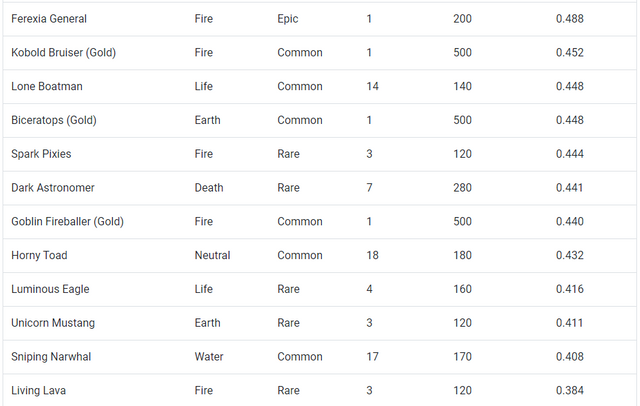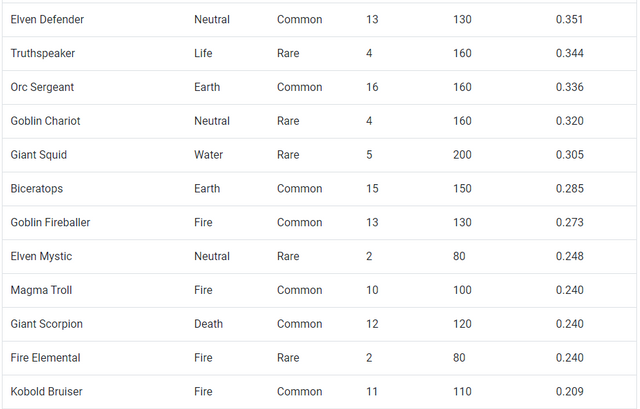 Well, I have spent total 176k DEC after 110 packs and 40.5k after potions. Total 216.5k DEC.

The analyser tool says the value of the total cards I got is 229k DEC. So, that's a 13k DEC gain.. am I right?
Well, That was fun!
I really enjoyed opening the packs' friends! This is the first time I have opened such a big amount of packs and I even gain a little bit from it. I am thinking to sell some of these cards at the market to repay my loan and again save some DEC to buy again. Maybe next time I see a Gold Foil Legend!
If you like my post, please do leave a reply.
Also, I would appreciate any kind of donation to keep it going. Help me make my deck stronger.
You can help me by leaving an upvote, sending me liquid steem/SBD, tokens or sm cards to my account @mango-juice.
That's it for today! See you soon in my next post...