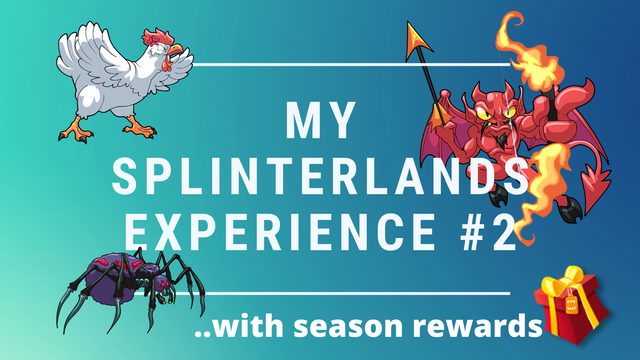 Good evening splinter warriors!
I wish you all had a great weekend!
Well, this week we had a lot to celebrate! First we all got our season reward cards and second was the release of the new UNTAMED card.
Thou I was not very much active on steem or discord, I managed a lot time with steemmonsters lately to score better in this season. Last season was a bad one as i was unable to cross the Champ mark but in this season I have managed to reach Champion again. I reached Champion III with My main account @mango-juice and reached Champion II with my heron account.
I got 80 cards from my account and got a whooping 120 cards from my heron account.
So, without further ado, Let's see the pulls now!
---
---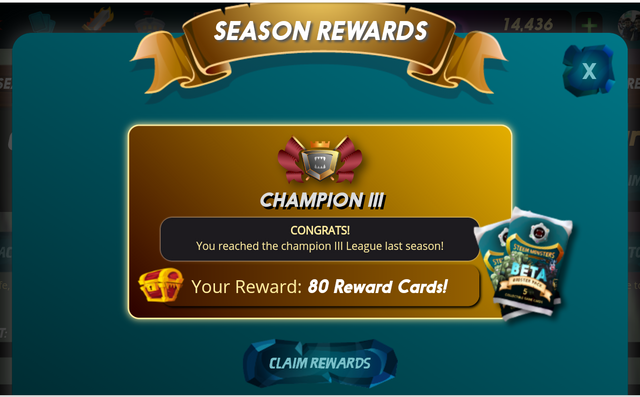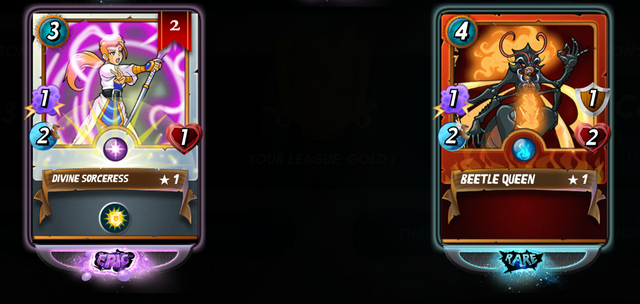 ---
---
So, as you can see, I got
3 common gold foil cards.
6 Epic cards.
8 Rare cards.
A lot of Common cards.
Sadly, no legendary card or not even a rare or epic gold foil card. Not a great pull I would say. How unlucky I am, both of my 100% potions also got empty just before the season rewards.
Anyway, lets open our heron account reward chest and look inside..
---
---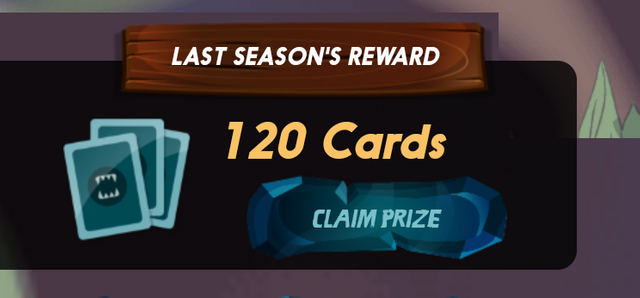 ---
---
So, what did I got?
1 rare gold foil card.
1 common gold foil card.
1 legendary card
3 Epic cards.
26 Rare cards.
Lots of common cards.
Well, we can say it was far better pull than my own account. But anyways, I got a handsome amount of dec from heron and sold the dec at good price at SE market. The price is has crossed 0.007 steem/DEC which is a glad news. It's maybe because before opening the UNTAMED packs, everybody is eager to buy both of the spells.
Thou I am focused to complete my alpha deck collection first before it goes extinct, I was being inspired by the campaign and bought 10 packs for myself. I opened them and got some cool crystal looking cards! The new print is just awesome to look at. The crystalic touch on the print is looking premium and sharp, no doubt!
Let's see what I got from the packs.
Untamed packs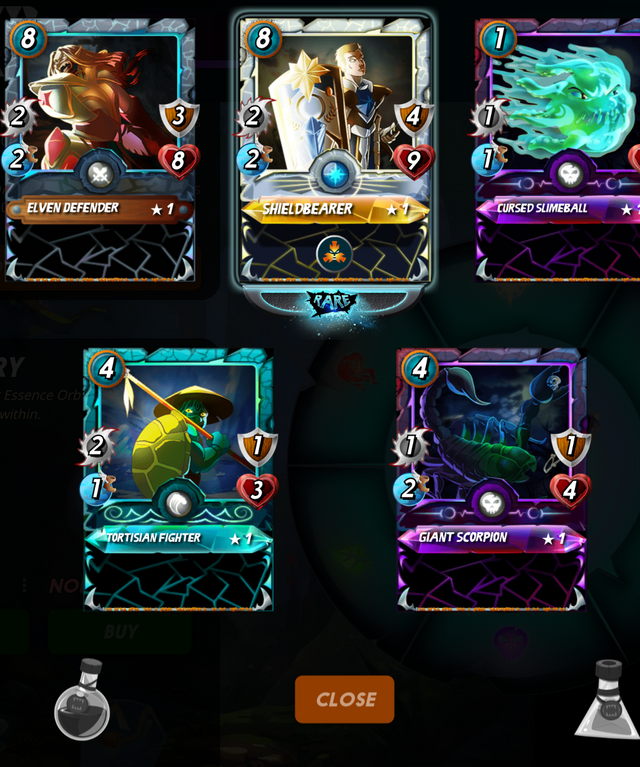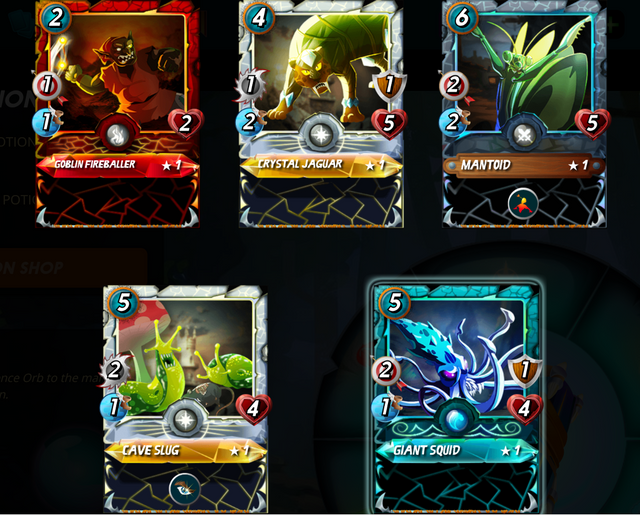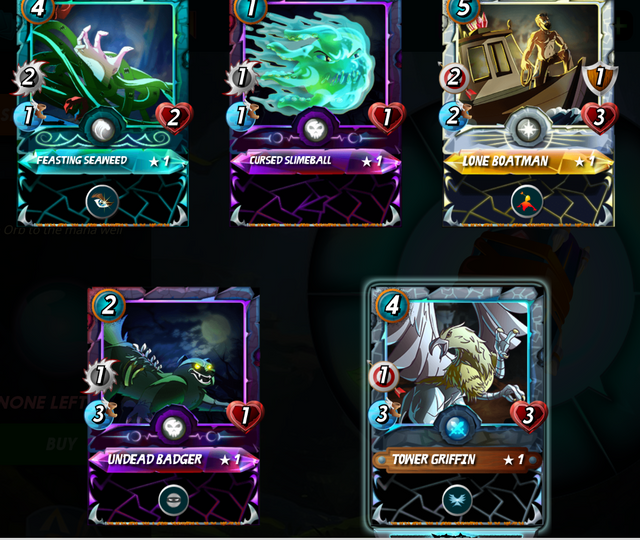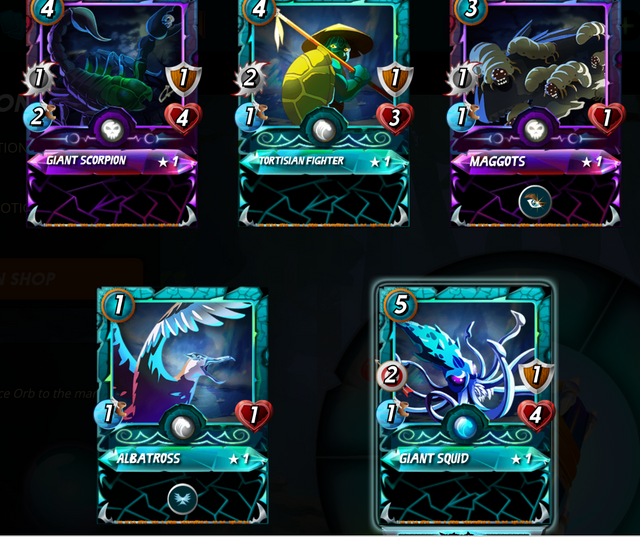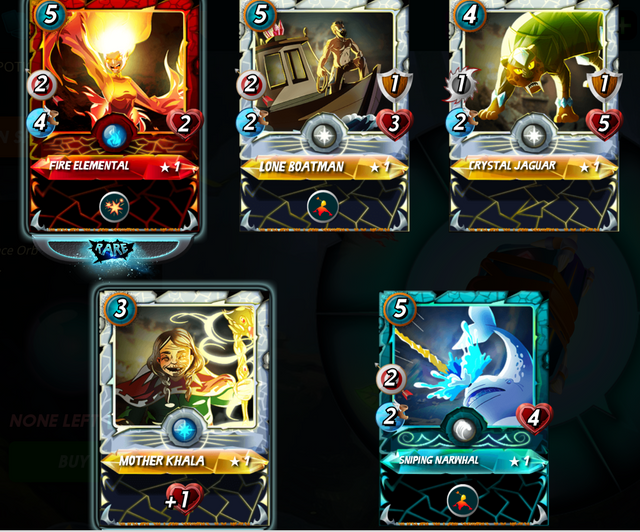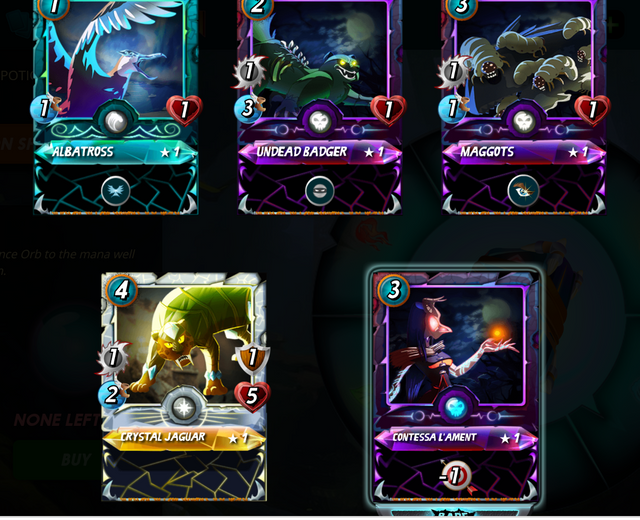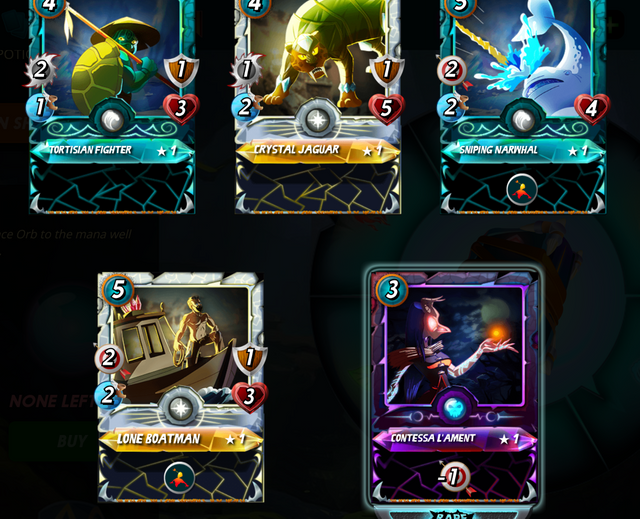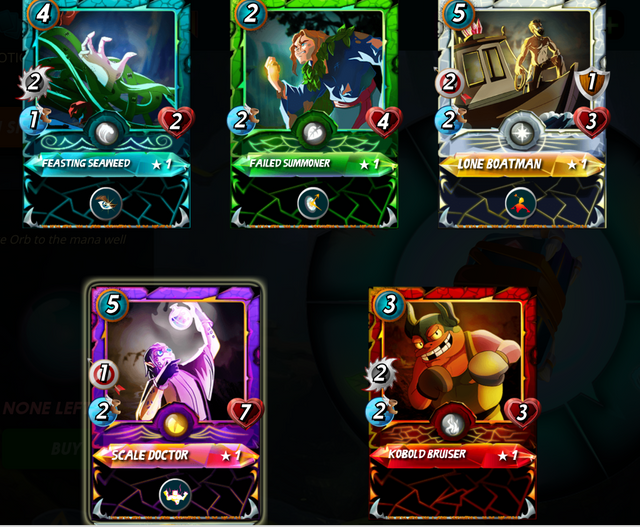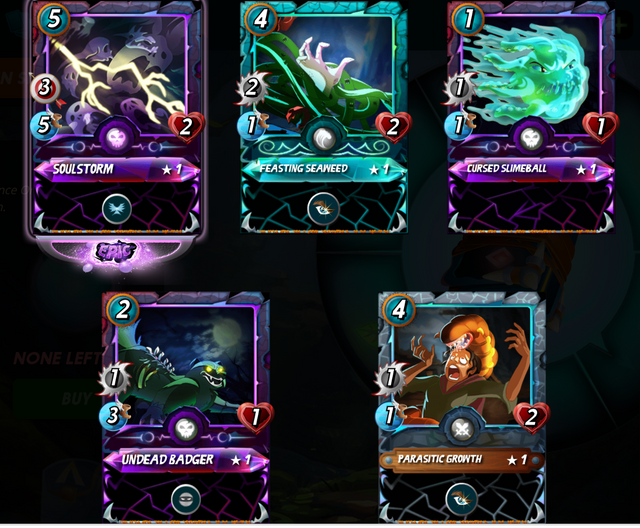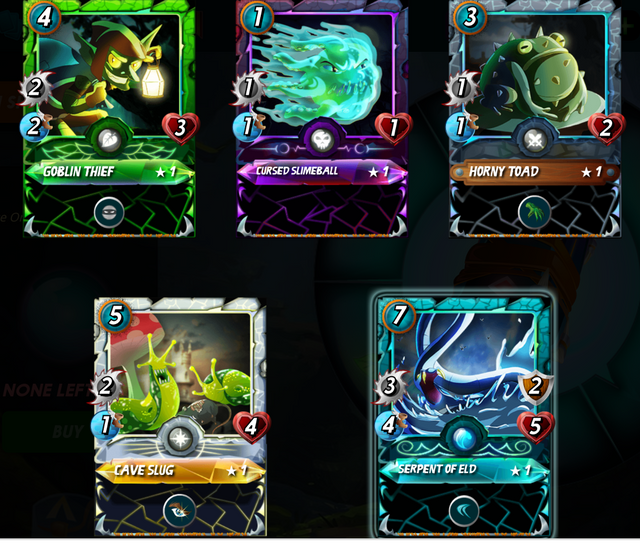 --cardcard
Really, it was a great pleasure opening the packs and looking at the brand new cards! I got only 1 legendary, 1 epic, some rare cards and rest common cards.
Let's say how they perform on the battlefield. At this point, I think I will not see them often in Upper Diamond or champion level but soon they will rule the splinterland after maxing out their power.
Meanwhile, where everyone was busy buying untamed packs, I was looking for good deals for my low level alpha, gold foil and nutral cards. I spent a but lately on gold foil cards and made myself a level 8 sea ginie, level 8 silvershield archers and level 9 exploding dwarf. I also made my alpha Cerberus level 7, pirate archer to level 8 and cyclops to level 6.
I also made my alpha earth summoner lyanna to max level. Now looking forward to make the whole deck at max level.
By the way, I use @monsters-market to buy cards and packs. I get 3% cashback on card purchase and so do you! You will also get 2% discount if you buy new Untamed packs from here. This market is brought to by by @zaku and @reazuliqbal. They accepts payment as steem, SBD or DEC. Below is their link.
Neoxian Guild Status
I am a proud member of the amazingly amazing Guild of Neoxian. Founded by neoxian, our guild is now at 6th place globally and credit goes to all the active players and donators. We already maxed out our guild to town hall 10, day by day we are increasing our quest lodge number.
---
---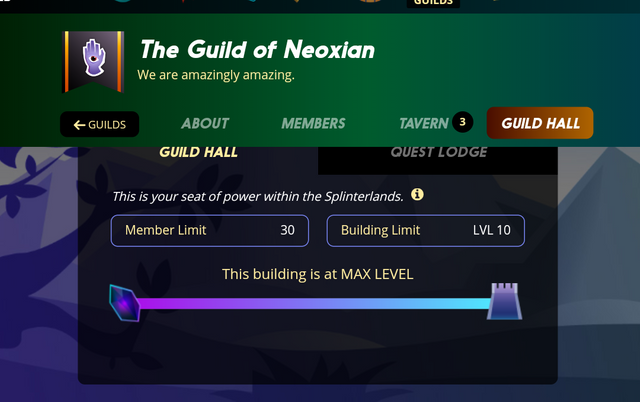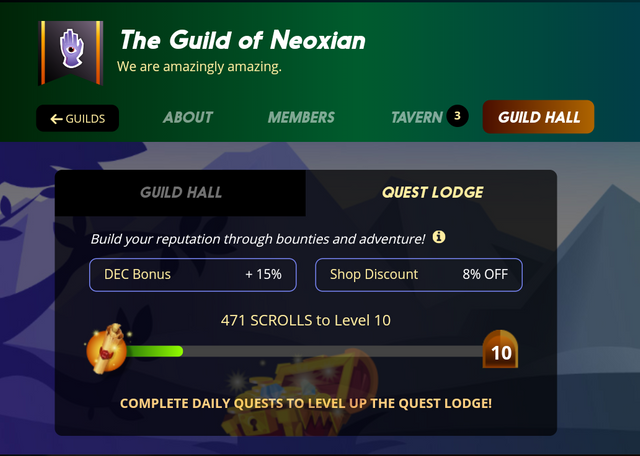 ---
---
Currently at level 9 quest lodge, We are getting +15% dec for every ranked match win and +8% dec cashback from market. We have complete 471 more quest together to reach the ultimate level.
That's it folks. See you guys in my next post, until then keep fighting for the glory.
Stay well and keep going!
---