First, to greet the entire Steemmonster and Splinterlands team, talking about the gold league of competitions is something I would like. but more could have earned more. But, honestly, I appreciate every tasting I have. I spend a lot of time discovering how some cards work, some combined with Beta cards.
I also have a best friend in the league, he is a great player and often plays for me. if you read these lines a big greeting @alaqrab.
I also have some game cards for sale. Yes I know!!! They are not great valuable cards, but for me they are valuable, they are earned with a lot of work.
For Sale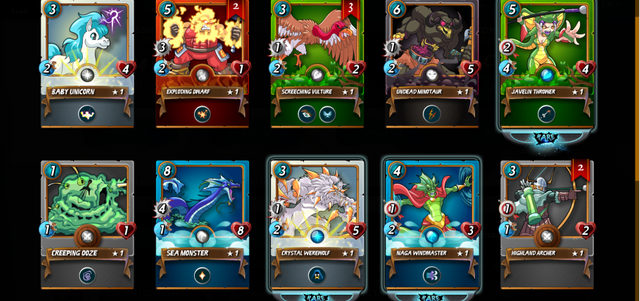 Here one of the battles in which I plan to win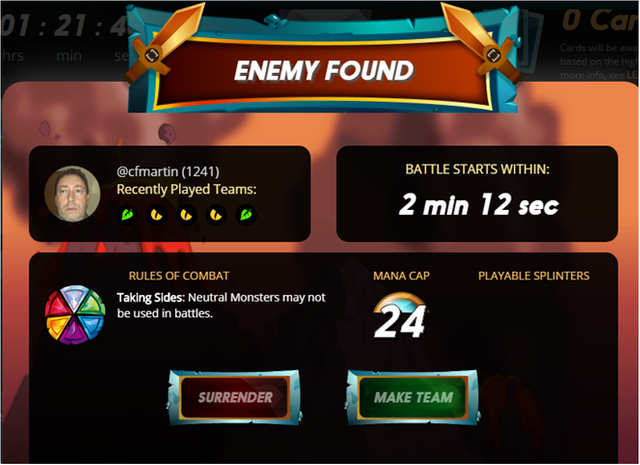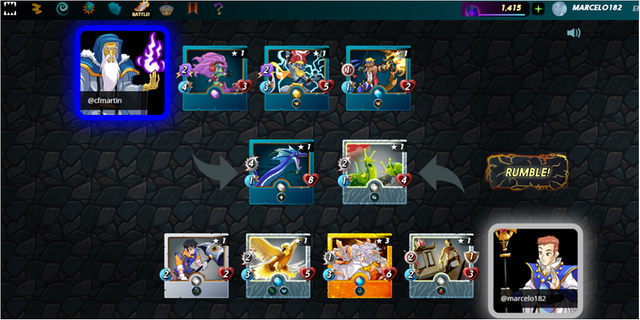 May everyone have a good night, and may God bless you
DM