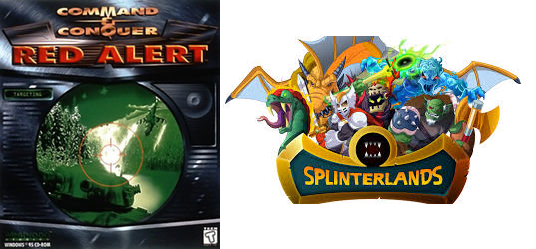 When I was in high school one of the most popular computer game of my time was Command & Conqueror - Red Alert. The game is based on war strategy where players battle build military bases with tanks, armies, navies, and air forces with the use of resources collected on battle field. Then all players attack each other and the strongest one left standing is declare the victor.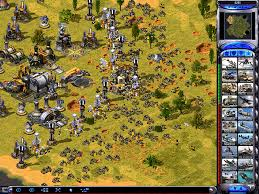 Many other strategy games were out in my younger years but what got me into Red Alert was the fact I could collect and build my military. I like collecting in general as my previous posts I talked about console games and POG and Pokemon cards to name a few so a game like Red Alert that allowed me to "virtually" collect and build was addictive.
Virtual Collection
In Splinterlands we all want to amass the best and strongest cards in the game. That is very similar to Red Alert where players want to collect as much military units as possible prior to attacking. The time it takes to accumulate my collection whether in cards or in tanks/planes the concept is the same. Time really flies when I was having fun! On most days I would log in 4-8 hours on Red Alert. Similarly now in Splinterlands. If my Wife knew she would kill me :p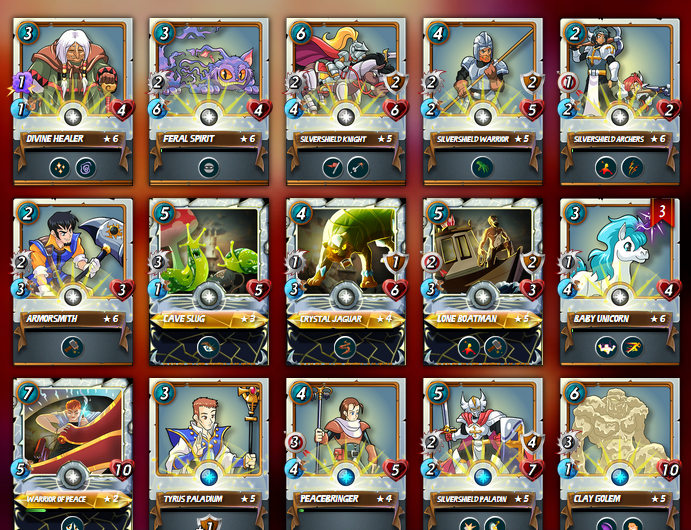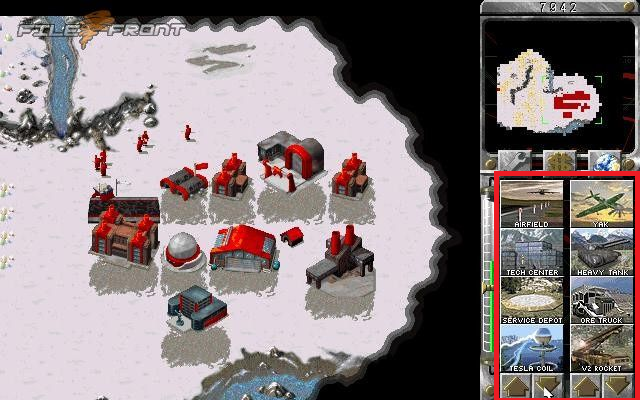 Game Play
Both Red Alert and Splinterlands are player versus player (PvP). Although in Splinterlands only allows one versus one in Red Alert there can be up to 8 players facing each other. The strategies and gameplay can get much more intense with multiple players. On the flip side Splinterlands matches latest at most 3 minutes, setting up formation, and executing the match. While in Red Alert one match could last for hours.
Controller Differences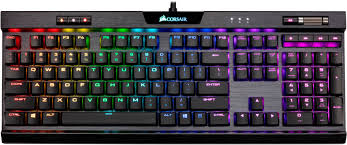 Red Alert is a computer game so there are many keys strokes options to play with. Back in the day I had a setup going with quick keys so that I could execute commands on the fly. Moving units or building tanks with the stroke of one key. Of course there still require the mouse to key through the map terrain and other form of selection. Still at the end of all this the game was quick with key strokes and clicks.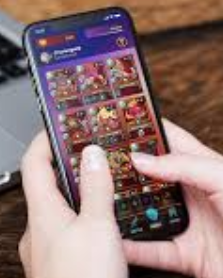 Nowadays mobile apps are the thing and Splinterlands with its new mobile version is making gameplay much quicker with less clicks and much more accessible. Anyone with a phone and internet can play the game any where. They can also connect with any other player from any where.

Conclusions
The end of my gameplay with Red Alert came from the fact that the creators stop with updates and since there were other competitions it was harder to allocate the time to continue. The major drawback was not updating the game to maintain its audience. Nowadays it is app developers bread and butter to keep drawing in audience by providing updates/upgrades to their apps. Splinterlands is on that path with the creator
@aggroed
. With new additions to the game and updates consistently I have been a daily gamer of Splinterlands and hope to continue this for as long as possible.
If You have yet to take part in playing this great game called Splinterlands please click on my referral link. It is free but in order to earn real assets such as cards and token you would have to invest in a starter deck or purchase game cards. Join the discord to learn more. Good luck!

THANKS FOR READING! CONTINUE TO PLAY SPLINTERLANDS!