Today luck was not on my side and had to use water splinter to complete my quest. As water is my weakest of all splinters this prove to be a challenge. Nevertheless I was able to complete the quest at Rank Silver II and I am happy with the results.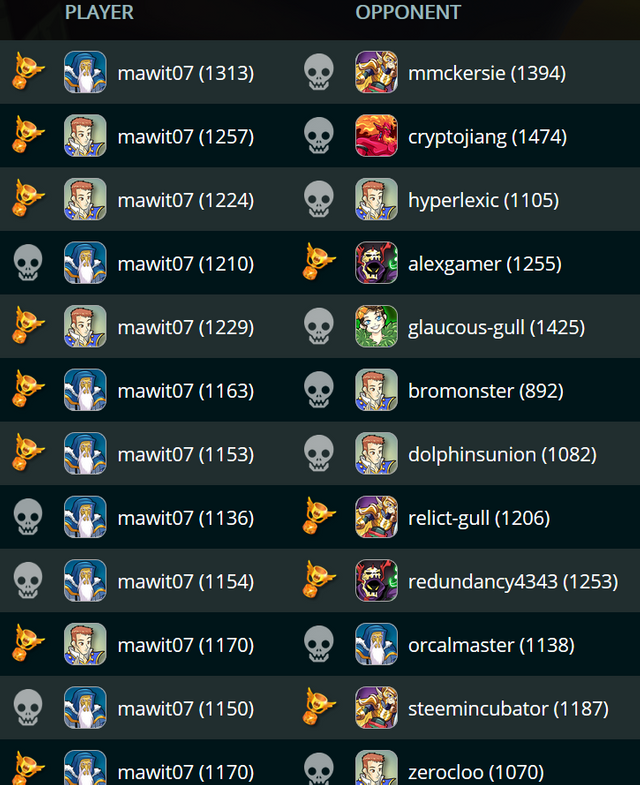 On the right is a snapshot of my recent battles to complete my quest. In some of the battles I strive to win rather than maintain using water splinter and went with my strongest splinter in life.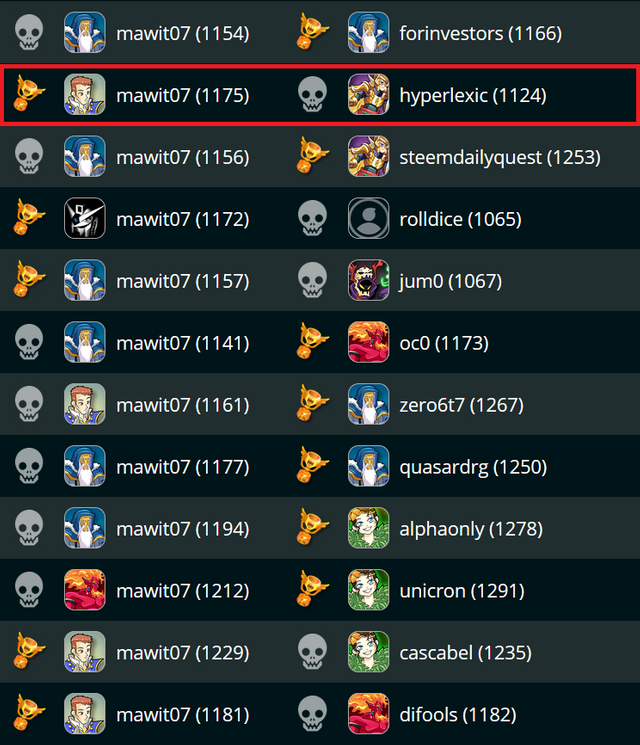 On the left is a continuation of battles. I would like to focus on one battle related to using my life splinter and explain why it is interesting. It is the battle boxed in red.
😄My Daily LIFE Battle Story😄
Right before I started my quest I picked up a Untamed card that worked with my Life splinter. Only reason I got it was because I thought it was cheap. How cheap?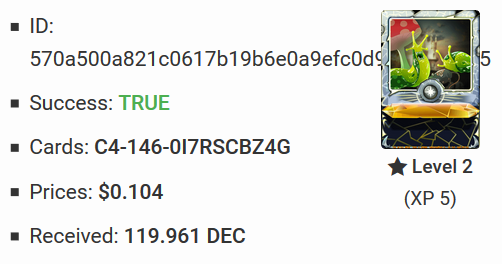 )
Basically $0.02 USD a card! With a 5 total to reach level 2. I missed out on another similar deal by seconds, but that story is for another day.
The card had an ability I was unfamiliar with, "opportunity".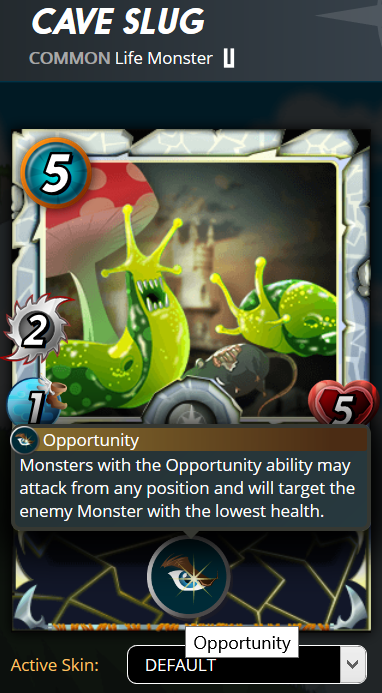 The card came in handy for many of the life splinter battles I had and is proven when you look back at my battles lost mostly when I was not using life. The particular battle I am focusing on between
@hyperlexic
and I came down to one card. Although the card is not what you may think the Cave Slug factored in me winning the bout.
You Can Check Out the Battle With Link Below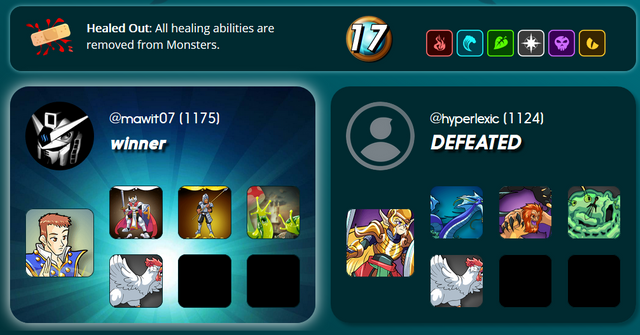 I won basically by getting in the last hit with a Furious Chicken. Got to love those chickens. They provide great source of protein and good use in steemmonsters. 😅 Do not think I could have escape any closer with a victory than that.
THANKS FOR READING! CONTINUE TO STEEMMONSTER ON!