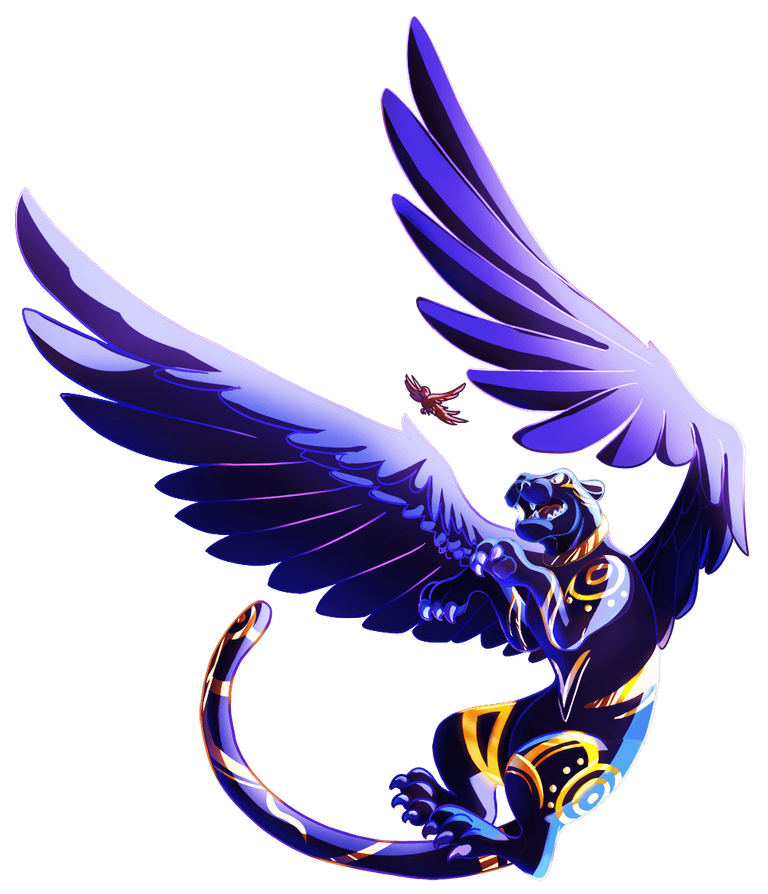 I finally got this Untamed Legendary card & and I've already used it! It's baddass & the Health ❤️ is amazing! It's a great melee attack because of its staying power. There are currently only 749 in circulation & and I'm lucky to have one!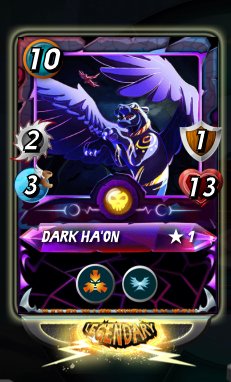 It's lore is pretty dope!
DARK HA'ON
Scholars of Khymeria have studied the shapeshifting, mystical beasts known as Ha'on extenseively since their appearance ten years ago. At an early age, each Ha'on chooses a single power form, into which they can transform. Their time is then divided into their original humanoid form and the power form, which takes a considerable amount of energy to maintain for long periods of time. The Human forms of Ha'on are recognizable by their frightening single-colored eyes, a trait with which they are endowed when they realize their full shapeshifting potential. The Dark Ha'on is one of the strongest Ha'on, taking the power form of a large flying cat.

Get The Best Crypto VISA Card, HERE! Earn Crypto and get $50!
🔥🔥🔥🔥🔥🔥🔥🔥🔥
Join Robinhood & Get a Free Stock!
🔥🔥🔥🔥🔥🔥🔥🔥🔥
Start Mining Pi On Your Mobile Phone! Join Here!