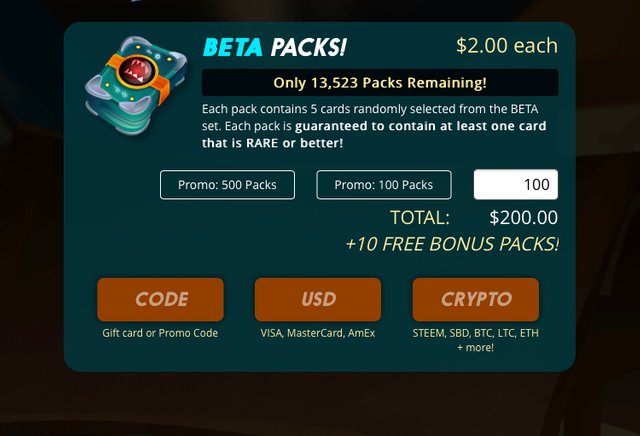 I just read @aggoed post that there are only 16k Beta packs left & my sense of FOMO set in. I had to get my hands on a few more, before they're gone!
I am just a casual @steemmonsters fan, but there is no denying the badassary of this game! Actually, it's more than a game- it's a investment!
I bought 100 packs & got 10 free! I got some bomb ass cards! Below is my favorite!