Hello Splinterland warriors!
How are you all guys hope you will be blessed and fine here is another post about the Splinterlands game in which i will be sharing the quest rewards and a card from the fire family..
FIRE BEETLE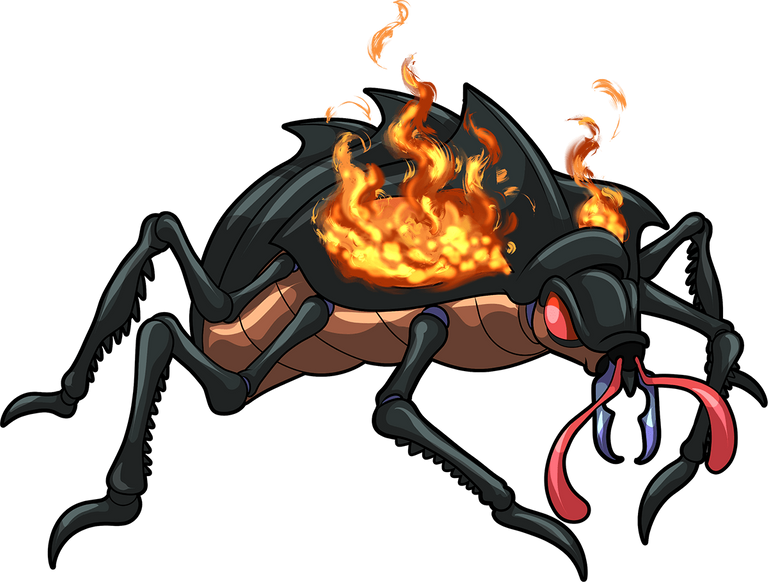 In the hottest and darkest depths of Molten Mountain, enchanted burrowing beetles were transformed into monstrosities of fire. The gigantic Fire Beetles emerged from the lava lake known as Mittreya's Hand, finding the Burning Lands quite habitable and wreaking havoc on the city of Azad.Splinterlands
Well, i got 3 quest in a row with snipe and sneak which is an easy quests for me to choose my favorite splinter and use a sneak ability monster or the snipe monster to win the battle and complete the quest so i am using mostly the Fire beetle for the snipe quest because of its one armor and snipe attack with taking only 3 mana in the battle field which can be very useful to complete your quest when you have a low mana battle even you can still complete the quest with snipe ability in the little league ruleset by choosing thsi 3 mana monster which is really awesome to complete your quest and win the battle easily..

QUEST REWARDS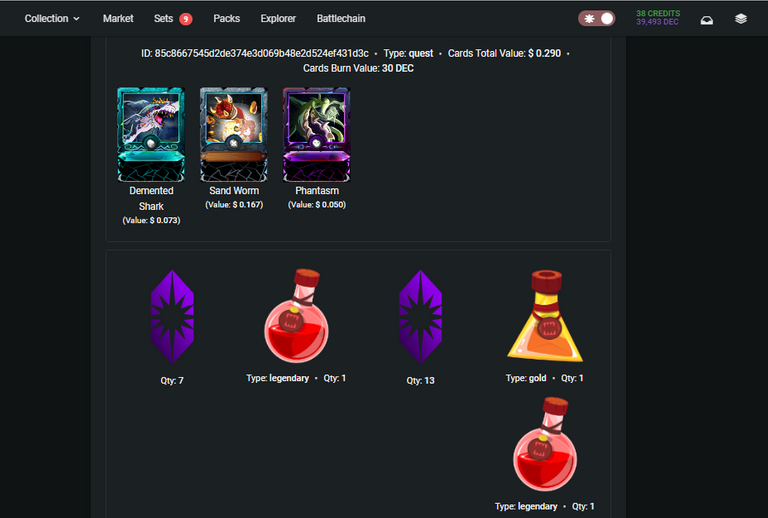 Here is the quest rewards that i did not capture on time because of the internet issue i missed the snap to take and share it with you guys then i went for peakmonster website where you can easily find your battle log history and exploring your activity there to find your quest rewards, opening packs, sending cards and much more. So here you can see the quest rewards soon i will reach the diamond league still two days remaining so these are the quest rewards whichh is not so cool but only common cards and some potion charges etc..

All images are from the Splinterlands website

If you are new to this game then signup here to play the game click here for signup
---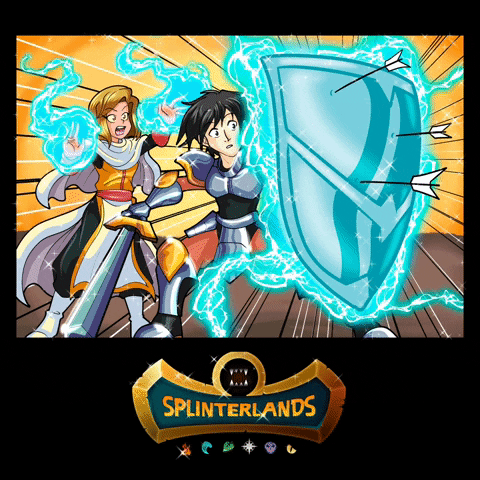 ---
Thanks For visiting my Blog
Best Regards @moeenali