IMP BOWMAN AN EPIC FIRE MONSTER | QUEST REWARDS
Hello Splinterland warriors!
How are you all guys hope you will be blessed and fine here is another post about the Splinterlands game in which i will be sharing the quest rewards of todays and a card from the fire family.
IMP BOWMAN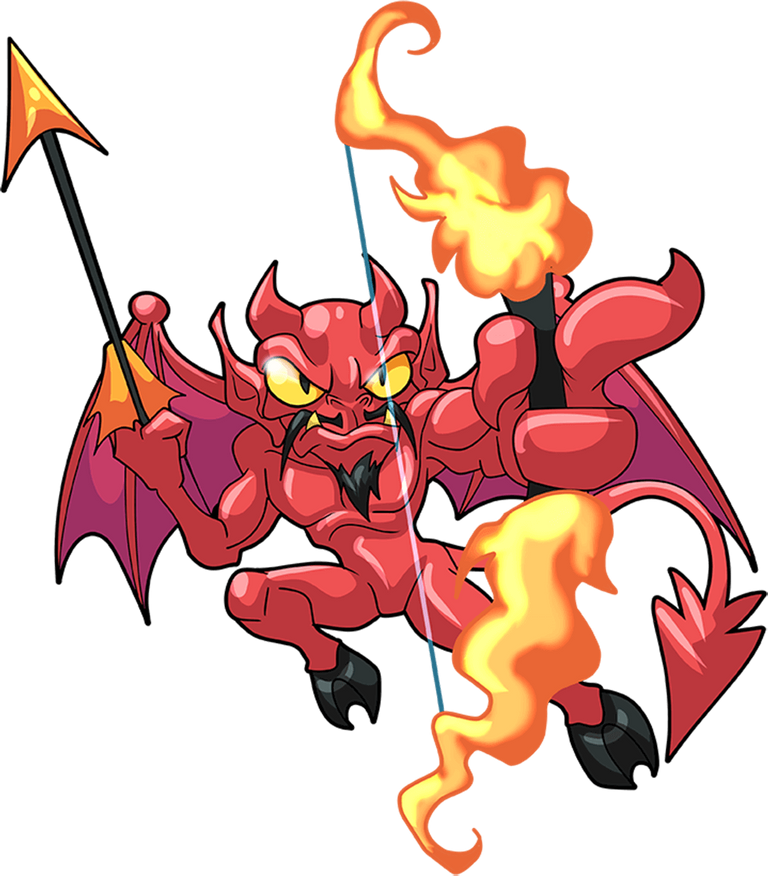 The Imp Bowmen may shoot toothpick sized arrows from tiny bows, but their arrows are flame itself, and they each have an unlimited quiver. After just a few moments of being pummeled by Imp fire, if the opponent has not caught on fire, they have definitely gone mad with irritation.SPLINTERLANDS
Well, this is an epic reward card from the fire family that taking only two mana in your battle field but gives you some nice abilities like the flying which will be helpful at earthquake ruleset and piercing ability when there is an armor monsters so it can easily break some armor with life of an enemy team sounds good but sadly i did not get these card in a bunch but only 1 card i got from the rewards early and one i bought from the market so now this is a useless in my collection but i am using one of this monster in my alt account sometimes with Zaku summoner where it can easily double the range attack so with 2 mana you can easily get two range attack from that summoner..

QUEST REWARDS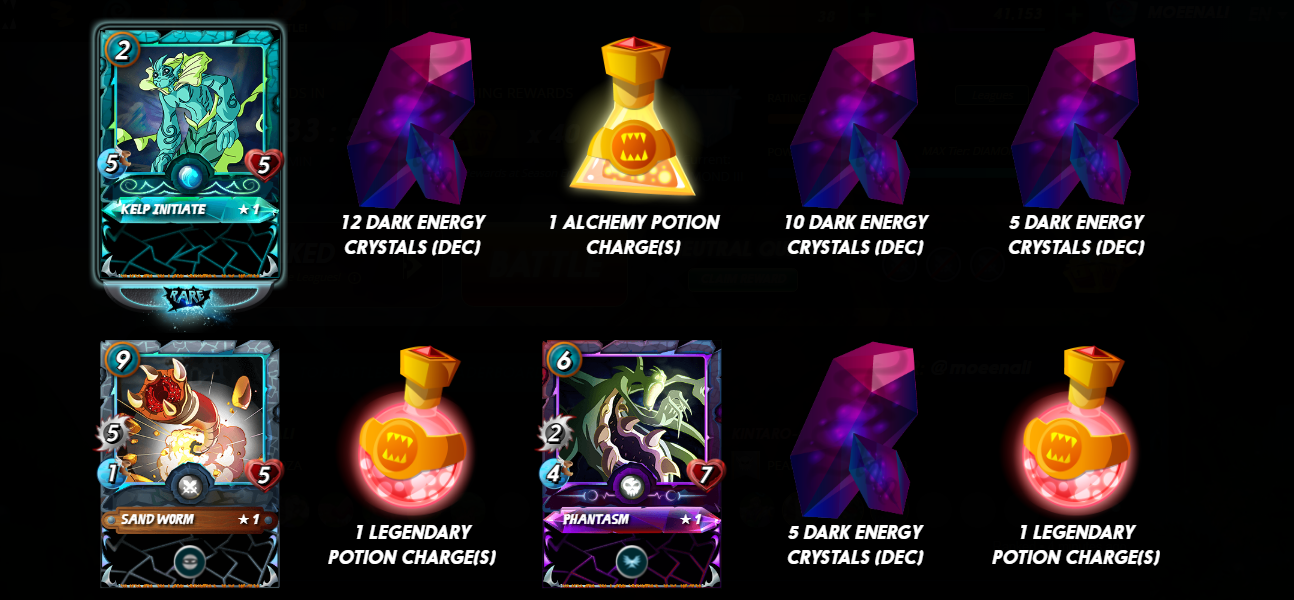 Well, here is the quest rewards that i claimed with diamond 3 league and did not reached to diamond 2 and 1 league because of less time remaining now otherwise i tried my best but now only one hour remaining so it is not possible for me because facing high level opponent and they would not allowing me to reach there so better to claim the quest rewards early before season ending and here is the reward in front of you guys where you can see one rare card and two common cards along with a little bit potion charges and dec tokens soon i will claim the season rewards tomorrow and will share it with you guys if it is worth something..

All images are from the Splinterlands website

If you are new to this game then signup here to play the game click here for signup
---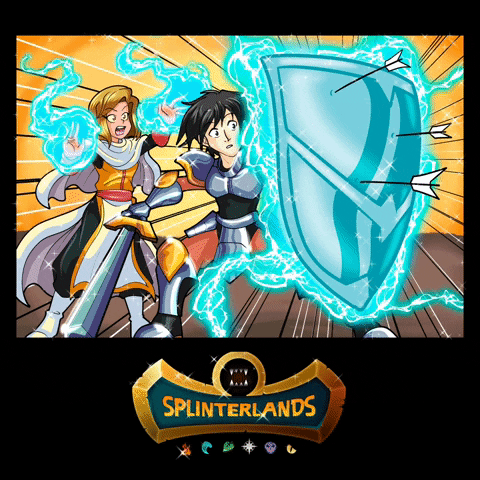 ---
Thanks For visiting my Blog
Best Regards @moeenali
---
---