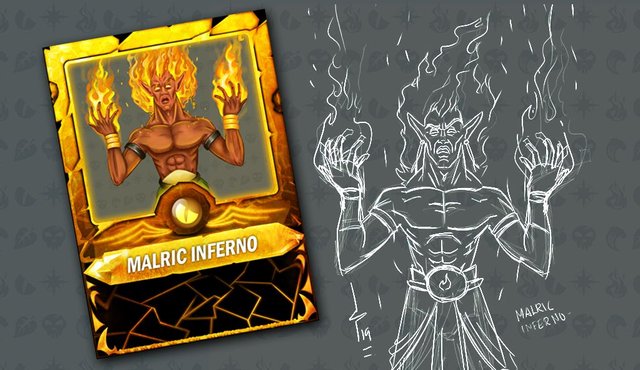 The amazing @kayrex has striked again with another @Splinterlands fanart. Today we are getting an alternative look for the fiery Malric Inferno, the Fire splinter summoner. He was one of the Alpha cards and hence part of the game since its inception.

Malric Inferno
This is the official lore of him:
"Malric is a unique curiosity in the already diverse Burning Lands. He is a spectre of fire with powerful attacks of his own, but he is also extraordinarily brilliant. Malric has graduated from every Ferexia school, including the prestigious Summun Infuria. He is especially skilled in boosting the attack power of his monsters."
And here are his original artwork and all cards: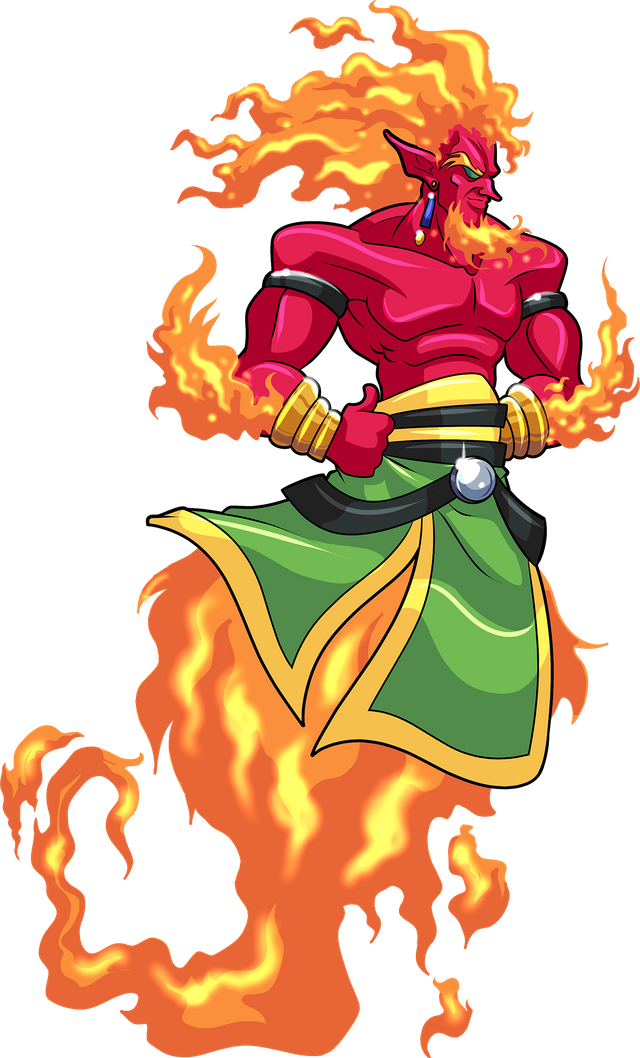 The Sketch
Let's give this spectre a new illustration, shall we? But this time with a frontal look, facing the viewer. Will he target you next?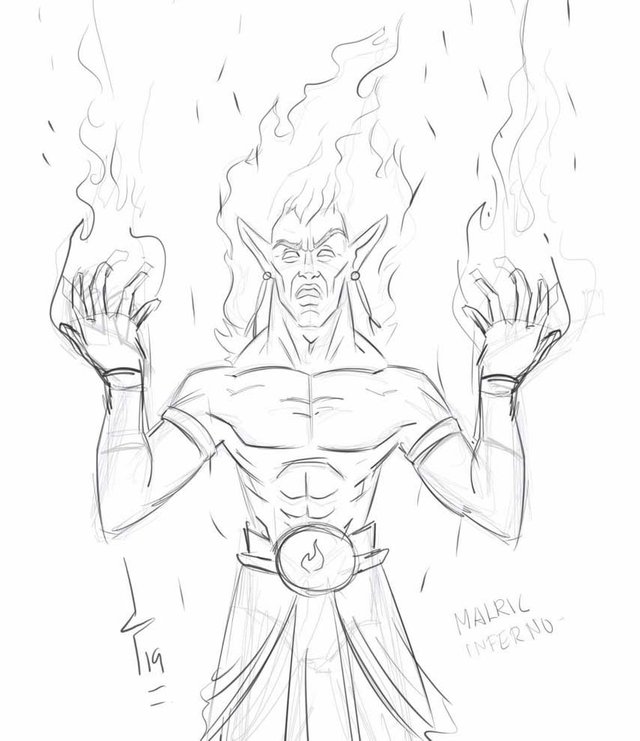 Final Art
What a difference to the previous sketch! The depth of the colors and the light shading on the body is really cool. I really love how vivid the flames look like. What do you think?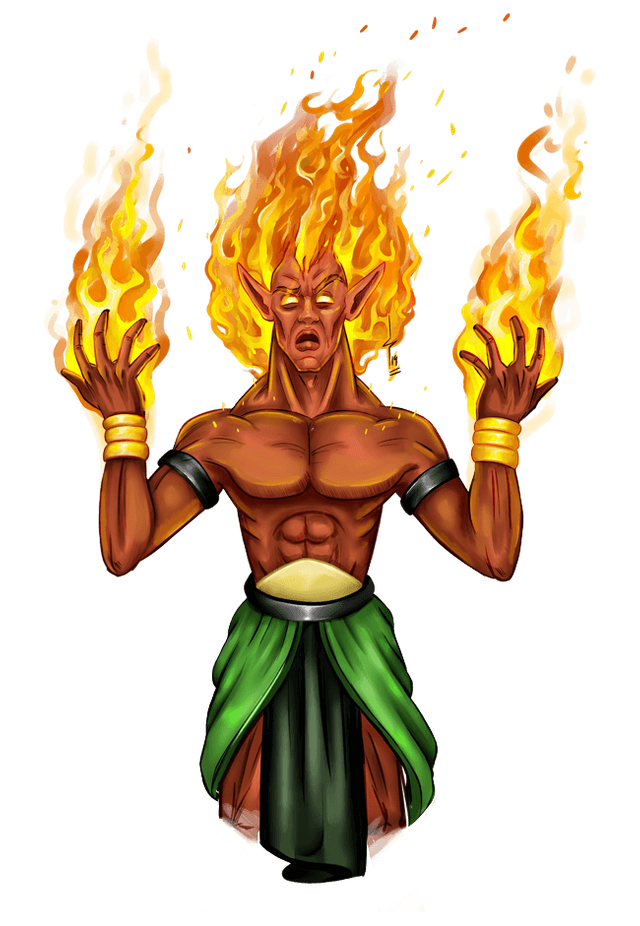 Untamed Frame
Here is how @kayrex Malric looks like in the new Untamed gold foil frame. I didn't have the fire template but he makes a good impression in the dragon frame as well.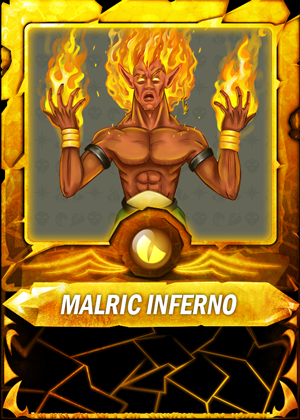 Come and join the digital Trading Card Game Splinterlands now.