Today, I finally got around to staking some SPT tokens on both my @nextgen622 and @awaken7 accounts after learning about the new Splinterlands site from @travelgirl. So now, you can earn SPT on Splinterlands (Steem Monsters) related posts on https://www.splintertalk.io with the spt tag, in addition to earning SPT on the Splinterlands forum.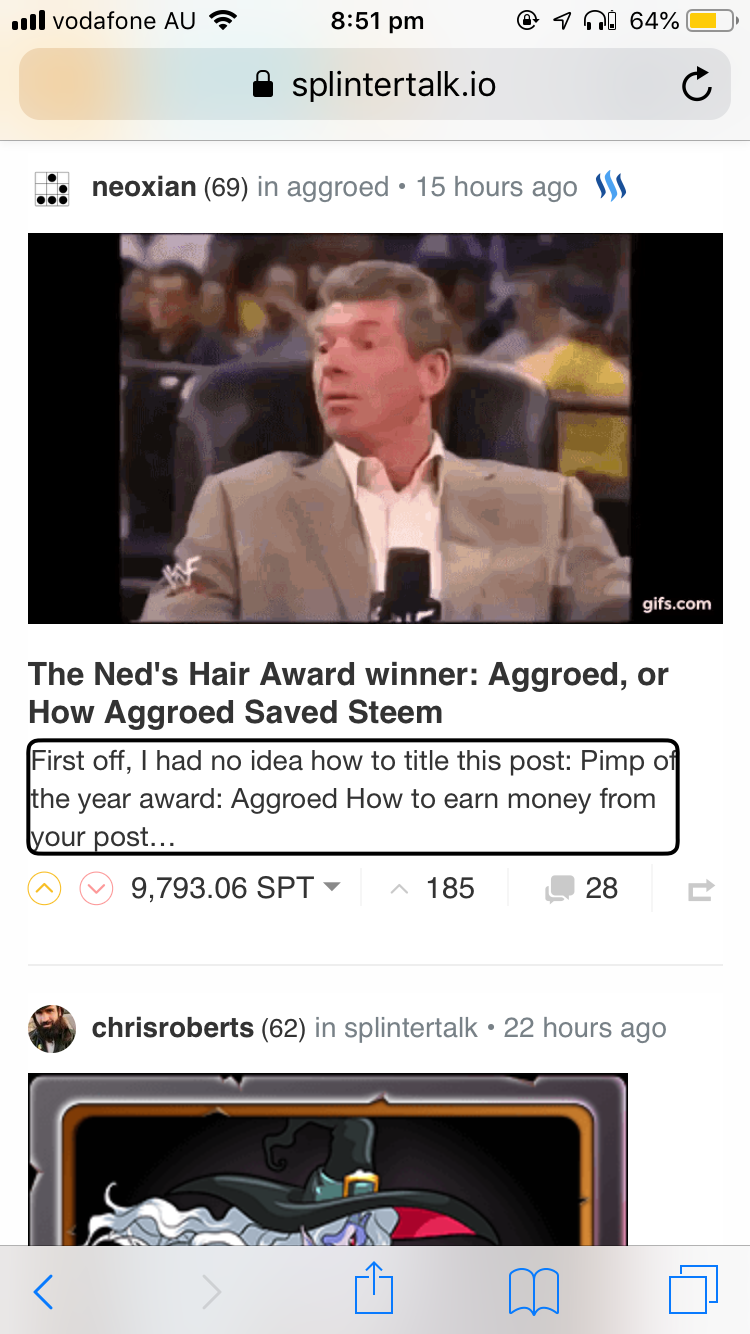 The Splinterlands team, @aggroed and @yabapmatt have not stopped exceeding my expectations ever since I decided to invest into Steem Monsters last year. First with the introduction of automated tournaments, then tokenizing packs, and now DEC, the team has been continuously innovating and providing value back to investors. And so I won't be surprised to see new innovations with and use cases for SPT.
With all the new tokens and projects on Steem, keeping up to date with everything is becoming like a full-time job, but the difference is that I'm enjoying every minute of it. Now, back to playing some more Steem Monsters, I mean... Splinterlands.
---
In case you haven't yet checked out Steem Monsters, it's not too late to get started and join in the fun. You can go here to get started.
---
Binance, the best exchange to buy and sell Steem and other cryptocurrencies
---