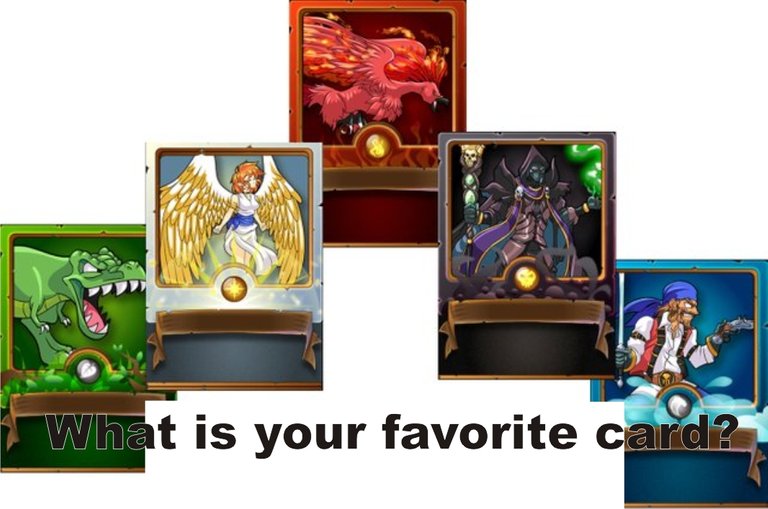 I have the pleasure to invite you to a small and fun contest of our game number 1, Steem Monsters.
The objective of the contest is to leave a comment in this post of which is your favorite card, if you wish you can place a brief review of why.
The best news is that all the participants are winners.
The prize will be my vote 100% in all the comments of the participants.
Also 4 cards will be raffled 1 common, 2 rare and one epic.

Terms
Only one entry per account.

If you want to win my vote of batletokens and SPT, you can make a post and place the onswitch tag, so you can find it more easily.
All new users who want to learn to use their cards better can practice with me.
Any user that expresses feelings of hatred, racism, gender ideology or any form of Discrimination. You will have a negative vote and will not be able to participate in future contests.
If you wish, you can vote or give resteem to this publication, it is not obligatory, to leave your comment and to be participating.