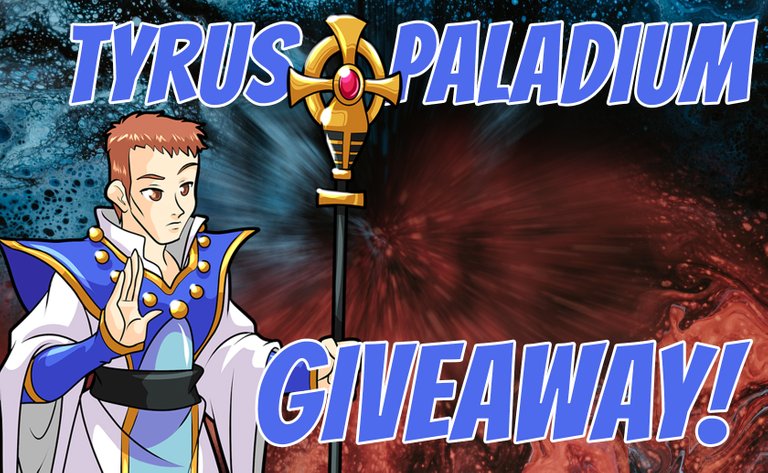 Tyrus Paladium Giveaway!
Shields up! With Tyrus your protected for arrows and swords. Life got interesting with the armorsmith. Gives a nice boost to this splinter.
To make a chance to win Tyrus:
💬 Comment and you will enter the #splinterlands magic wheel.
You can earn extra entries by:
📧 Resteeming this Post
👉 Tagging a fellow addict
Winner Lyanna Natura
Big thank you to:
@aalsi-you-later, @abh12345, @akomoajong, @axeman, @blog-beginner, @bxlphabet, @chireerocks, @cranium, @d-zero, @darkmrmystic, @dboontje, @dexpartacus, @dogcatcowpig, @elemental010, @elpenyar, @fitinfun, @gillianpearce, @gregory-f, @guchtere, @handtalk5, @hetty-rowan, @jjzigen0120, @kushalbang93, @lebastion, @lordwinty, @lozio71, @meditations, @monsterbuster, @pardinus, @poweruprewards, @poyim, @rollie1212, @ronaldoavelino, @sayalijain, @sczed, @stranger27, @thomaseamoran, @tryskele, @tsnaks, @vimukthi, @viniciotricolor, @wonderwop @xawi and @zaku-spt
And the winner is...
Congratulations @lordwinty! Lyanna is coming your way.
Thank you for your time and meet you on the other side!