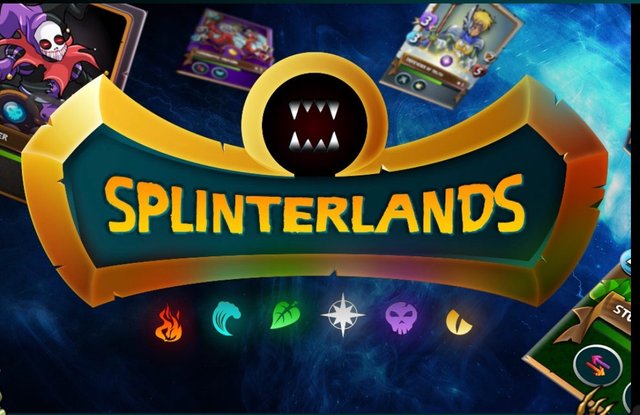 So after several days of playing this game, I have not been able to put it down. Each day I can't wait to try to move up the leaderboard. Well I can finally say I made it to Silver!!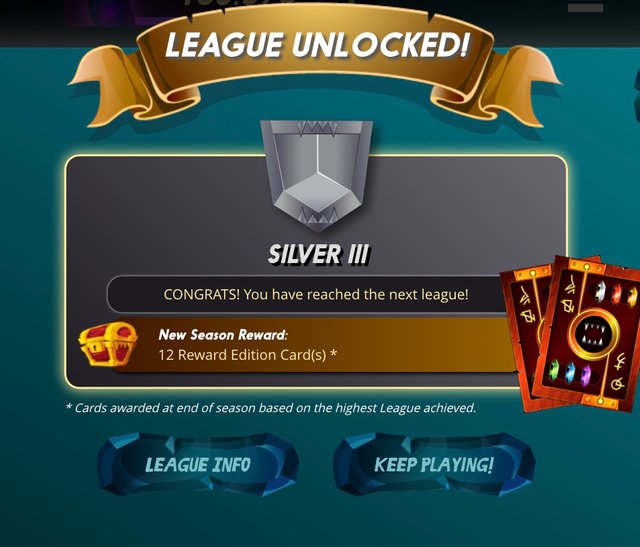 It it has been quite a journey up and down but I did it! Excited that I will be receiving 12 cards at the end of season... as this will really help my deck out. I neeeeeeddd the cards! I am starting to feel comfortable with each of the cards and the different rules that change for each match. Before each battle I'm starting to catch myself trying to analyze who's going to win before I hit play. As I have said before I am always open to tips and new ideas when it comes to battling. I'm sure I will struggle a bit up in silver league but I'm ready to tough it out and see what I can do!
For the the next couple days I'm going to try to open one booster pack a day for as long as I can afford it with crypto. In turn I hope to start leveling up cards or collecting the ones I don't have before all the beta packs are gone! They are selling fast and once they are gone they are gone!
Lets see what tomorrow brings!