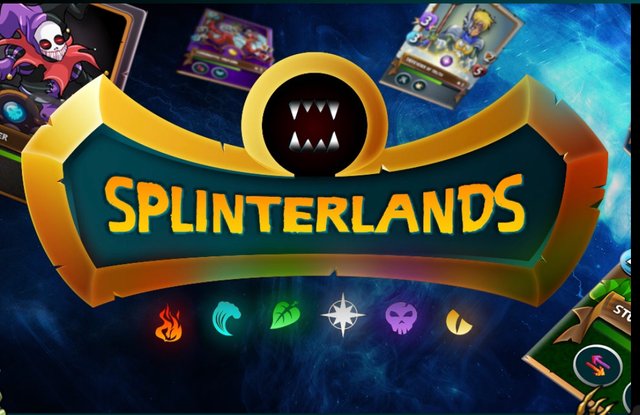 My journey with Steem Monsters or Splinterlands as it's called now, is sort of a unique one! It started back in January when I entered a Super Dapps giveaway to win a Starter Deck which is 30 cards that normally cost $10. After it ended I received an email stating that I won! I was very excited to receive my cards. I got on right away and started to play. For some reason I lost interest and put the game on the back burner for well... about 7 months. When I got the idea to try this game out once again. And boy am I excited that I did. I have been playing for about 4 days now and have not been able to put it down. I am still learning different strategies and what all the different cards do. And the thrill of buying new packs and seeing what's inside brings me back to when I was a kid opening up Pokémon cards. So far at this point I have bought 2 Beta Booster packs and will be buying many more.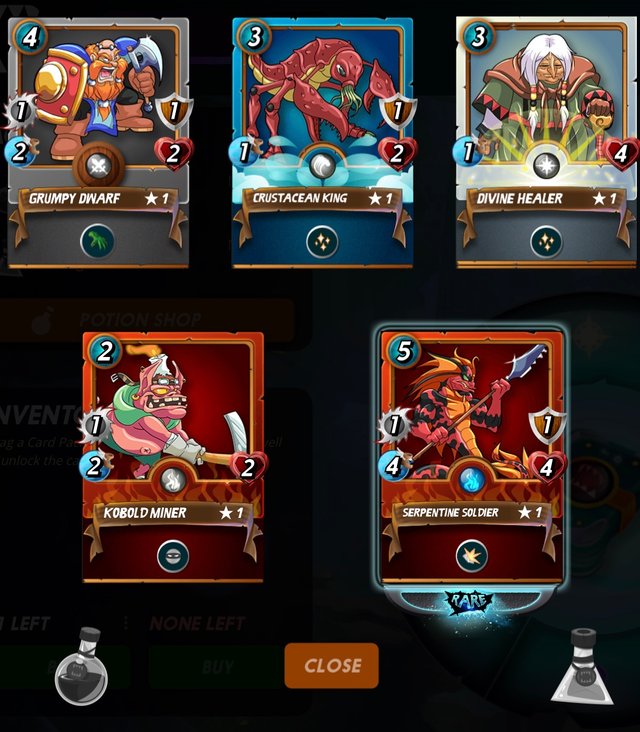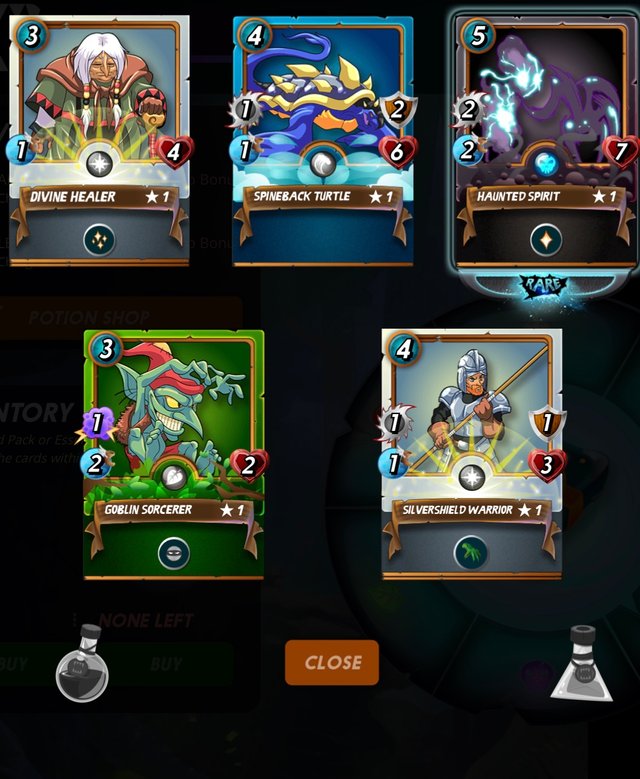 One of my favorite parts of this game is you can win cards daily from the daily quests. And then there is tournaments where you can win crypto and cards! One day I hope to enter one of these.
Another great aspect of the this game is the community! It's like nothing I have seen before. Whether it's in the telegram or discord groups everyone has been so nice and helpful for even a new player like myself asking the noob questions! A special shout out to @KharmaScribbles for gifting me this awesome Summoner and answering so many of my questions!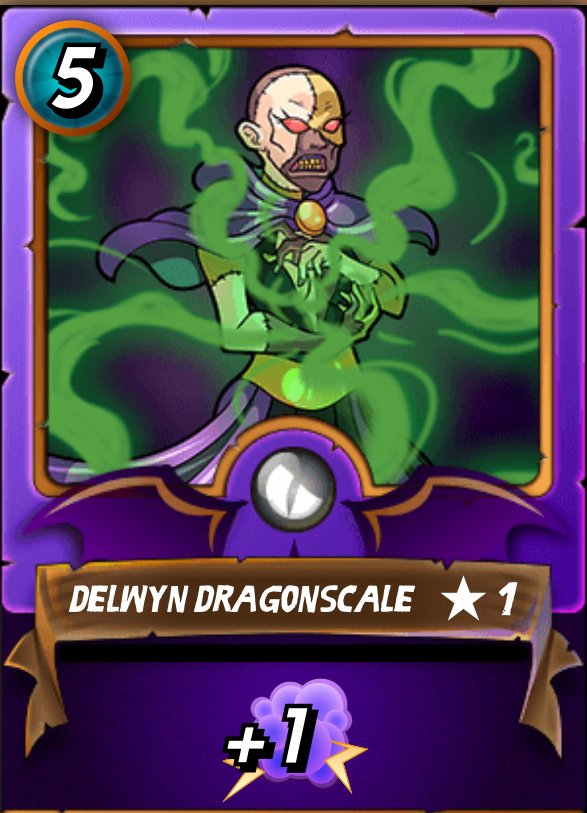 Overall I have been having a blast and can't wait to see where this goes in the future!