I finally reached silver 3 but it was a tough battle to do so. And now I am not even going to play before the season ends. All my summoners are level 1 and so are almost all my cards. I don't think I will be able to take on people in the silver league with the cards I have.
It was very chaotic to reach and stay at silver 3. After I reached it, I decided to play one more game and got wrecked. At that point I was at 1000 rating and I should have stopped playing but I went on and then dropped back to 958 rating.

I should have stopped at this point. I was on thin ice there and I broke it.
It was very stressful to get back to 1000. But somehow I managed and now I won't touch it till the season ends.
Its actually quite funny how I got back up to 1000+.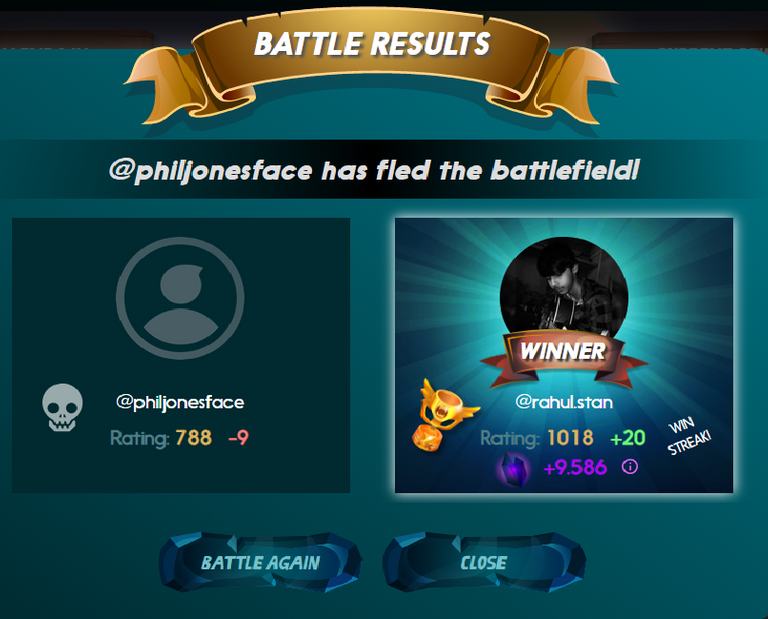 Thank you @philjonesface for leaving lol :p.
I was so stressed that I didn't even complete my daily quest :p.
Moving on, I now have 3825 SPT power and I am inching closer to my 10,000 goal. Hopefully I will reach it soon enough.
That's all for today. Thanks for reading.